Montecarlo recovers its characteristic splendour thanks to the Gala for the Health of the Planet held last night at the Casino, one of the most emblematic points of the city. With solidarity purposes dedicated to various initiatives of the Prince Albert II of Monaco Foundation (which was created in 2006 to protect the environment and promote sustainable development at the national and international level), the event has allowed us see Charlène and Albert of Monaco in action again on a red carpet together. Although the presence of the princes has been noticeable, the selection of guests has not been left behind: Johnny Depp, Hellen Mirren, Sienna Miller, Sting or Kate Beckinsale. We went through the looks that shone last night in Monte Carlo.

Charlène and Albert of Monaco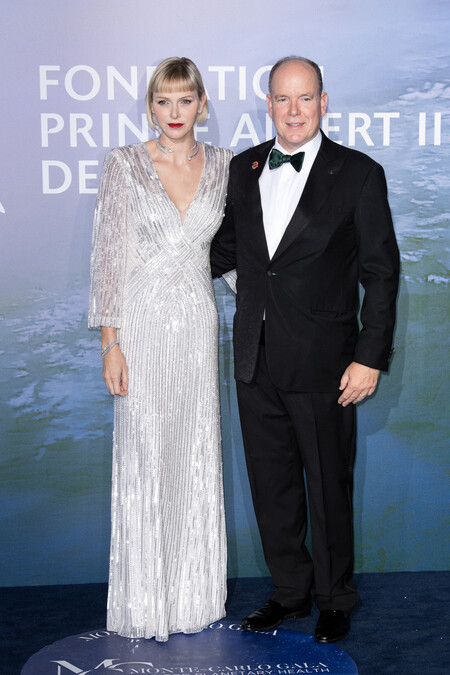 The hosts rose to the occasion and much of the attention of the event was condensed. Charlène looked spectacular with a raised sequin design signed by Jenny Packham. A long dress with a v-neck that enhanced her beautiful figure. As accessories, a ring and the Italian house Repossi. The red lips were the epicenter of the makeup and the hair style of the 1920s was a success. For his part, Prince Albert opted for a classic black suit with a bottle green bow tie. Simple but effective.
Johnny Depp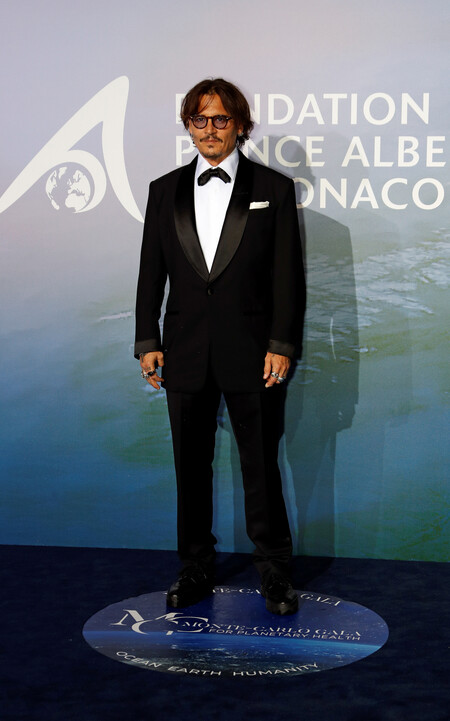 Newly arrived from the San Sebastian Festival, Johnny Depp shows that the years are good for him. Although his style does not stand out as being particularly original, the suit fits him like a glove and accompanies perfectly the many silver rings that dress his hand.
Helen Miren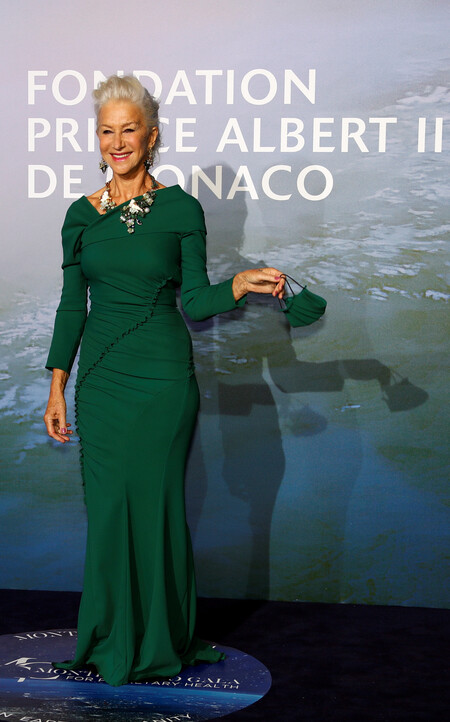 Simple yet elegant, the actress was one of the best dressed in the gala with a bottle green mermaid cut model with a flattering center pucker signed by Dolce & Gabbana. A choice that has been accompanied by a matching mask, a stylistic detail to be taken into account at this time.

Kate Beckinsale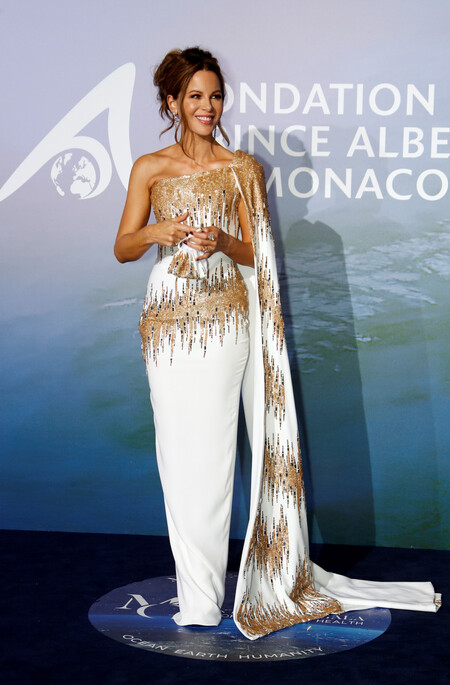 Spectacular, little else we can say about Kate Beckinsale's choice. Georges Chakra is the architect of this beautiful design in white and gold sequins that fits the figure of the actress and that shines thanks to a side layer that comes from the left shoulder. Like Mirren, Beckinsale has worn a matching mask.
Sienna Miller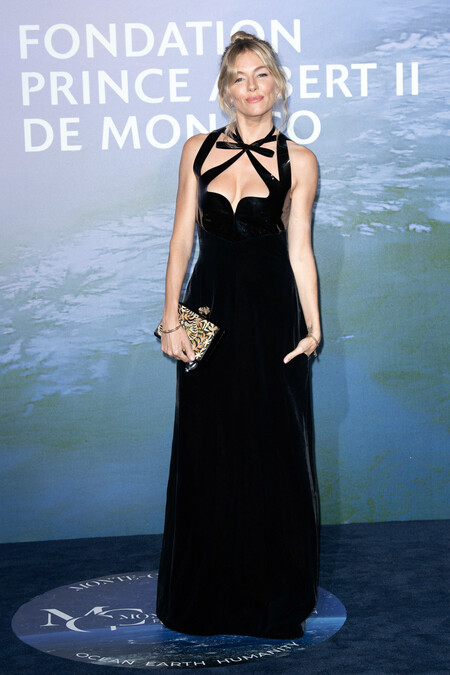 Black velvet is a safe bet on any red carpet, and Sienna Miller has proven it. With a design signed by Gucci, the actress has made it clear that she needs little artifice to shine in every appearance. The most remarkable detail on this occasion is a beautiful clutch with a floral print.
Maisie Williams and Reuben Selby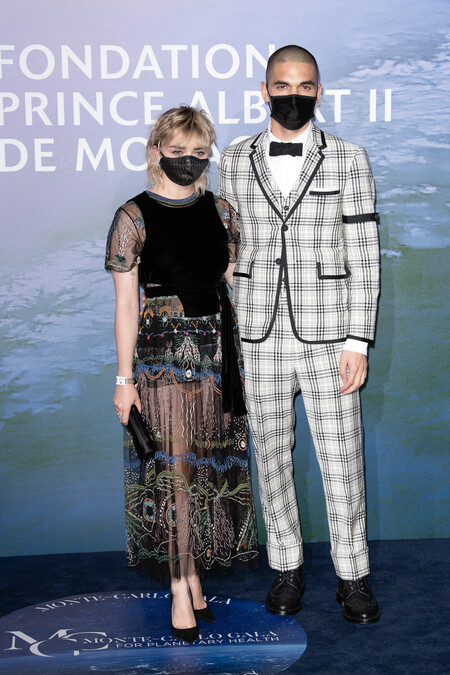 The young couple deserve the prize for the greatest dose of originality without falling into disaster. With a delicate design with transparencies and embroideriesWilliams confirms that his style is personal and very characteristic. Selby, on the other hand, has gone out of his way to stand out with a checkered suit. Both of them, with black masks.

Rebel Wilson and Jacob Busch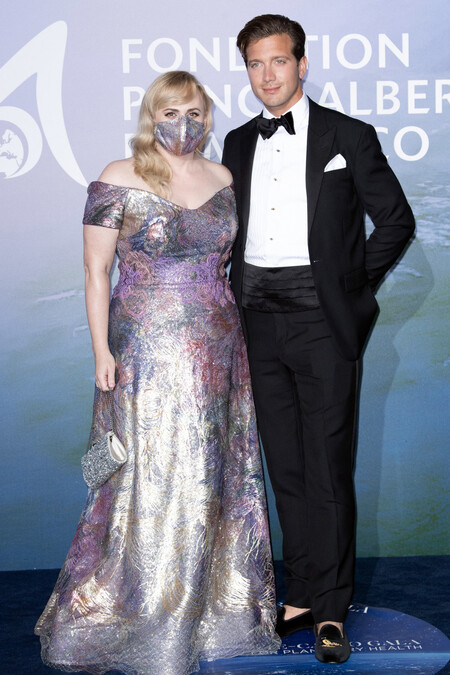 Rebel Wilson is not particularly prominent in her fashion appearances and this time she has followed this pattern. Together with her new partner Jacob Brusch, the actress has stepped into Monaco with a boat neck design made of a metallic effect fabric. Again, a bad choice.
Leona Lewis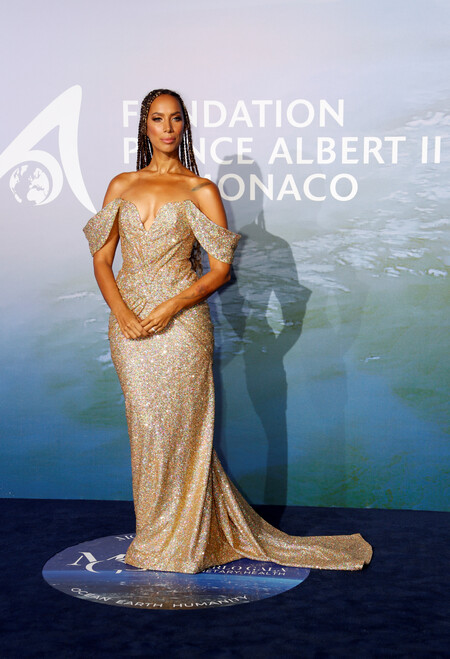 Leona Lewis' beauty is undeniable and its prominent curves have been given a special glow by a mermaid cut design and gold weave. The neckline is flattering and the sleeves are original, a well-deserved "A".
Pauline Ducruet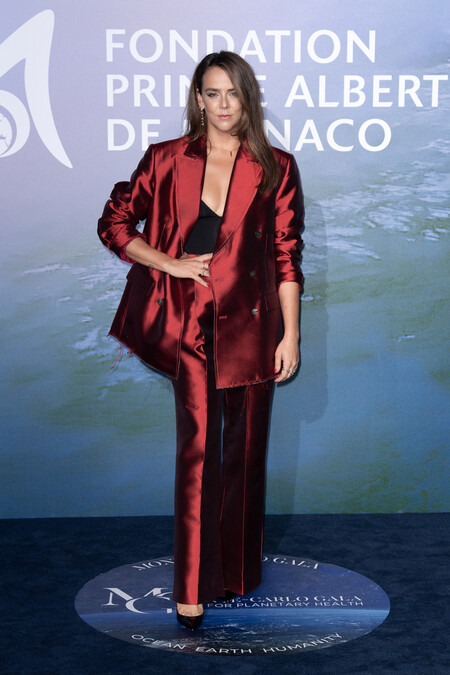 The niece of Prince Albert II of Monaco was the only guest to opt for the ruby-dyed two-piece suit. Pauline Ducruet argues that you don't have to wear a long dress to stand out on a red carpet. So, she has shone with a straight-cut, high-waisted pant and a blazer oversized.
Photos | Gtres