It's official: the 2021 Goya Awards are joining the long list of galas and parties that the pandemic has forced us to celebrate from home. And although we're sure they'll manage to fill the screens with good vibes and lots of online joy, we're going to miss one of the most important national red carpets. We're here to put the band-aid on it! Because in the absence of red carpet we pull out the archive and delight, once again, with the most memorable dresses. and iconic dresses in the history of the Goya Awards since its inception in 1987.

Clara Lago in Oscar De La Renta (2020)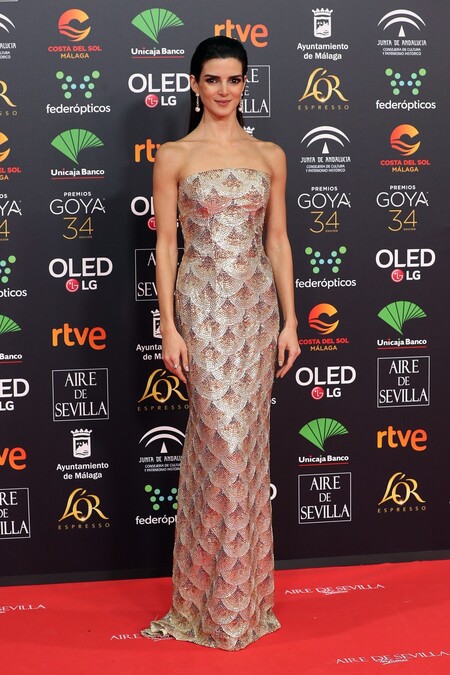 Nieves Alvarez By Alberta Ferretti (2020)
Juana Acosta by Dolce&Gabbana (2019)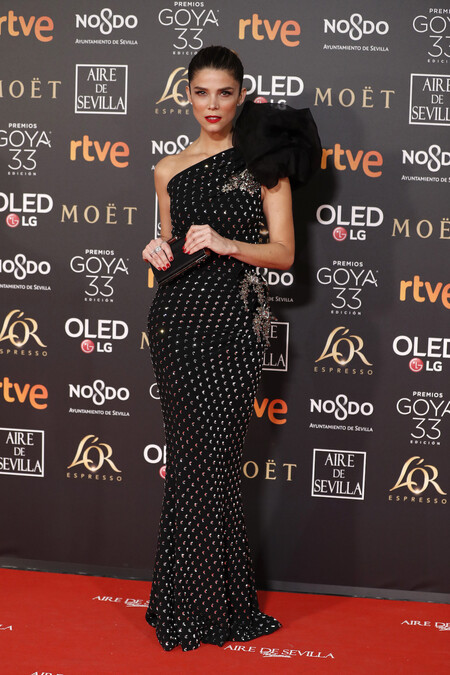 Amaia Salamanca in Hervé Moreau (2019)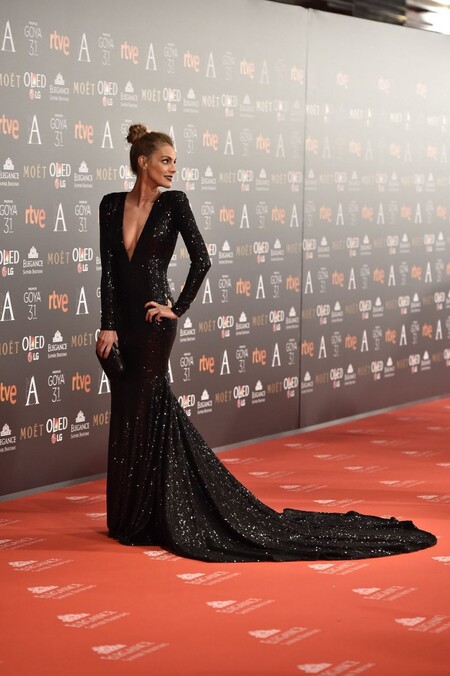 Sandra Escacena by Dolores Promesas (2019)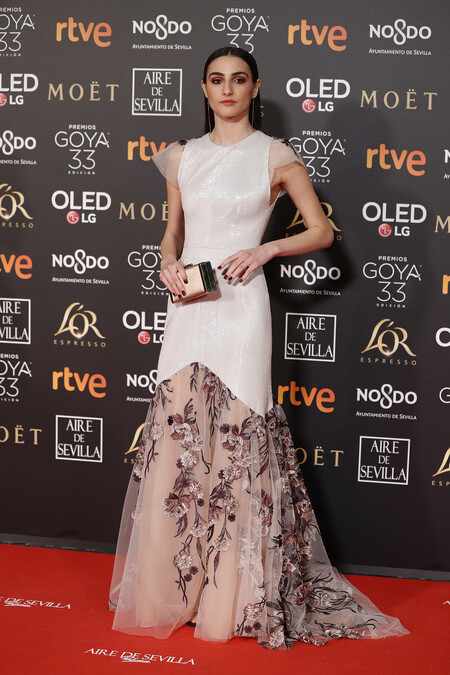 Anna Castillo of Villalba Atelier (2018).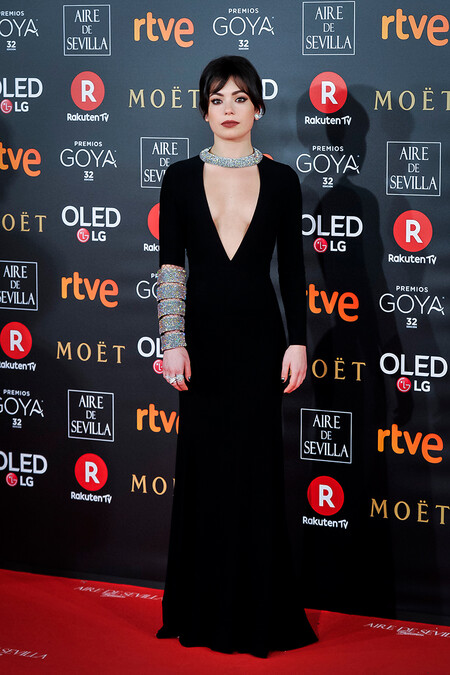 Macarena Gomez by Teresa Helbig (2018).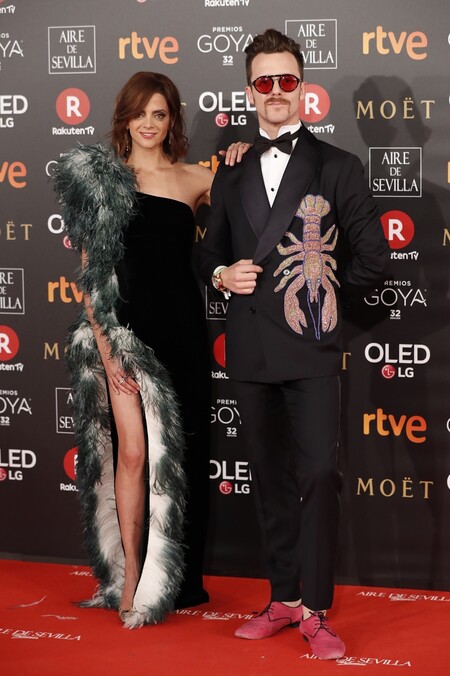 The last few years have been loaded with high level and there are many actresses who have opted for designers of great height, the likes of Oscar de la Renta, Dolce & amp; Gabanna or Alberta Ferreti. But there's also been no shortage of presence of brands made in Spainthat's why we are on a national red carpet. and this is the best showcase for them. From Villalba Atelier and the spectacular design that Anna Castillo wore in 2018 to Dolores Promesas or Teresa Helbig, who have dressed several of the most recent best dressed.
Penélope Cruz by Versace (2018).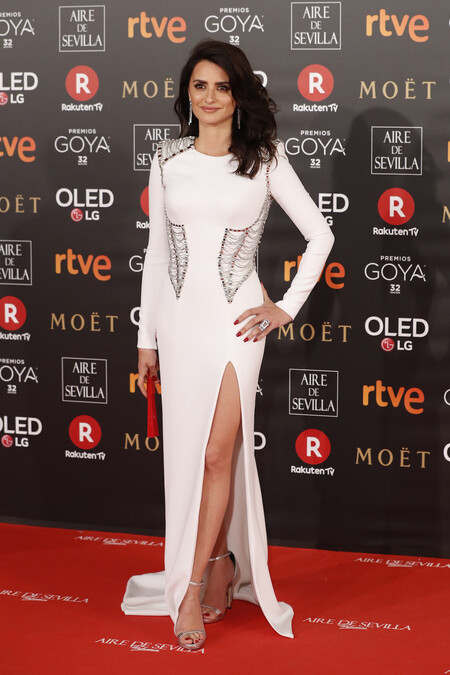 Macarena Garcia by Dsquared2 (2018)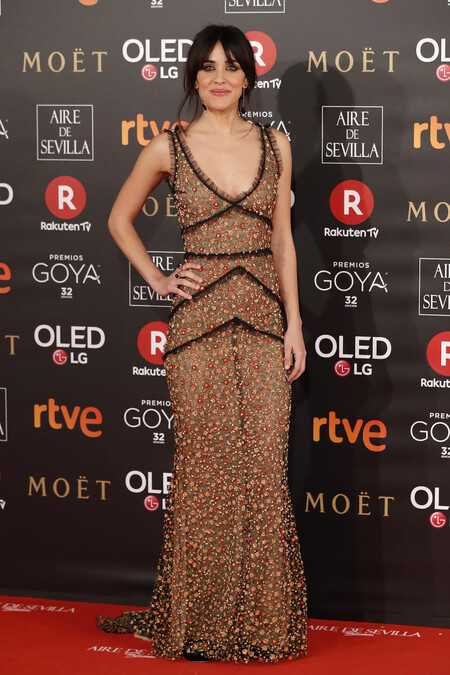 Barbara Lennie by Gucci (2017)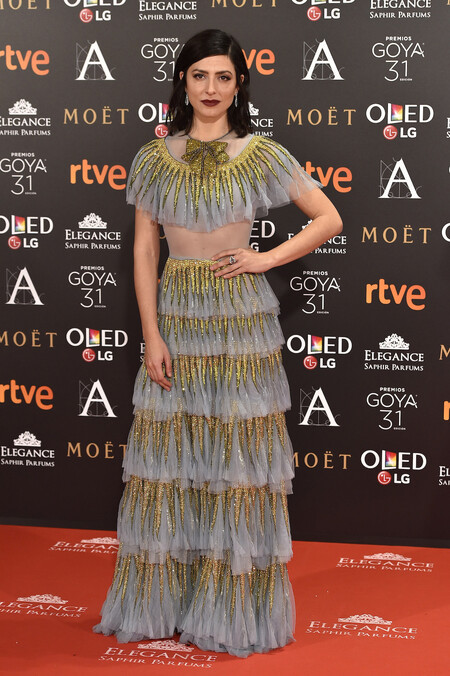 Paz Vega by Jorge Acuna (2017)
Juana Acosta de Basaldua (2016)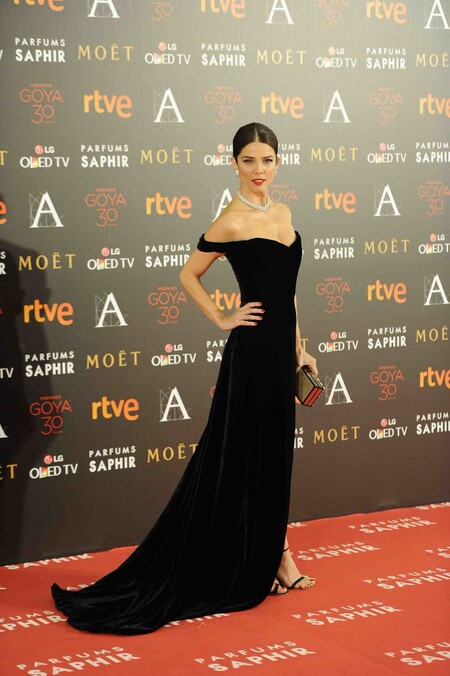 Macarena Gómez by Teresa Helbig (2016).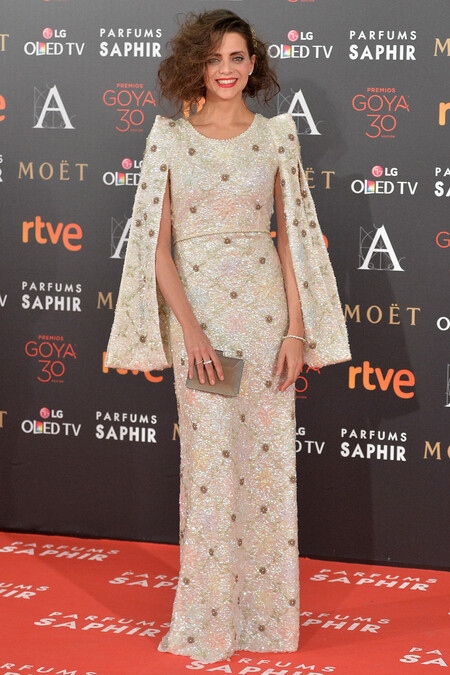 Aura Garrido In Jean Paul Gaultier Haute Couture (2015)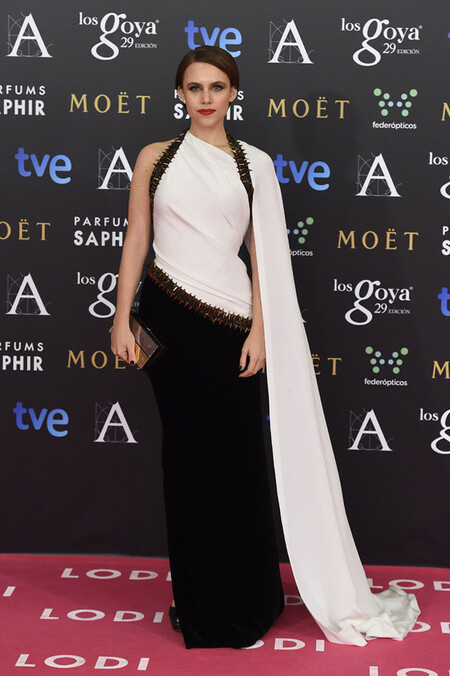 The red carpet of the Goya Awards gives for many actresses and many different styles. That's why we like it so much, because it becomes a fashion show where everything has a place. The excess of Paz Vega with that feathered skirt by Jorge Acuñas, the classic elegance of Juana Acosta with her velvet dress by Basaldua and the touch of punk that put Aura Garrido's bullets when (we'll never forget) she dressed up as a Haute Couture.
Blanca Suarez by Zuhair Murad (2015).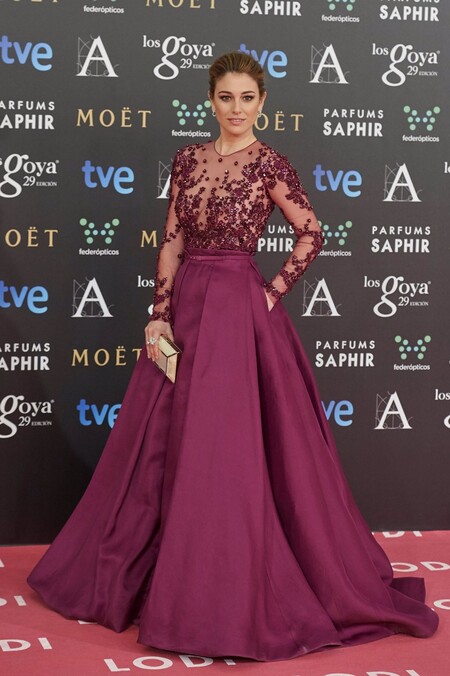 Letizia Dolera in Delpozo (2014)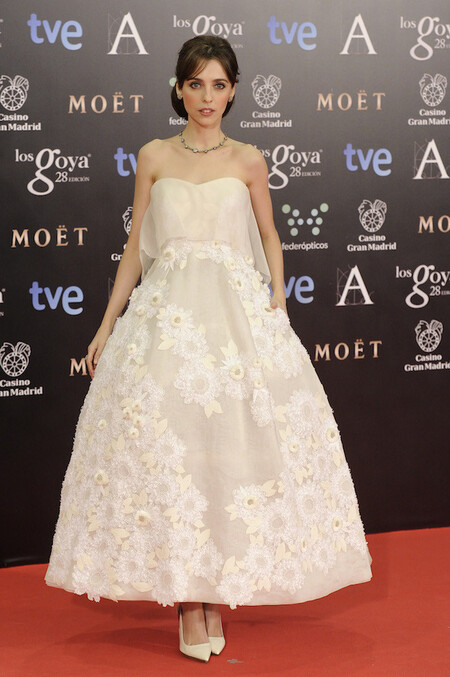 Silvia Abascal by Stephane Rolland (2014).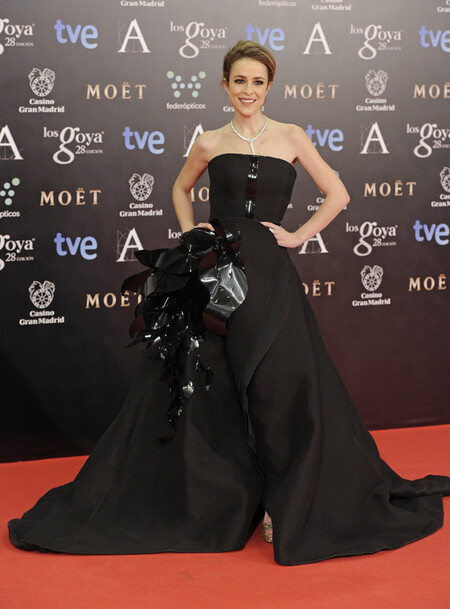 Maribel Verdú by Dior (2013)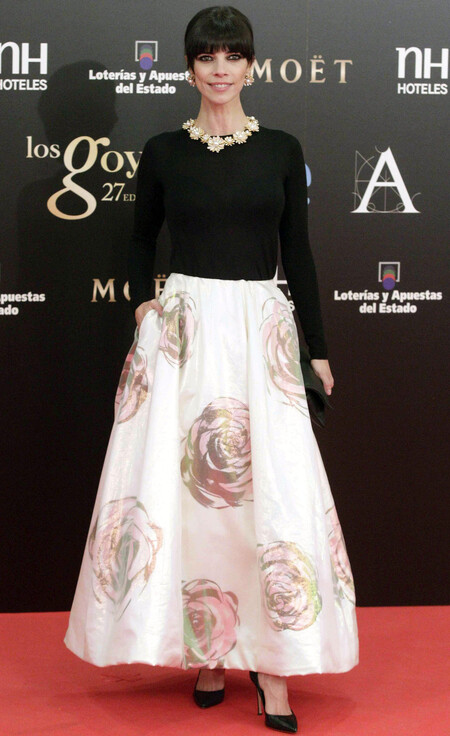 Nieves Álvarez in Stephane Rolland Haute Couture (2013)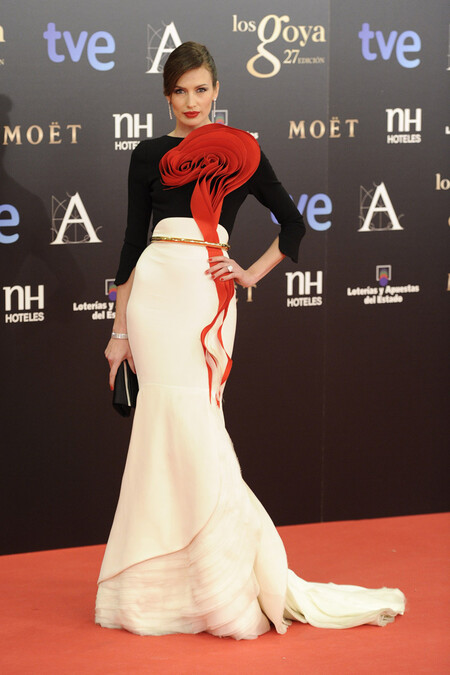 Maria Valverde in Dior vintage (2012)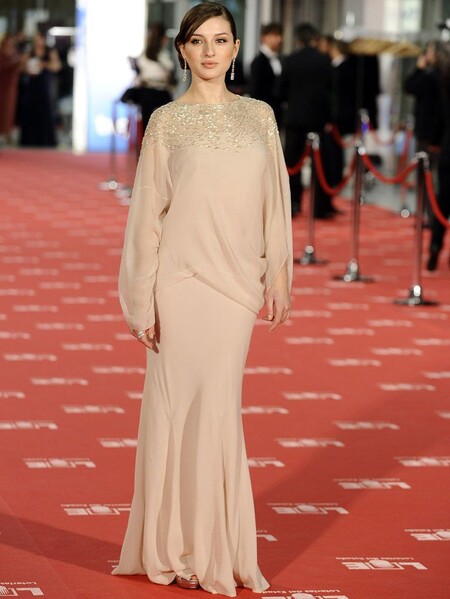 Michelle Jenner in Zuhair Murad (2012)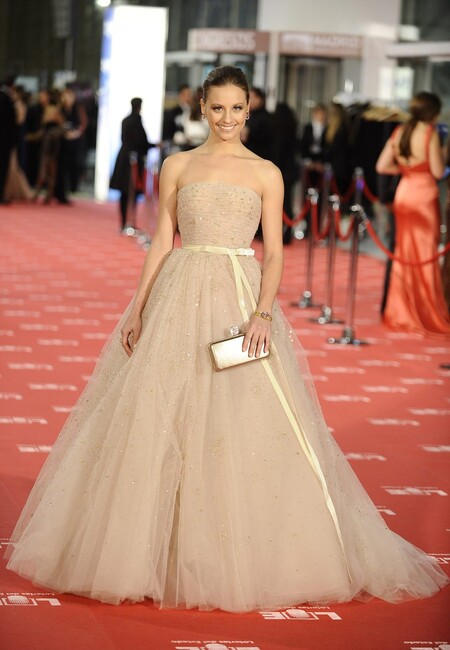 Salma Hayek in Gucci (2012)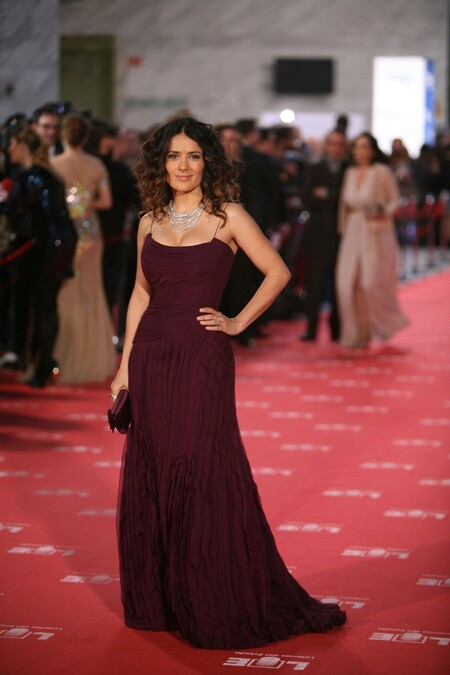 Although the last decade has made us accumulate iconic stylings that will go down in the annals of Goya history, looking further back the festival continues. Because if we go back to 2013 we find one of the looks most different and special looks of this red carpetNieves Álvarez with a rose made in three dimensions just taken from Stephane Rolland's Haute Couture fashion show. Or one of the best looks of red carpet that Salma Hayek has ever had in her life, with a burgundy Gucci that fit her like a glove.
Noelia Lopez by Rosa Clará (2011).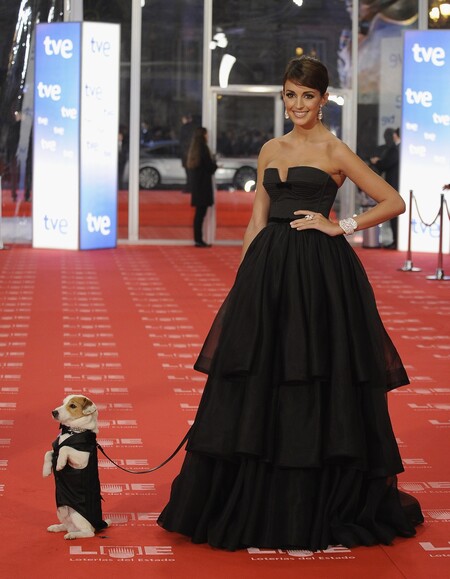 Silvia Abascal by Lorenzo Caprile (2011).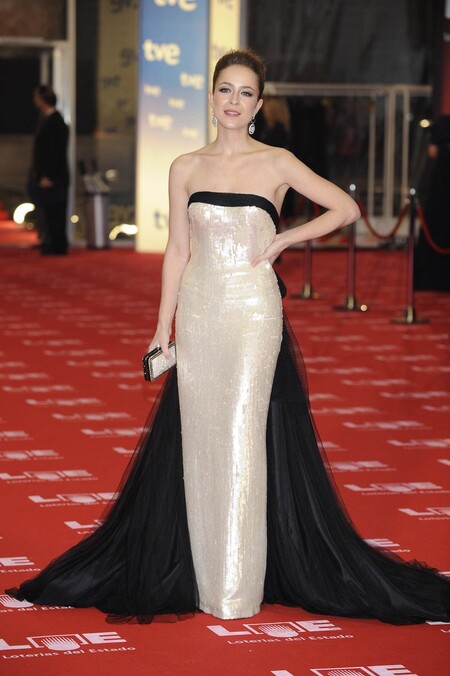 Penelope Cruz by Versace (2010)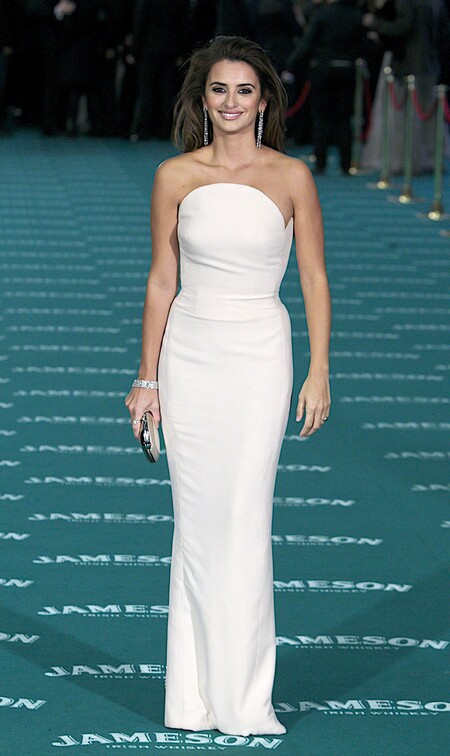 Elena Anaya in Roberto Cavalli (2007)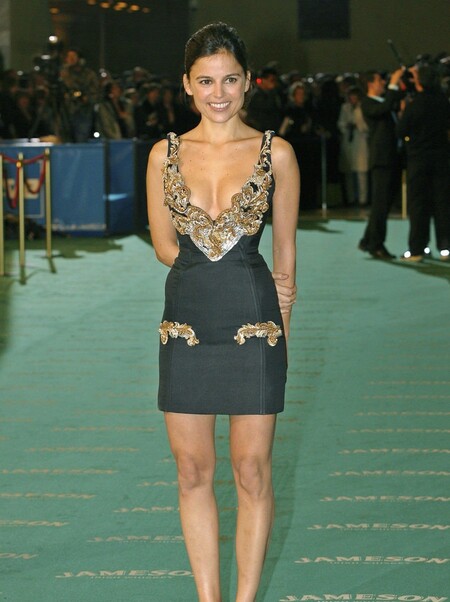 The time travel continues, with Noelia López being the +1 of Pancho, the lottery dog. Or Silvia Abascal wearing one of the most beautiful works of art designed by Lorenzo Caprile in sequins and tulle. But Elena Anaya's 2007 highlight was when she wore one of the most beautiful the dresscode it was more relaxed and the dosmilera fashion of showing too much was in full swing.
Geraldine Chaplin by Sybilla (2005).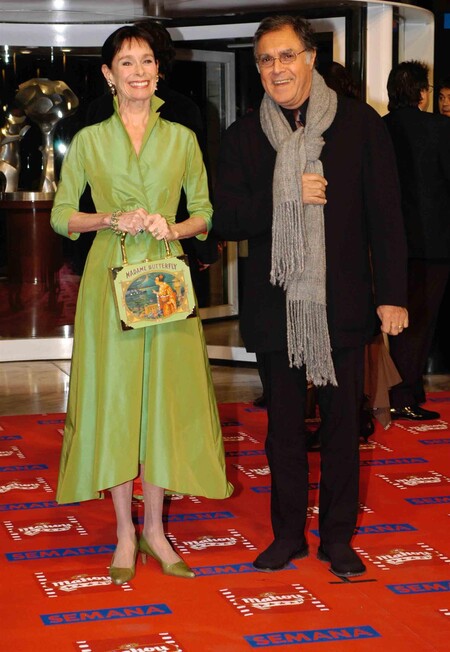 Penelope Cruz by Chanel (2005)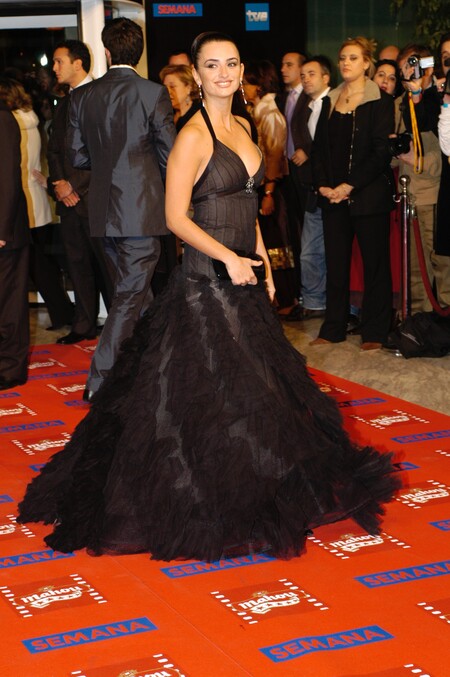 Paz Vega by Yves Saint Laurent (2002)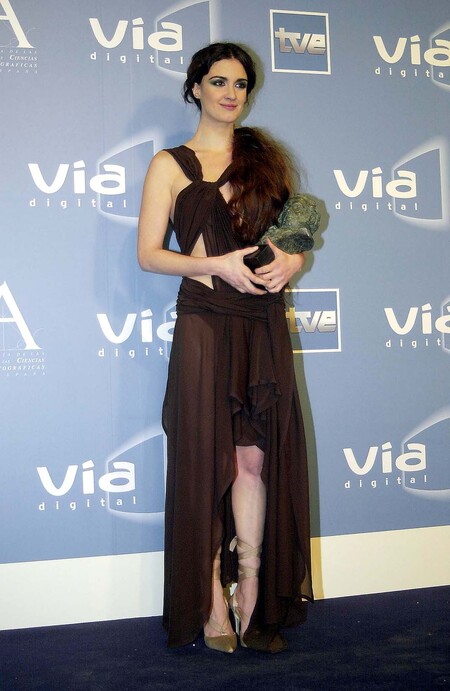 Ana Obregón (2001)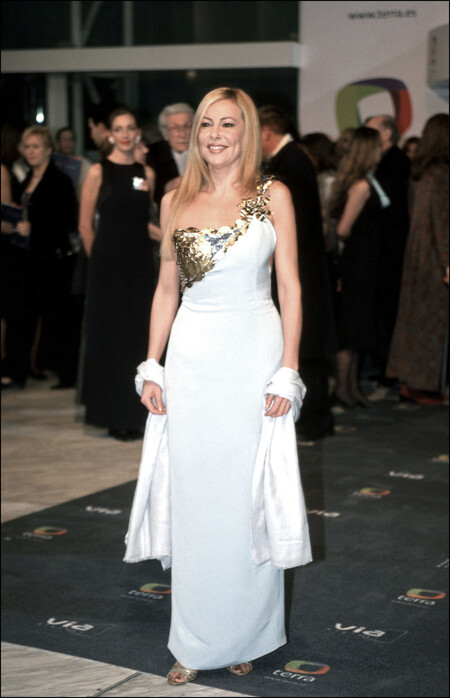 Marisa Paredes (1997)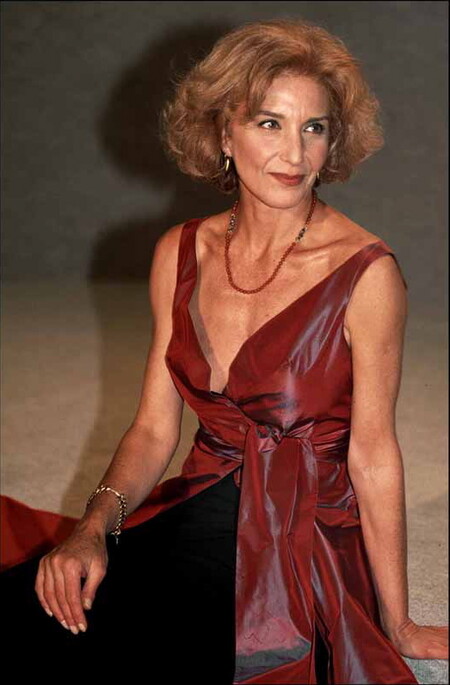 Ana Belén (1992)
Queen Sofia at the I Edition of the Goya Awards (1987)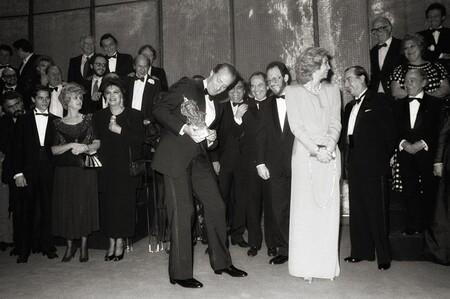 Finally, we pull from historical archives to remember dresses that in their day were a bombshell. Paz Vega's Tarzan-like design in 2002, the satin coat dress with which Geraldine Chaplin honored us with her presence in 2005 or the diva Ana Obregón, demonstrating that white is as elegant as black for these occasions. The icing on the cake was Queen Sofia in 1987, with a dress in sky blue. to celebrate the first edition of the Goya Awards.
Do you miss living the excitement of this red carpet? With this video commentary of the best and worst outfits of the Goya Awards 2019. to make a remember of those better times.
Photos | Gtres, Youtube.