Despite the fact that many think that the trouser suit is an old-fashioned outfit.whether boring or classic, street style is still following us showing us the versatility of this two-piece capable of following all the trends of the moment and reinventing itself. In this way, the fashion girls continue to bet on this total look but adding a twist a breakthrough that is hard to forget. Whether in striking tonesmixes of different styles or unusual complements, these five outfits might inspire your work week.

Add a retro polo shirt to the combination
The polo shirt is a retro garment that, without realizing it, has crept back into our day-to-day. Combine it with a suit-trousers in basic colours and classic lines to break with everything.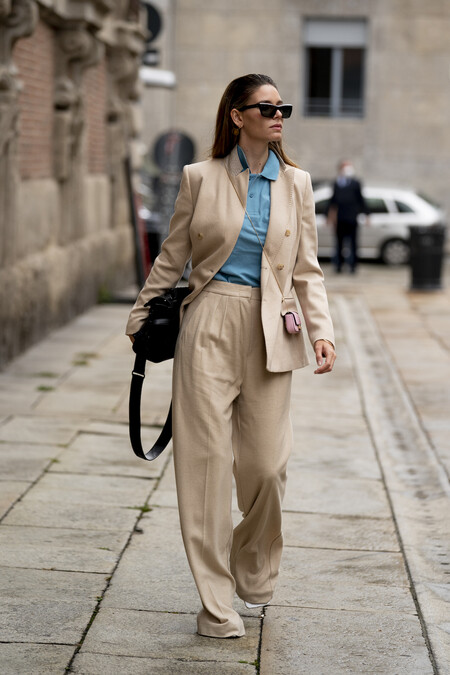 A version with very (very) high-waist trousers.
Very (very) high-waist trousers are both stylish and break the monotony. Opt for a design of this calibre to achieve everything without complications.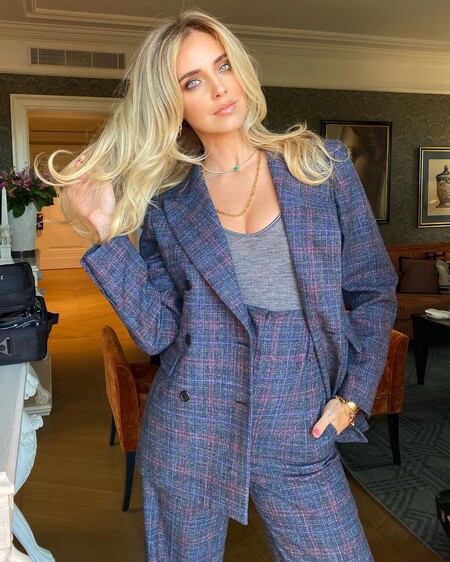 Prints always catch the eye
More and more fashion brands are opting for a two-piece in bold colours and eye-catching prints. Dare to wear a checkered option in bright colors and start the work week with energy.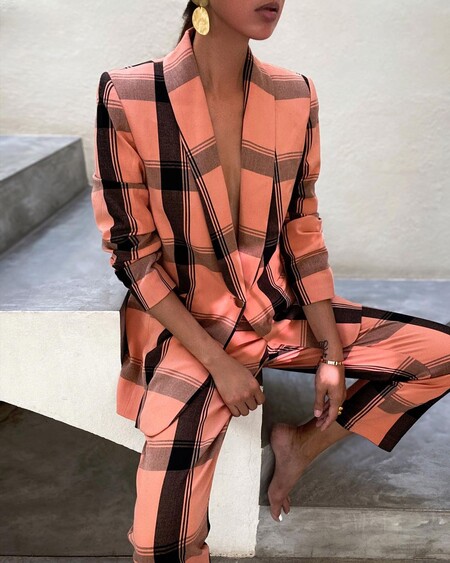 The masculine touch comes in the form of a tie.
We already said it a few weeks ago: ties threaten to become the star accessory of the season. Add one to this two-piece for a feminine dandy effect.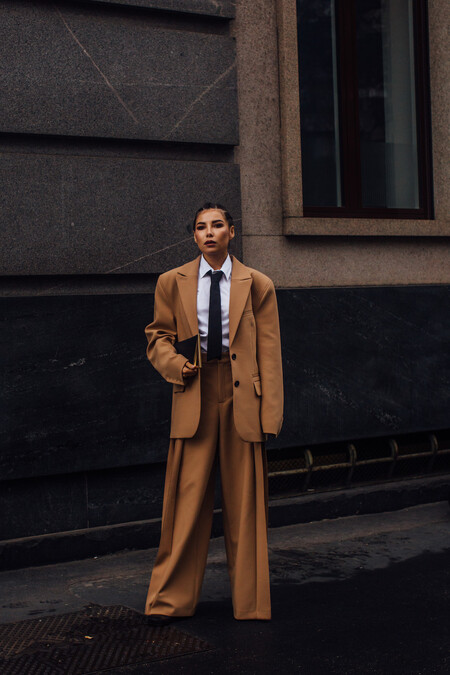 Opt for a breakthrough shade
It's not the first time we've seen it, but even as the years go by and new trends emerge two-pieces in bright, bold colours are still a favourite. Choose a lively tone like yellow or fuchsia pink to have it all with very little.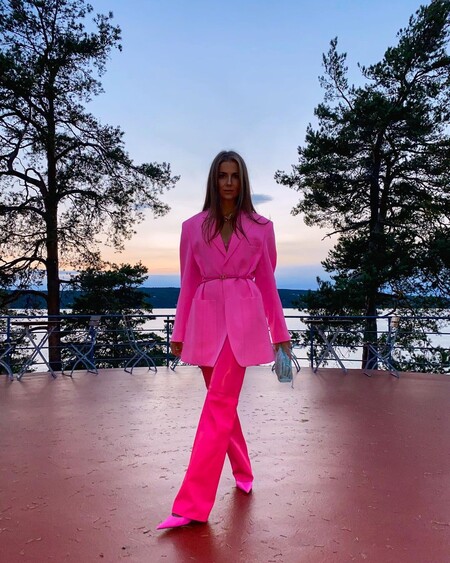 The versatility of a blazer
Do not be afraid and invest in a two-piece: these garments marry with all styles and over the years the street style has shown us the versatility of the blazer. With jeans, dresses or sweatpants, this jacket wants to accompany us at all times.
Main photo | Instagram @ninasandbech
Photos | IMaxTree, Instagram @chiaraferragni, @jazy_g, @ninasandbech, @misscavallier.