The hangover from the 2021 Oscar Awards is still with us, and while the red carpet wasn't as long as those of yesteryear, their side parties make the celebrities international celebrities keep showing us their looks. Dua Lipa performed at the legendary Elton John and for the occasion he opted for two (mind-blowing) outfits designed by Balenciaga. In silver or black velvet, the British woman has shown us that she is capable of wearing any style.

With a Balenciaga design full of style, class and originality.
We know that Balenciaga's designs can sometimes be hard to defend, but last night the singer proved that elegance and originality can go hand in hand. Her first outfit was a black velvet dress, perkins collar, long sleeves and a big tulip skirt (or bell) very exaggerated.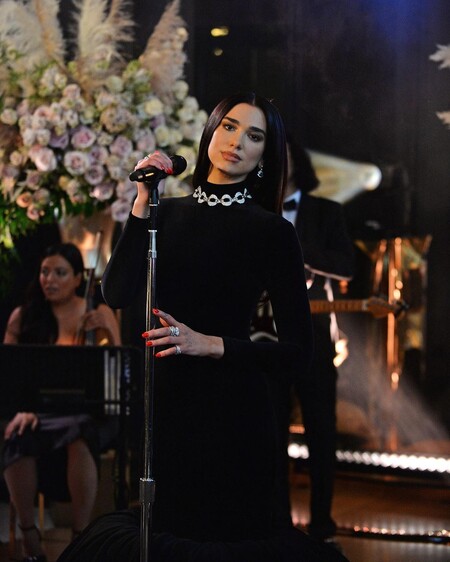 Diamond jewellery on the neck and hands gave the final look a bit of light, proving that such a styling can be classic and groundbreaking at the same time.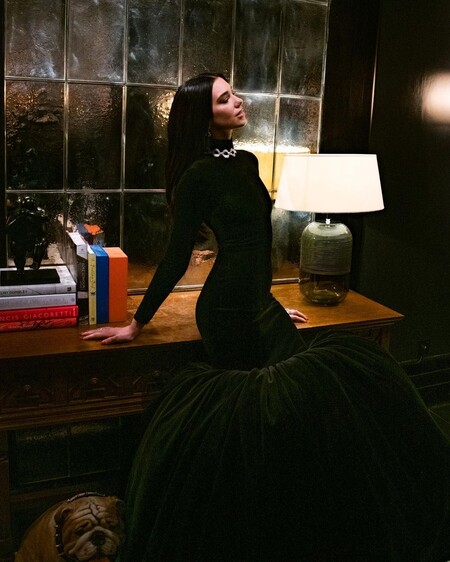 Sequins are always a good choice
Sequins have a I don't know what that make the garment itself unique. Lined with paillettes her second dress made her shine even more. Also signed by Balenciaga, this design did not go unnoticed, making it clear that sometimes the excesses, like (and much).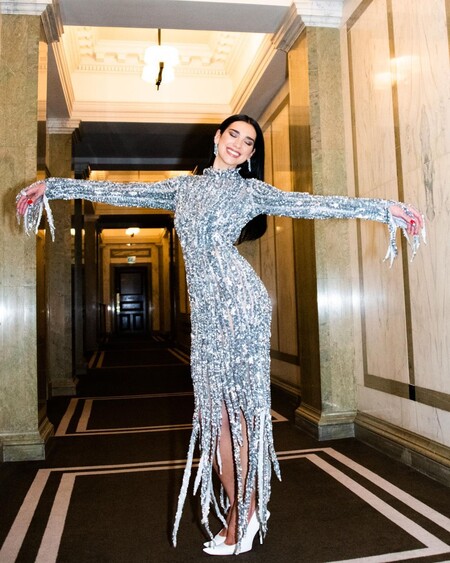 For the occasion, the Brit opted to wear two gold and diamond rings signed by Fabergé that contrasted with the red color of her nails.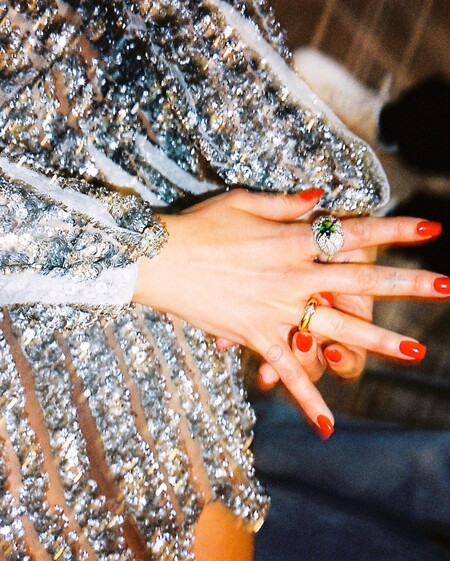 Which of the two proposals do you go with?
Photos | Instagram @dualipa