That we want to be the fourth member of Little Mix and give it our all with their new smash hit is a fact of life. But not just for being part of the most powerful group of divas out there. It's also for turning heads when they walk down the street together with looks so brutal as these, where the XL shirt gives it all.

Leigh-Anne has gone all out from the rest of the crew and donned a puckered raincoat as a dress with white boots. But Perrie and Jade are one of those BFF's that agree on the clothes before they walk out the door.each one with her fetish color and making it clear to us that our men can now say bye bye to their shirts and we don't feel it one bit.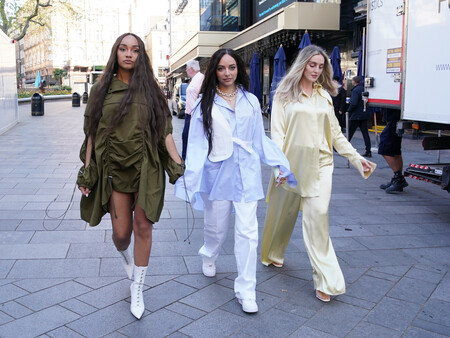 Perrie has opted for pastel yellow, which we already know is a pretty colour that blondes go crazy for. The outfit comes with that satin pajama look that we've loved ever since we saw Zendaya in it, and now it's clear that she's still rocking it, in a chic version with heeled sandals.. Girlfriend, you would be the queen of the party with that look.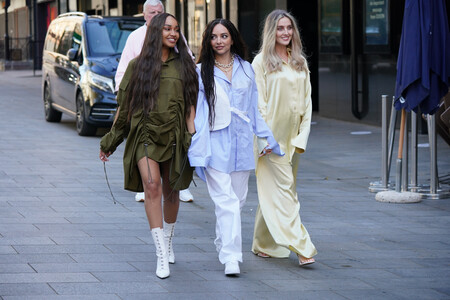 Following on from Perrie's pastel flat comes Jade through the front door, with a huge shirt in sky blue, which she wears with white trousers and sneakersfully adapted to that style sporty hers that has given her the title of the sporty Little Mix. (bye Mel C). Attention to detail, because she has avoided the bag effect of the shirt with a white vest tight to the side and this is the ultimate trick to aim and copy.
Photos |@littlemix, Gtres.