In the absence of red carpets on Covid 19, Anne Hathaway has surprised us with wonderful looks at home, since he's dressed for the premiere of Locked Down in three spectacular creations that he posed with in the garden of his house.
The actress has reinvented herself, and for the presentations and press interviews of this romantic HBO comedy, she has also chosen three sophisticated, colorful styles.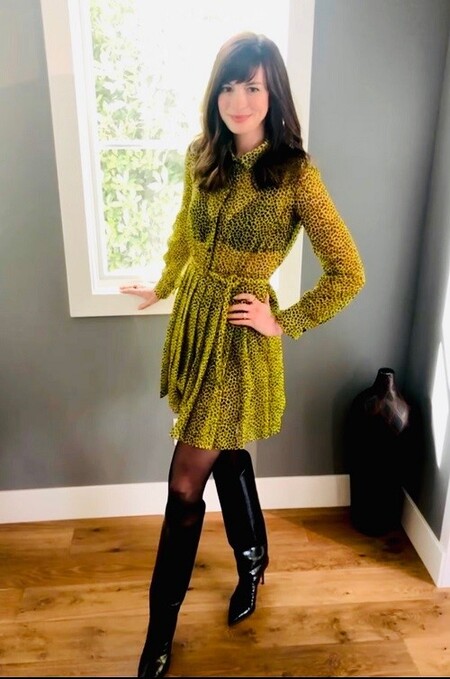 The first of his looks has been this semi-transparent leopard print shirt dress. A green silk design of Dior from the Autumn-Winter 2021 collection that will not be on sale until May 2021, which he has combined with black high-heeled boots from Le Silla.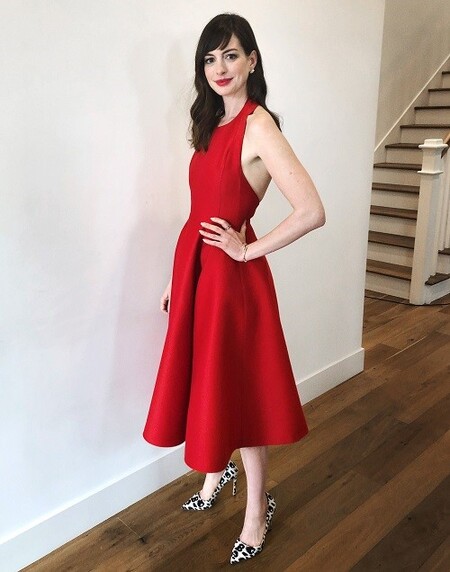 The second outfit, Anne Hathaway has opted for a very sophisticated red dress. A wool and silk neck design halter and back to air also signed by Dior from the Autumn-Winter 2021 collection. On this occasion, it has chosen black and white printed salons from Brandon Maxwell.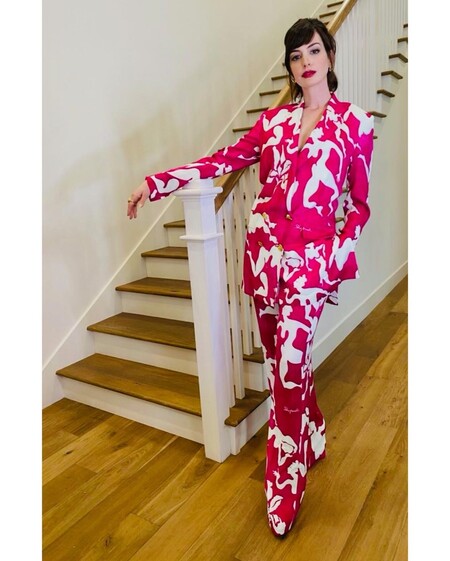 A print suit was Anne's third choice. A long blazer and fuchsia bell-bottoms with a white print of Schiaparelli and jewellery from Danielle Greenblatt.
Photos | Dior