After announcing on Valentine's Day that they will be parents for the second time, Prince Harry and Meghan Markle have surprised us with yet another video appearance at an event in Spotify where they've talked about their show.
As we already told you, the couple last December, the couple premiered their own podcast show on the platform of. streaming. Under the name Archwell AudioThe Duke and Duchess of Sussex announced that each of their podcasts would be accompanied by illustrious personalities, but the protagonist of the first one was their son Archie.
Last week the Duke and Duchess of Sussex also made headlines when their departure from the British Royal Family was confirmed for good: neither will return to work representing the Queen, so we'll have few occasions to see the couple.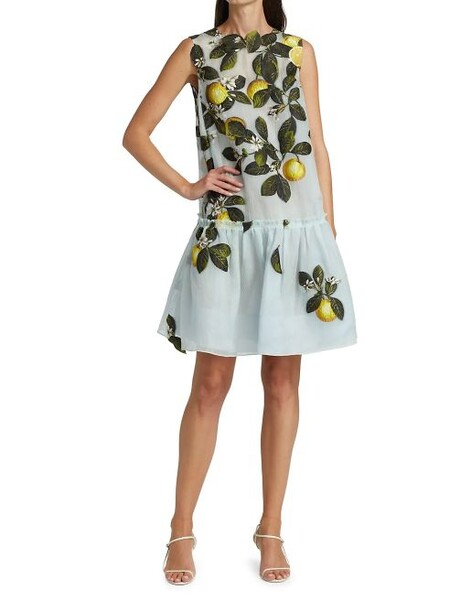 As in each of her appearances, less and less, we look at the styling of Meghan, who once again has opted for a look very elegant. The former actress has opted for a light blue midi dress for the occasion, one of the trendy shades, with a print of lemons and leaves. A chiffon design, wide cut and ruffle on the skirt signed by Oscar de la Renta from the Spring-Summer 2021 collection. Its price is 3,058 euros
She completed the look with loose hair (very long, by the way), wavy and parted in the middle. make up very flattering natural.
Photos | Oscar de la Renta, @WhatMeghanWore