This week Zara has surprised us again with her new releases. And it is that in view of the spring season she has decided betting on leather at its bestWe have a selection of garments that will not go unnoticed, and for our pockets either, because it is much more expensive than what we are used to.
In any case, we have to take into account that these products have produced in certified Leather Working Group tanneries, using renewable energies and technologies that reduce water consumption, in tanned leather using more sustainable practices.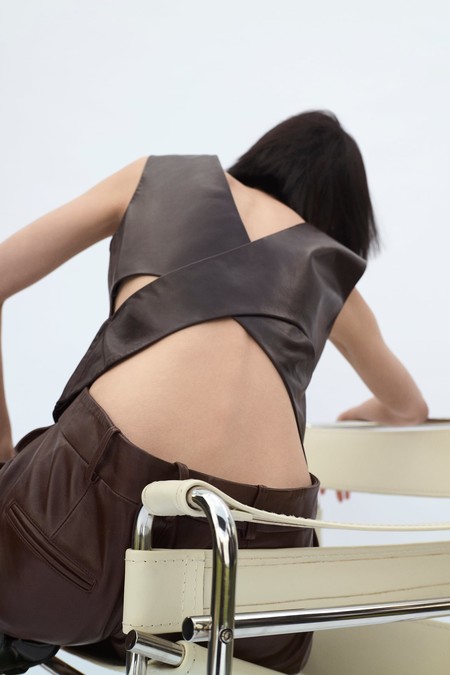 It's a collection full of basics that will delight lovers of leather garments like this burgundy-crossed top at a price of 69.95 euros.
Leather dresses and skirts
We must admit that the variety of clothes we find is quite significant, so we have a little bit of everything, starting with perfect dresses for different occasions, from a day to a night of lbd.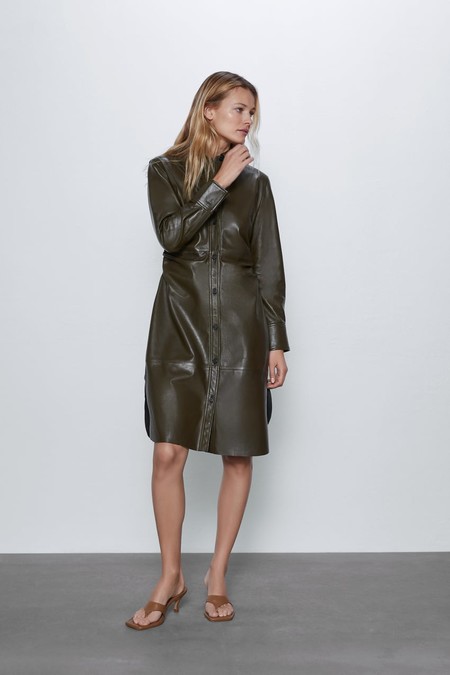 We also find dresses like this shirt with front closure in a khaki tone that have a price of 159 euros.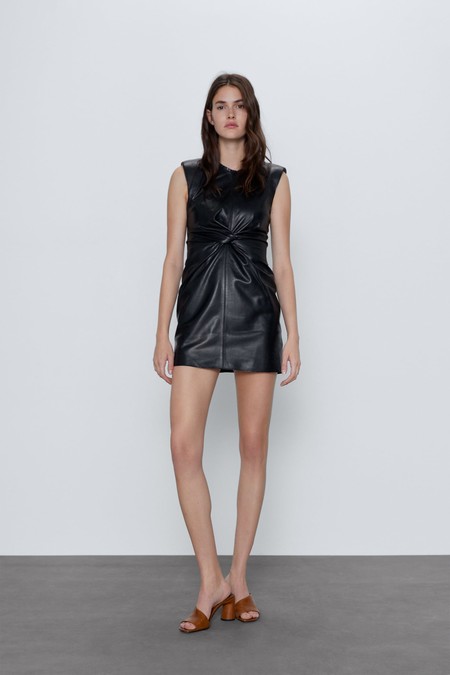 Black mini round-neck dress with knot detail on the front for a price of 139 euros.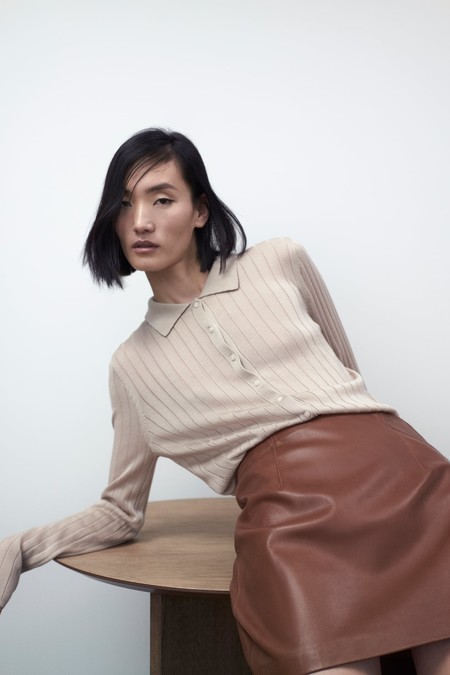 Simple mini skirts for looks that don't fail in two shades for a price of 59.95 euros.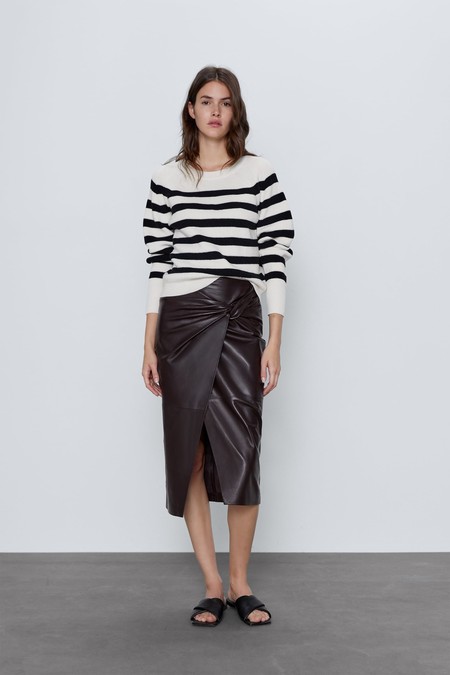 Skirt with knot in front and opening, midi length in black perfect for day or night looks with a price of 89,95 euros.
Leather coats, jackets and pants
But it doesn't end there because we also find outerwear, as well as trousers and shorts that will give us a different touch to our look.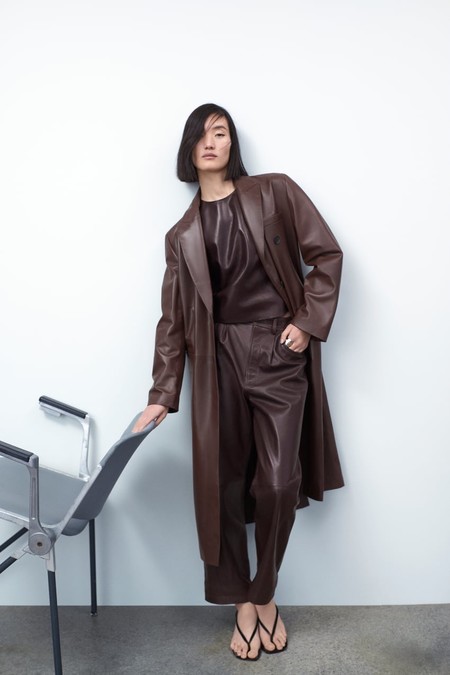 A maroon long coat with a price of 399 euros or high pull trousers with clips on the front in dark maroon with a price of 199 euros.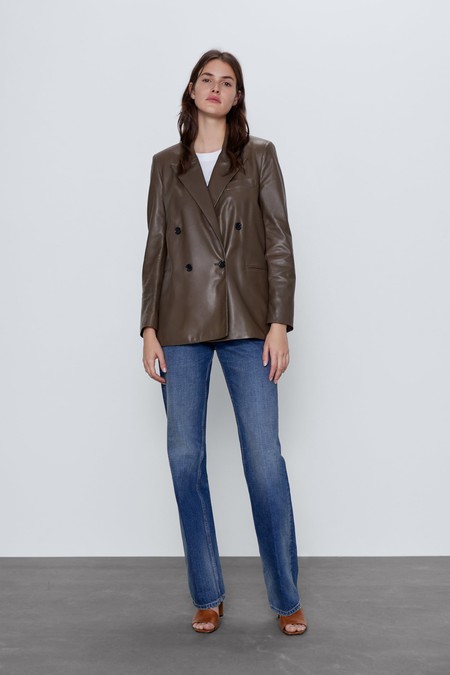 Another option to complement our looks could be a leather blazer in taupe with front pockets priced at 239 euros.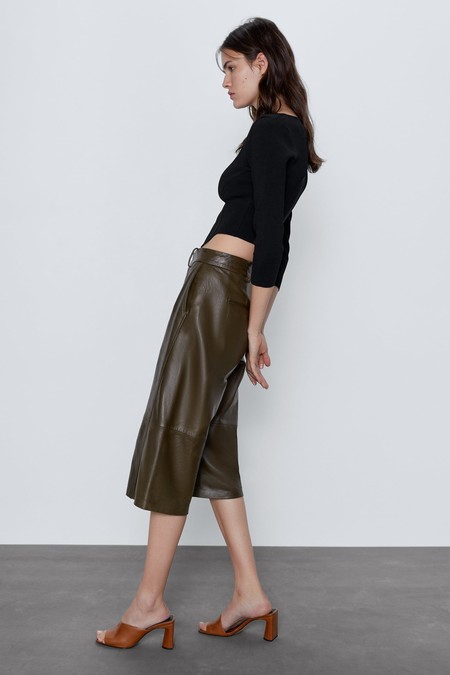 Two shades of high-pull shorts with tweezers at the front with a price of 99.95 euros.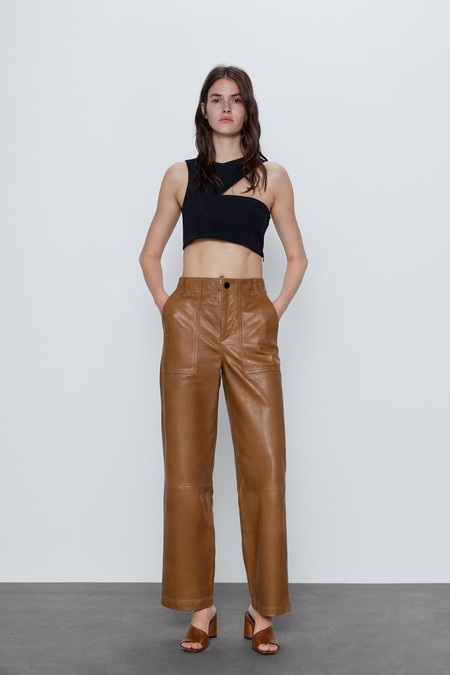 And we ended up with another pair of pants like this one with high drawers with plastron pockets and a price of 119 euros.
Photos | Zara