The pantsuit is one of the most versatile styles available today: depending on what it is combined with one style or another is achieved. Original, classic, elegant and even sexy, street style brings new insights to wear this two pieces and switch records on every single exit.
The street style shows us different ways to combine a suit-pants
Choosing fitted and structured garments
The fitted suit is feminine, and the structured versions add a different touch to the outfit end. Christine Centenera is the queen of the two pieces and this overall look of his firm, Wardrobe.NYC, is an example.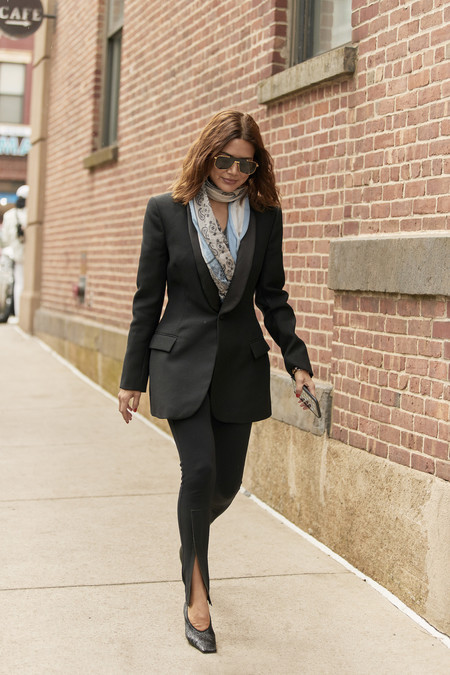 Going for a sexy look: marking out cleavage
The pantsuit can become the sexiest style on the face of the earth and that is achieved by wearing the blazer as the only top -and showing a bold neckline.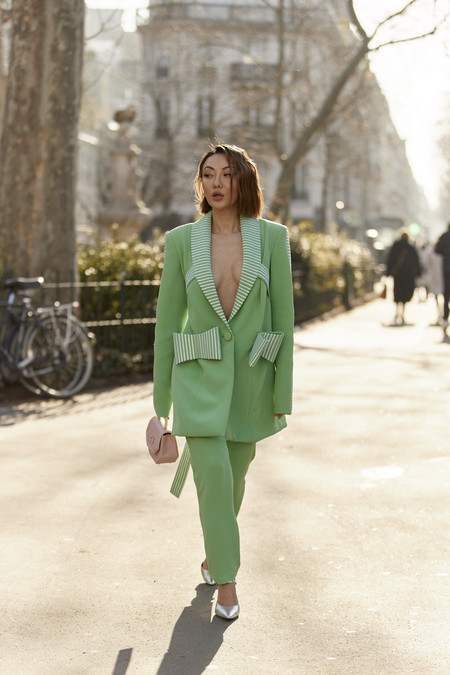 With sport shoes
They say that the opposite poles attract each other, which is why this type of two-piece can even be combined with a sports shoe. Striking, original and comfortable, the look The end shows that in the world of fashion everything is possible (literally).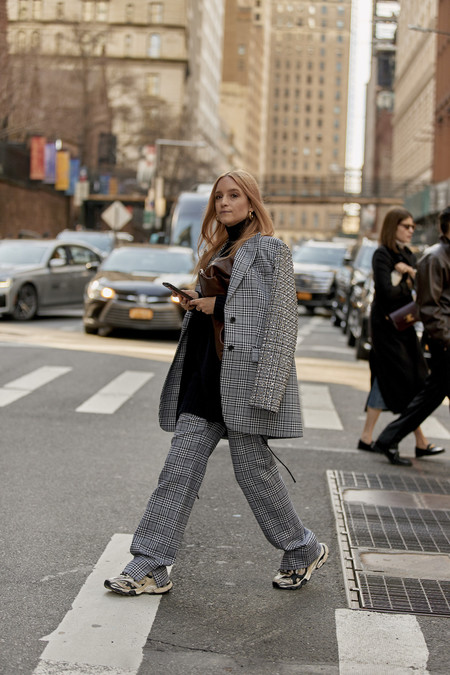 Betting on one of the trends of the moment: ankle sandals tied above the trousers
A few months ago, the street was showing us one of the most original and promising trends of this season: ankle-length sandals are combined with long trousers and tied above the leg. In this way, the trouser-suit can have an original touch when combined with this type of footwear.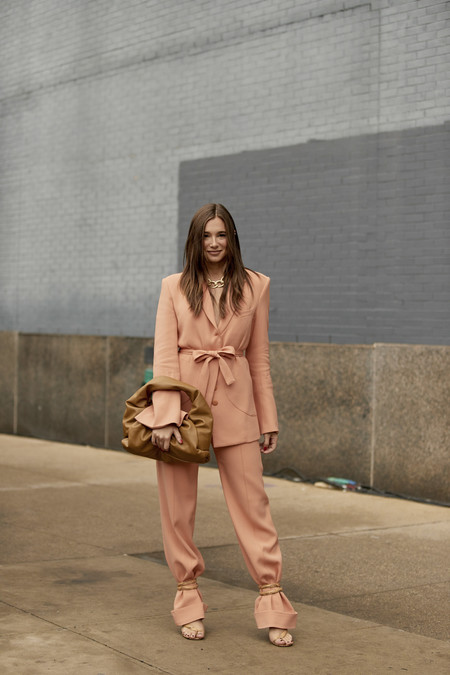 Photos | IMaxTree