If you're one of those who want to go unnoticed in the office, you'd better get don't even consider this trendbecause if you bet on it, you will be the center of attention. The fashion girls have spoken (through pictures), ruling that we have mini trend. in da haus: the two-piece suits are dressed in fluorine tones. Whether green, orange or yellow, these options promise to leave no one indifferent.

Perfect options to hit the streets from today onwards
The street becomes a modern parcheesi board where only neon colors are accepted. Fluid, with cut oversize and (very) showy, these options have everything to succeed. Far from boring or tiring, the trouser-suit has proven over the years that it is an outfit that knows how to adapt to the trends of the moment and reinvent itself to always be at the height.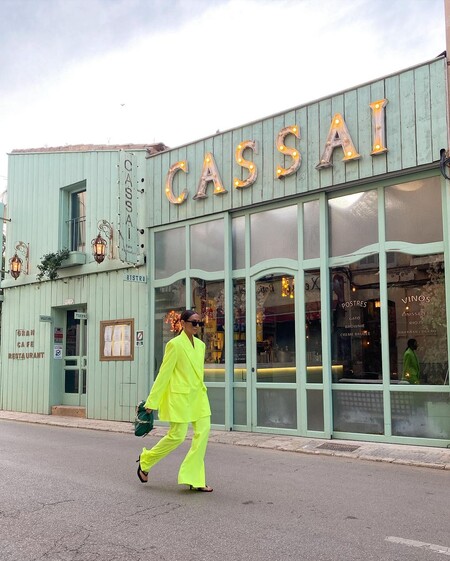 As it could not be otherwise, the summer options that are presented with Bermuda shorts, are also dyed with this fluorine effect.
The favorite blazer of the season is signed Attico.
As we already showed you a few months ago, the Italian firm Attico is triumphing in the fashion world with its daring blazer. With XXL size, (very) marked shoulder pads and neon green color, this -and other cheaper options- will emphasize our summer outfits.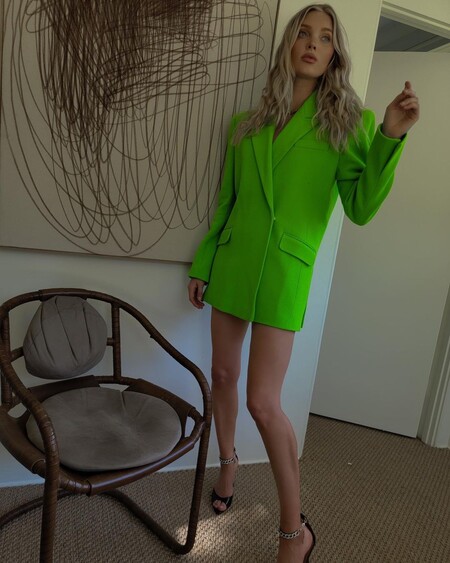 In case you missed the trends for this Spring-Summer 2021….
Main Photo | Instagram @ninasandbech
Photos | Instagram @laura_eguizabal, @valentinamelpignano, @hoskelsa