Last night we had yet another red carpet and this one came loaded with anticipation as it was the first one where we get to see Ariana Grande after getting married. She didn't disappoint, she was one of the best dressed of the night. Of course, she shares this honor with other international music greats like Taylor Swift and Demi Lovato. Also not missing Megan Fox, who is making a comeback as the star of red carpets through the big door.

Ariana Grande in Rat&Boa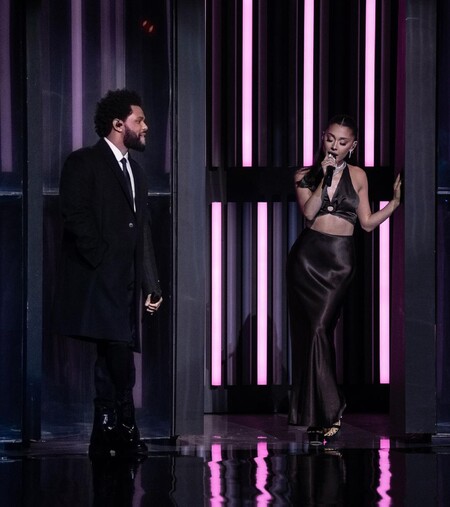 The singer conquered alongside The Weeknd with one of the best performances of the night. She did it with a total look satin in purple tonewith that long skirt and a croptop combined seventies, both by Rat&Boa and still available on their website. A color that suits her like a glove and that she accompanied with diamonds.
Taylor Swift
Although the singer did not attend the event on sitedid connect via Zoom to thank him for his prize. He did so with the look more boho-chic of the nightvery much in the line of his last album Folklore. She looked very pretty in a floral cross dress and that braided tiara.
Demi Lovato by Dundas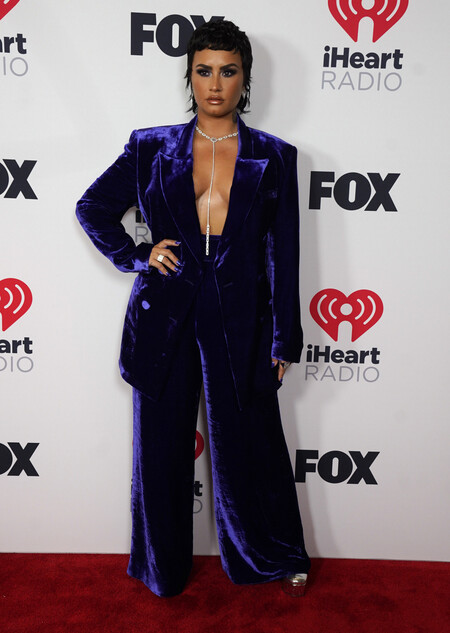 Let no one ever say again that pantsuits aren't for the red carpet. Because!boom! el lookazo Demi Lovato, in blue velvet and with a cleavage only suitable for daring women. She's combined it with eye shadow, a manicure and that cut mullet that favors you so much.
Megan Fox from Mach&Mach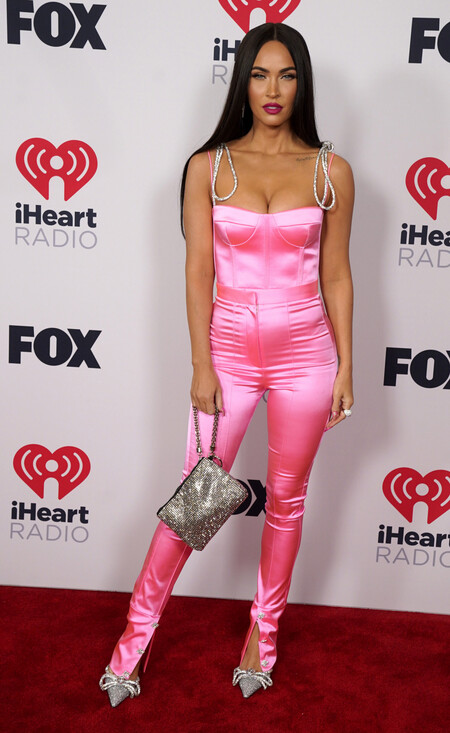 Either you love her or you hate her, but Megan Fox's return to the red carpets is being stellar. This total look in bubblegum pink full of silver details looks like it's straight out of Barbie's closetbut we are fascinated by it. Especially the combination of the straps glitter with the princess shoes.
Photos | Gtres, @iheartradio, @mimicuttrell.