They say that summer styles are easier to create and that with a dry dress we can border on perfection. That doesn't stop there being days where inspiration is missing and we have no idea how to create a fresh, stylish, simple look. Paula Echevarria inspires her millions of fans by outfits full of trend where economic companies they are participants at all times. Their latest style based on black shirt and miniskirt has left no one indifferent, and one of these garments is on sale.

By choosing a black blouse with puffed sleeves by Zara and flat sandals by Alejandra Montaner, this style stands out for a black and white miniskirt. Signed by the Spanish brand Brownie, this design is on sale.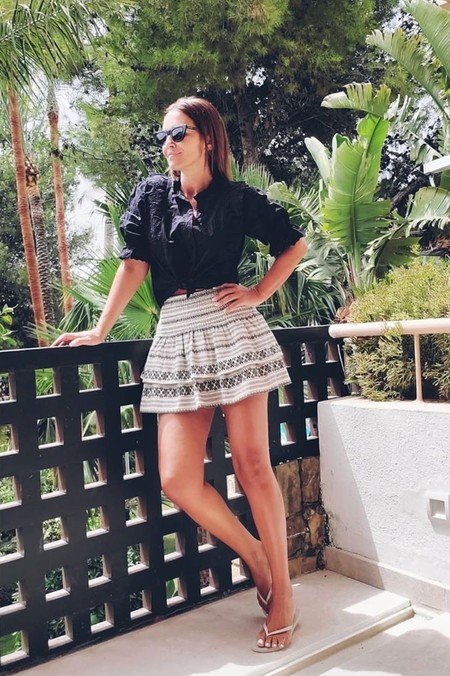 The perfect miniskirt (for a lot less)
With an initial price of 39.90 euros and reduced to 29.90 euros, this mini skirt with frills is dressed with a black and white border print. Comfortable and fun, this design is so versatile that it adapts to all kinds of styles and garments.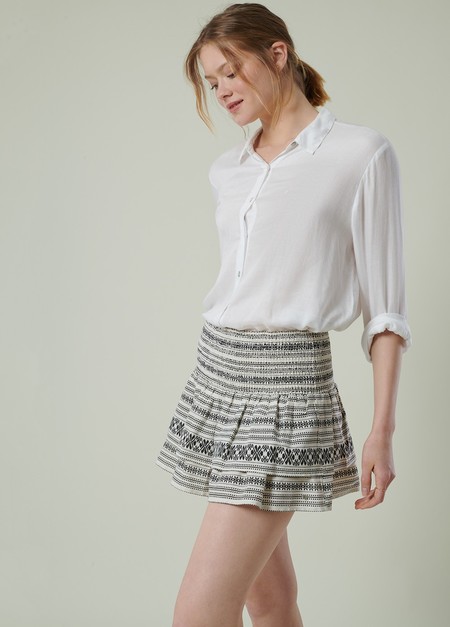 Whether it's with a heeled shoe, sneakers or flat sandals, this design is perfect for summer days.
Main picture : Instagram @pau_eche
Photos | Instagram @pau_eche, Brownie