Loved by many and hated by many others, the jacquard knitwear with a Seventies soul has returned this winter with a vengeance (even though it has never completely gone away). These pieces, usually sweaters and vests, transport us to the time when our parents or grandparents (depending on your age) were young and they looked looks The same as in the past, with shirts open almost to the navel, bell-bottoms or mountain boots (a trend that has also recently returned).

The knitting style name is in honor of Joseph Marie Jacquard, inventor of the mechanical loom in 1801. Mostly, this stitch reproduces motifs such as stars, flowers and geometric figures. In addition, both neutral colours with a warm base and the most striking shades are used. These designs are also popularly known as fretwork or ugly sweaters (not to be confused with the classic Christmas models with reindeer, deer or other traditional Christmas elements)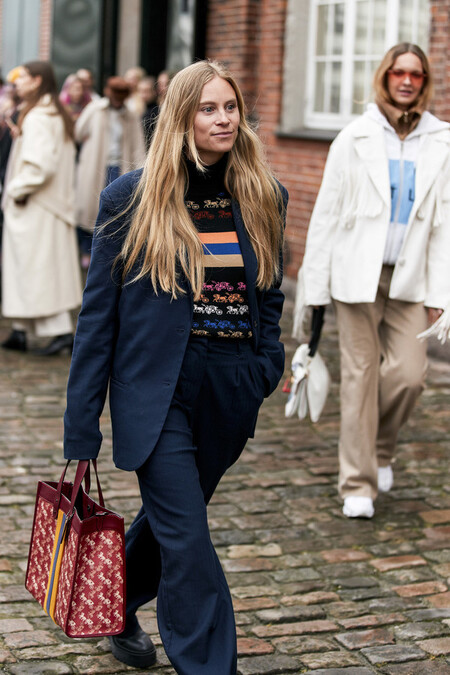 The street style and the trendy girls on Instagram have rescued these clothes that are so comfortable when the cold is on. As we see in these inspiring images, we can wear them with leather effect pants (a must have of 2020), with jeans of different cuts (depending on which type is the most favourable) or even with a pair of tracksuit pants, the star garment of the pandemic and of the 'new normality'. Moreover, we also note that you can wear your tightest jacquard jersey next to a two-piece mono-color suit.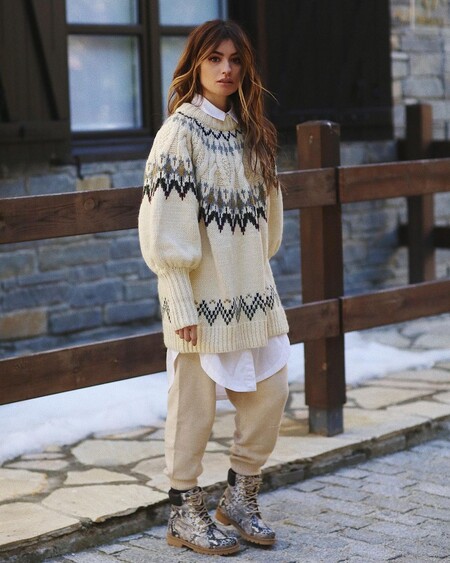 As always when we find a trend that catches our attention, we run to look alternatives low-cost in order to adapt it to our daily life. In this case we are not very original, but Zara, Pull & Bear, Mango and H&M have saved us the ballot in their infinite catalogues. In them we discover sweaters suitable for the most shy ones or designs that are a bit more risky for those who want to wear this style to the extreme.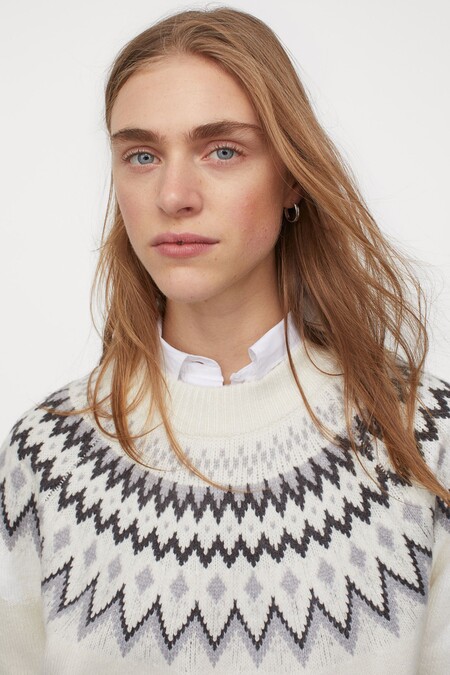 H&amp's jacquard sweater; M. 29.99 euros.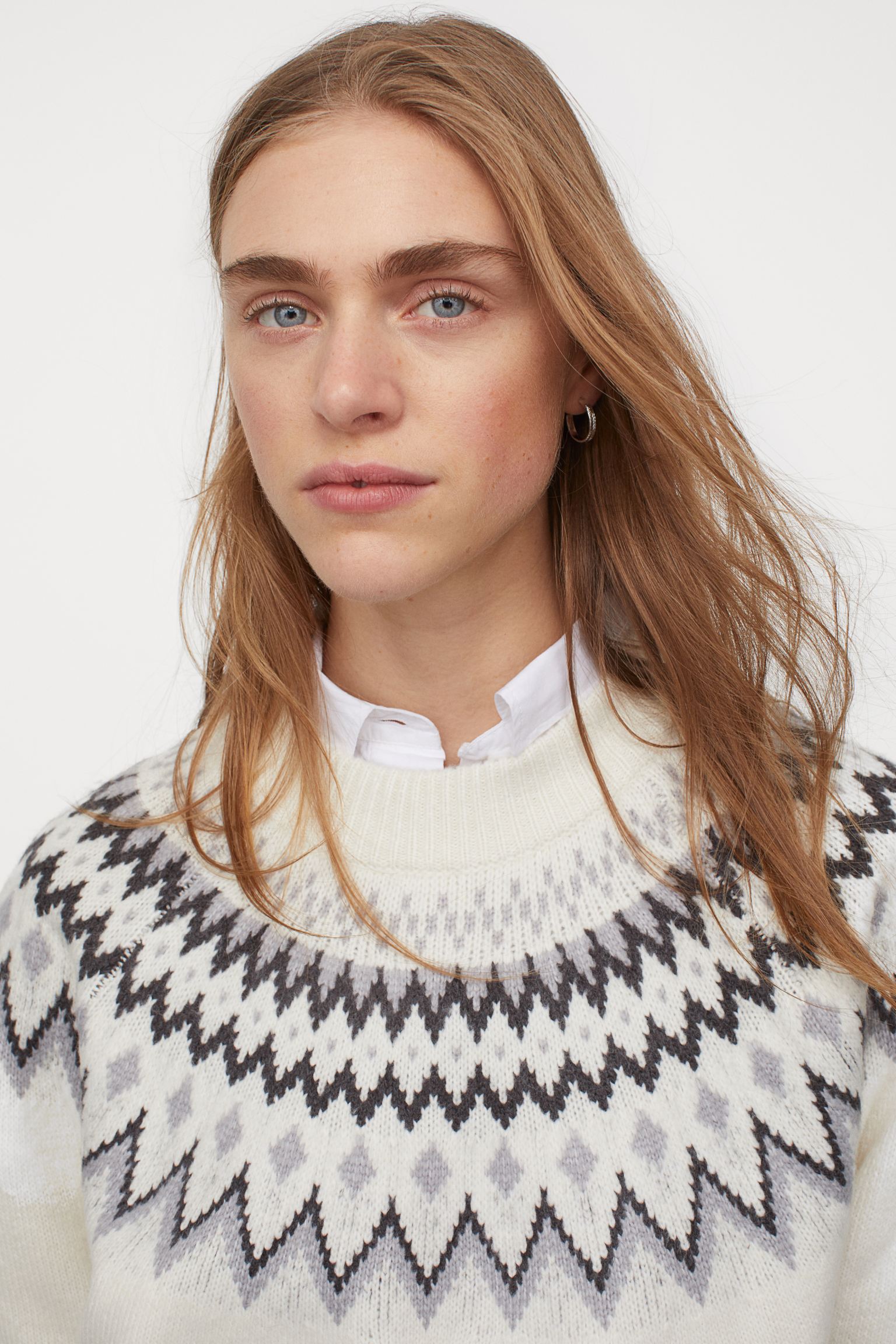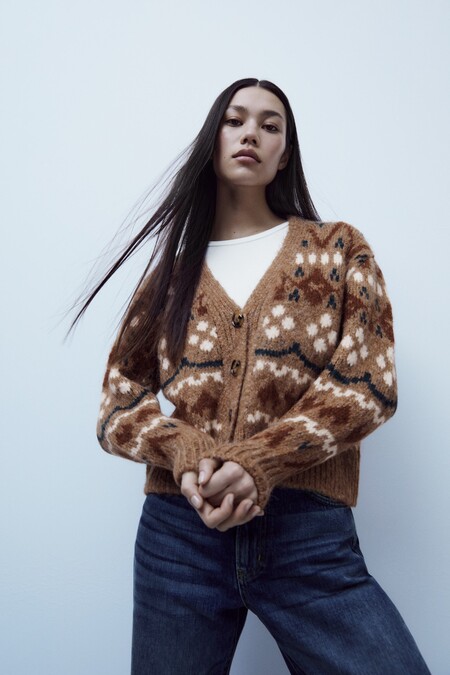 V-neck jacket with long sleeves by Zara. 25.95 euros.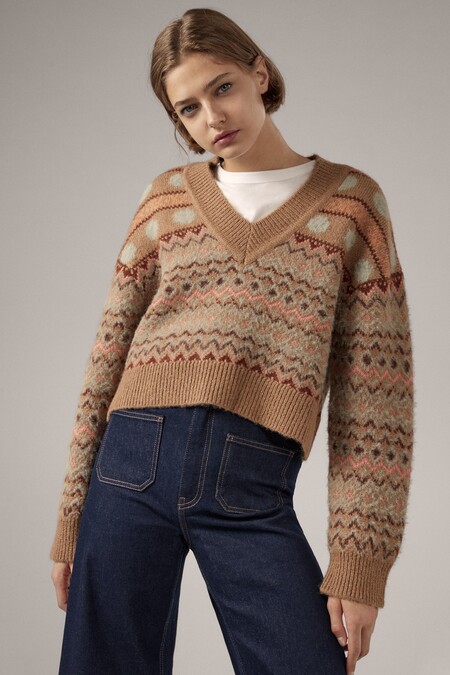 V-neck long-sleeved sweater by Zara. 29.95 euros.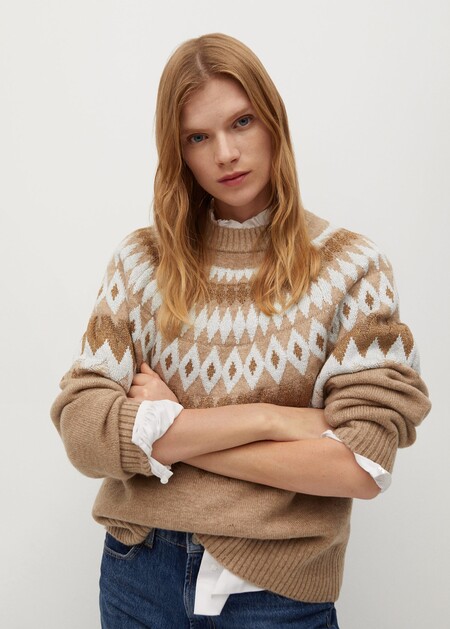 Mango geometric jacquard sweater. 39.99 euros.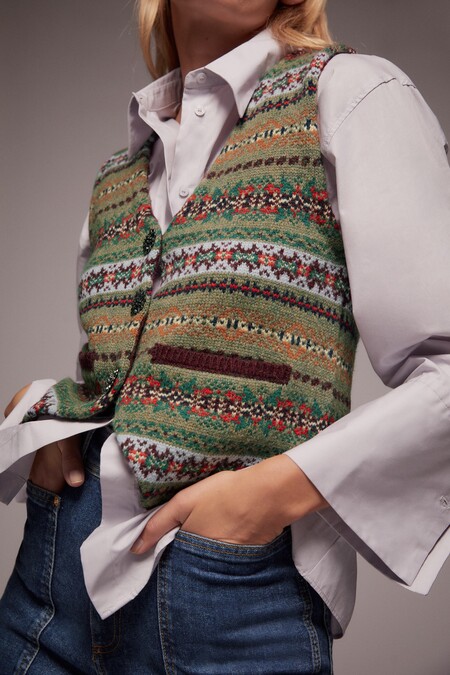 Vest with V-neck and armhole sleeves by Zara. 25.95 euros.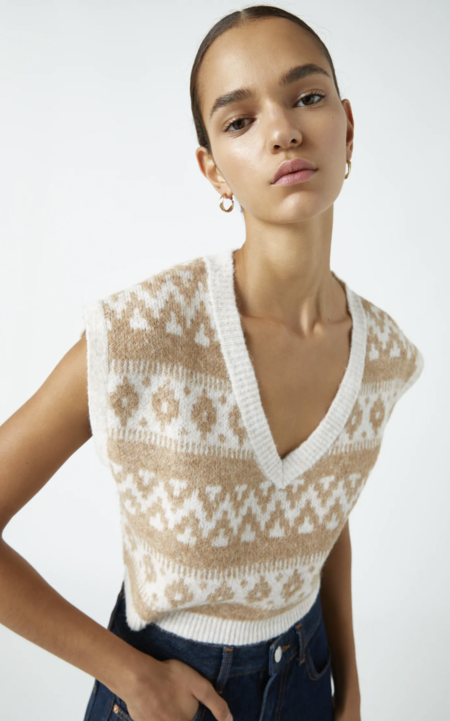 Pull &amp jacquard vest; Bear. 22.99 euros, 18.39 euros.
Note: some of the links published here are from affiliates. However, none of the articles mentioned have been proposed either by the brands or by the shops, their introduction being a unique decision of the team of editors.
Cover photo : @annabelrosendahl
Photos | Zara, H&M, Mango, Pull & Bear, Imaxtree, @madamederose