2020 has been a year to forget on a global level. The pandemic hit us without leaving us much room for manoeuvre and our lives were completely changed. Fortunately, it seems that the new 2021 promises to be better and fashion adopts this positivism through looks colourful. As they say, "in bad weather, a good face", and we translate this popular expression to something like "wear colors to brighten up your days". During the winter months that still lie ahead, coats are the garments we wear most when we are away from home, and even though neutral colors usually win the battle, on street style teaches us that blue (in different shades) is a great bet.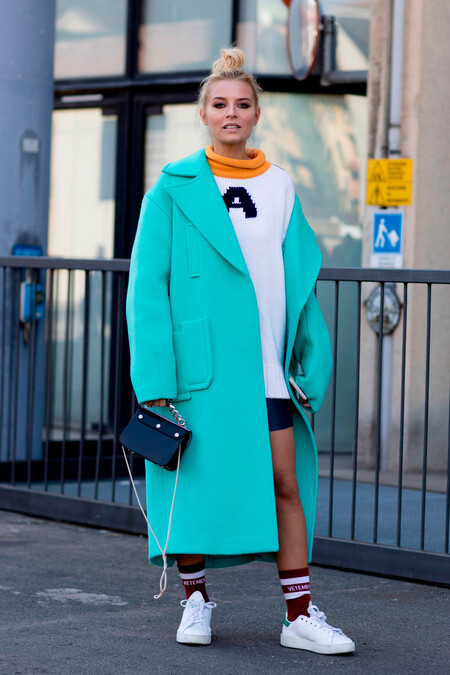 The turquoise tones, halfway between blue and green, are striking, vibrant and provide that touch of extravagance that the most demanding girls ask for. They also offer a lot of versatility, as they can be used to break a total look monochromatic while at the same time fitting other shades such as fuchsia.

The options bathed in baby blue or light blue are interesting alternatives for those who want to bet on blue without fear of failure. This shade seems to be always in fashion and combines great with pastel shades. The light-colored dyed coats allow us to wear it in overall look.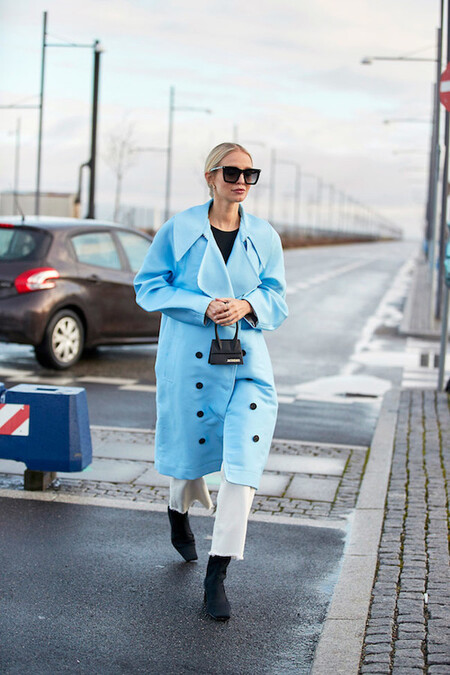 Finally, the color blue royal is a classic among classics. This shade is close to purple and has an intense but elegant point. To combine it, a surefire option is to wear it with a look bicolor in black and white. In this way, the coat will take centre stage.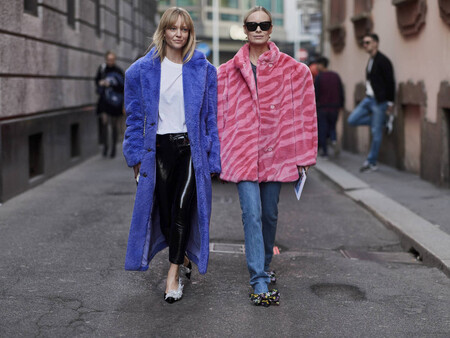 Cover photo | @ninasandbech
Photos | Imaxtree, Instagram