The Venice Film Festival 2020 it's still going on and it's still leaving us lookazos printers. On the fourth day of premieres, The Biennale has released several films, and in each of them we have seen impressive creations in the red carpet.
Red-carpet dresses worthy of comment. The luckiest ones have launched the new collections with beautiful designs, others simpler but not less elegant and the sexiest ones.
Gia Coppola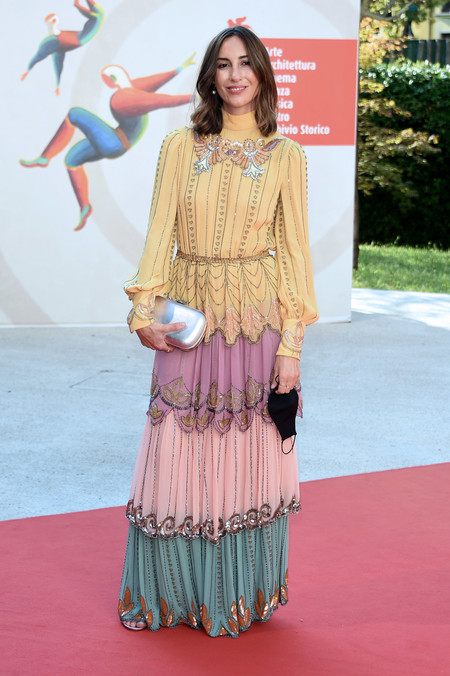 The director Gia Coppola has opted for a wonderful Gucci. A perkins collar and long sleeve dress in different shades ranging from the lightest mustard to the most romantic powder pink, combined with water green and lilac, adorned with golden threads, sequins and rhinestone details. A spectacular dress from the collection Resort 2020.
Maya Hawke
Maya Hawke has opted for a design of mermaid silhouette braces, made of rhinestone netting and decorated with paillettes in the form of golden drops. A design signed by Versace.
Vanessa Kirby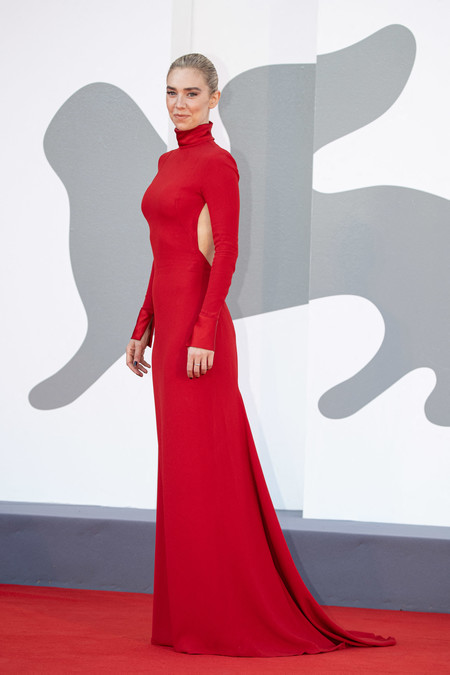 Red has been one of the colors of the night. Vanessa Kirby has opted for a spectacular design, very simple but does not need more. A model of minimalist style, with high neck, back to air and tail signed by Valentino.
Arizona Muse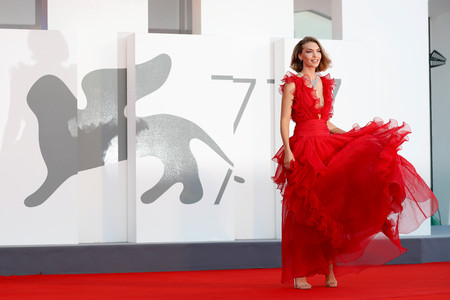 Red has also been the choice of Arizona Muse. The model has worn a beautiful organza dress with a v-neck and a frilly skirt. A creation signed by Alberta Ferretti from the Autumn-Winter 2020/2021 collection
Sofia Resing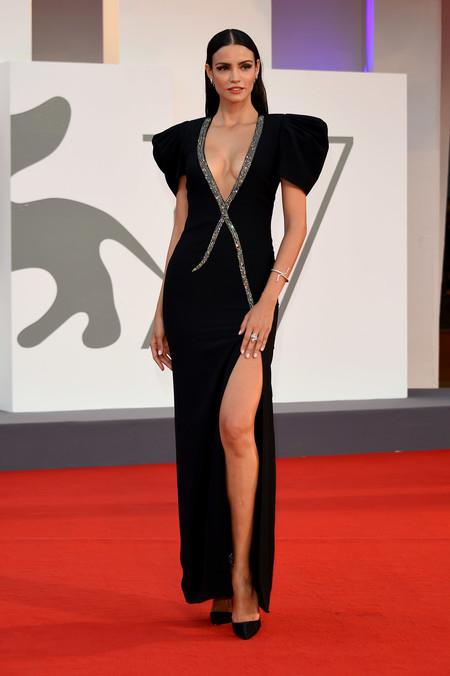 Spectacular has been the choice of Sofia Resing, that has been sheathed in a wonderful black dress with a dizzying neckline, rhinestone details and puffed sleeves of John Richmond.
Frida Aasen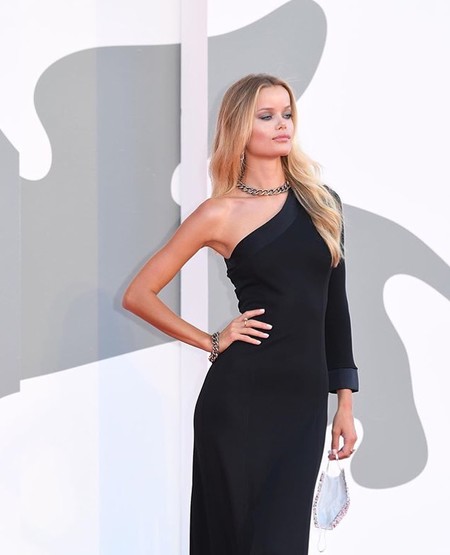 The model has opted for a simple dress but has left us speechless. A mermaid silhouette design, with an asymmetrical neckline and one long sleeve.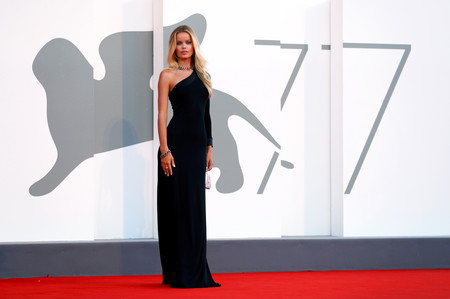 Greta Ferro
The model Greta Ferro has chosen a long dress from paillettes in powder pink with a layer of tulle on top, word of honor neckline with "V" shaped opening detail of Armani Privé de Haute Couture Autumn-Winter 2019/2020.
Gabrielle Caunesil
Gabrielle Caunesil has worn a beautiful mermaid silhouette dress with a powdered leaf print and shiny fabric. A model with a word of honor neckline gathers Giorgio Armani.
Photos | Gtres