Kim Kardashian may like it more or less, but she is a visionary who turns everything she touches (and wears) into success. Her lingerie firm Skims was born with the aim of becoming the solution to all styling "evils (girdles, bra accessories, etc), soon became a leading brand with a very simplistic aesthetic which was an unprecedented success. Now the signatures low-cost are inspired by his most extreme looks where the color nude (aka beige) is the protagonist.

The colour nude is the favourite of the season
Although the color beige caused rejection for many years – especially in underwear – it is now the season's favorite. From cropped Tops, cycling shorts or straight-cut bodies: the simplest garments with straight lines claim their power this 2020.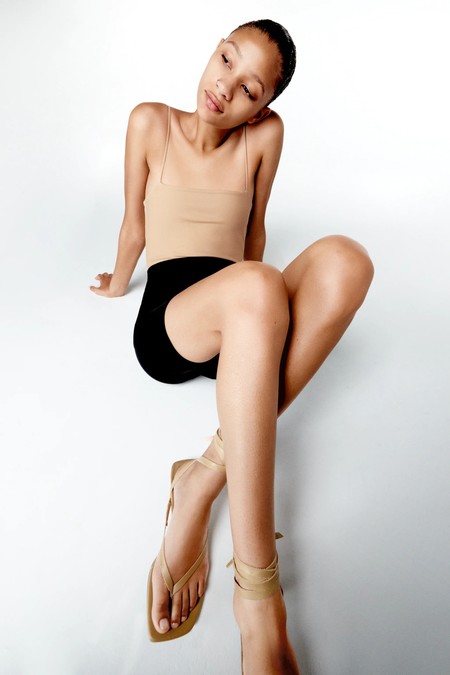 – Body made of a fabric with Zara's polyamide mix, 15.95 euros.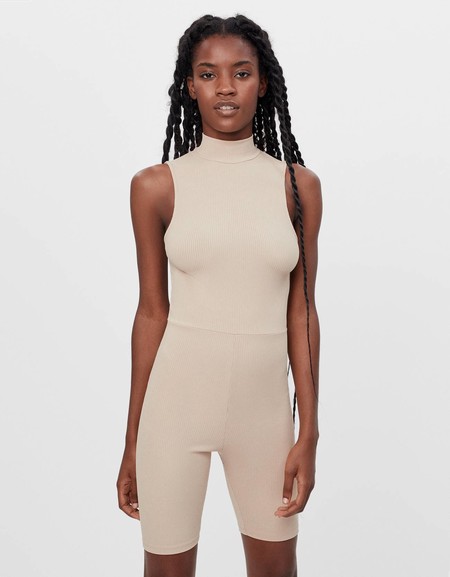 – Bershka halter neck jumpsuit, 15.99 euros.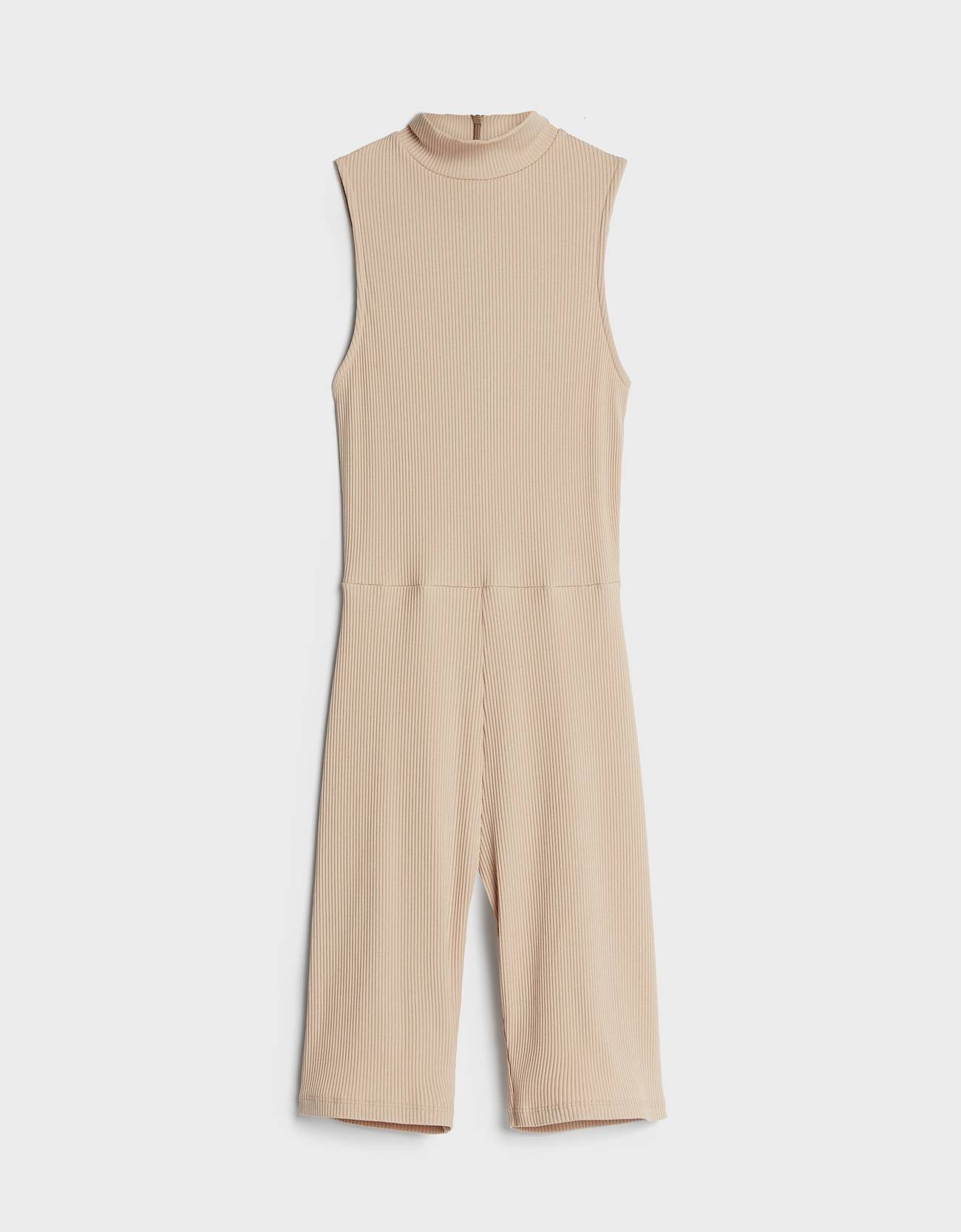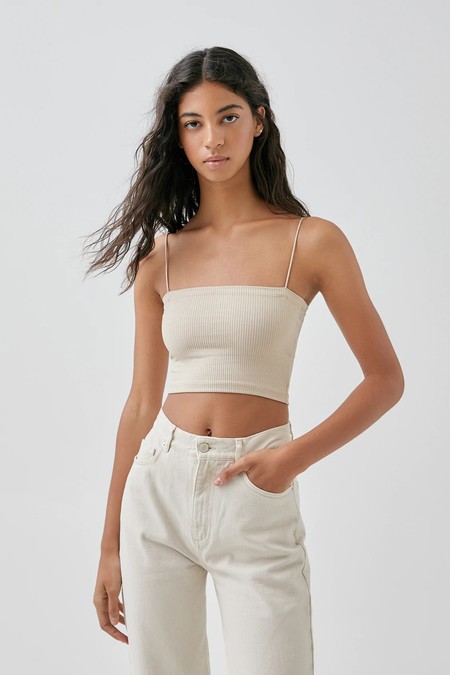 – Pull &amp basic cropped top; Bear, 4.99 euros.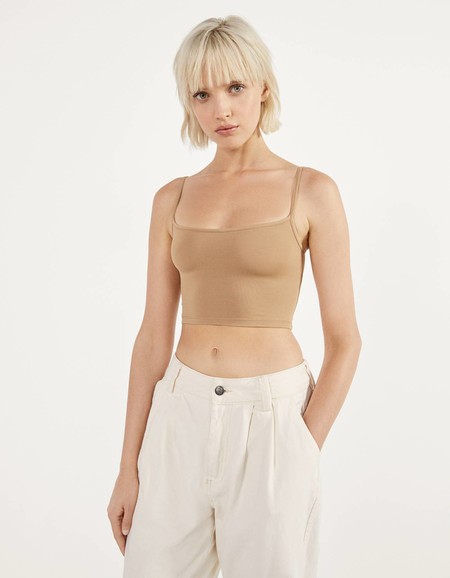 – Bershka's cropped top, 5.99 euros.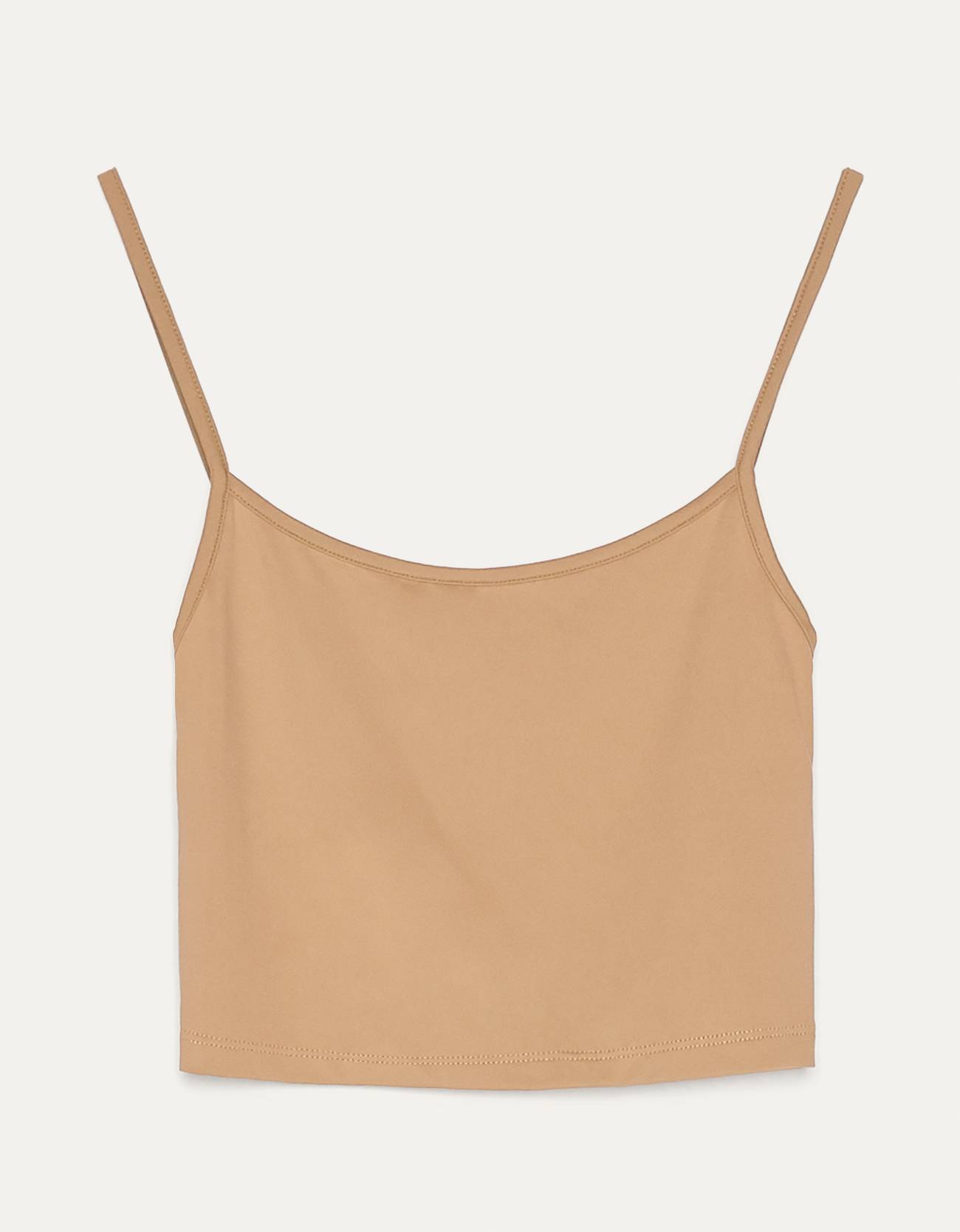 Whether it's a total look format, a basic colour combination or classic fabrics such as denim, this colour proves its versatility. Simplicity, elegance and style: the colour nude/beige is powerful and its presence alone is capable of wearing a complete style.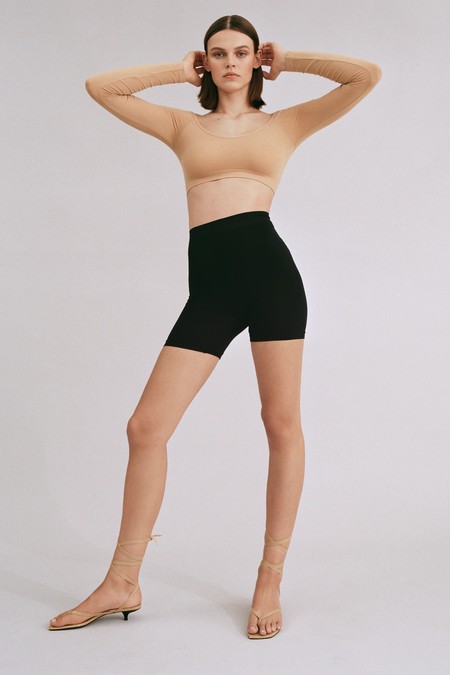 – Short top made of fabric that adapts to the contour of your body by Zara, 15.95 euros.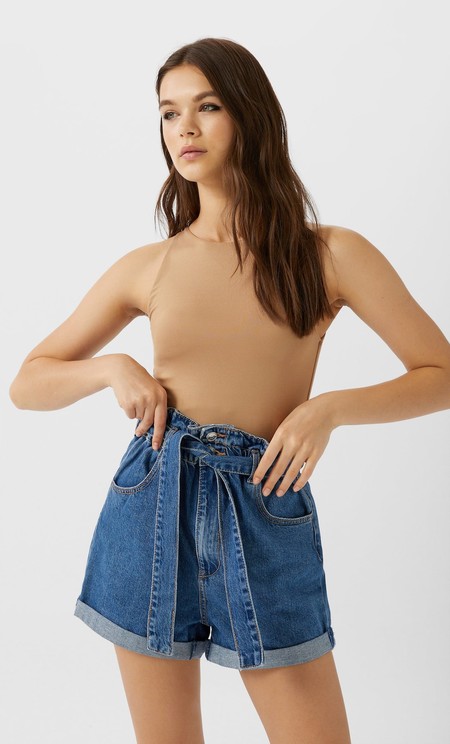 – Stradivarius halter neck body, 12.99 euros.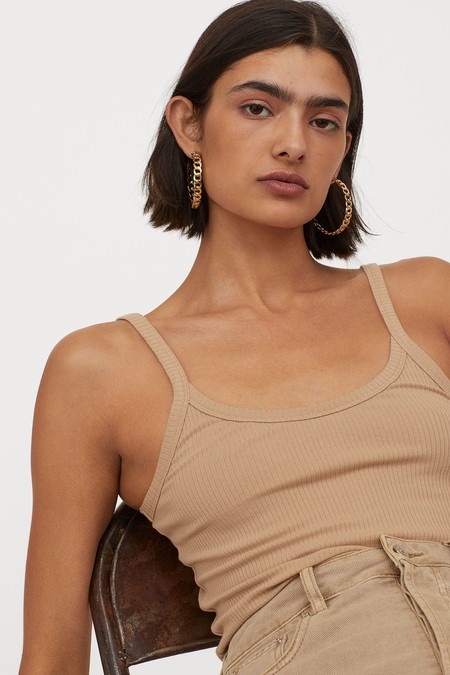 – Top of H&M's gutter braces, 7.99 euros.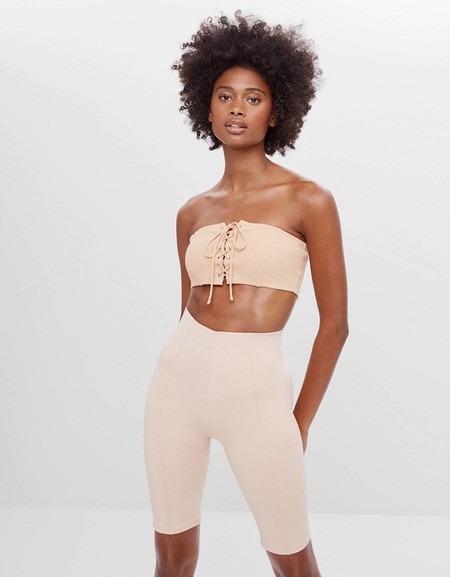 – Bershka neoprene cycling pants, 9.99 euros.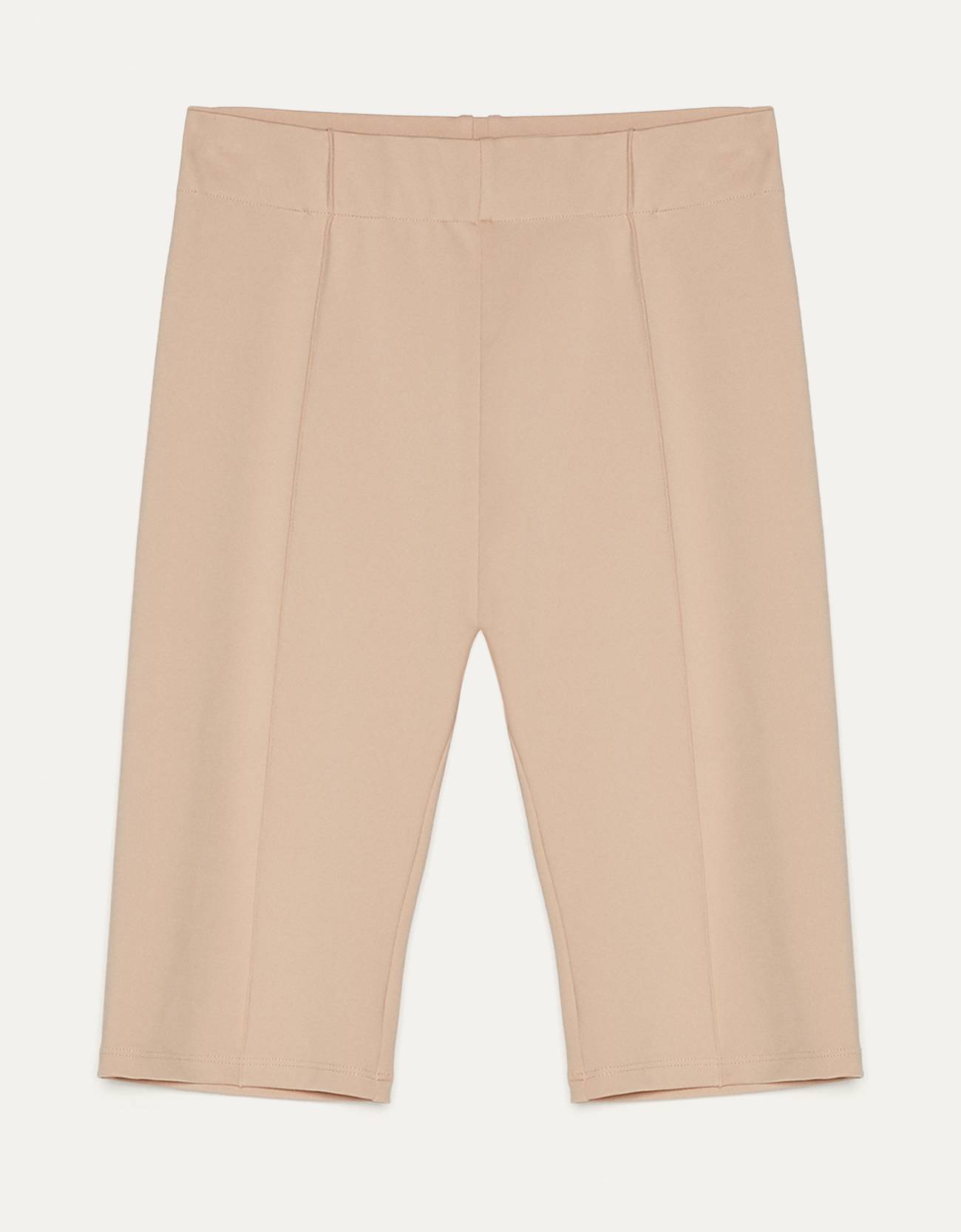 Main Photo : Instagram @kimkardashian
Photos | Zara, Bershka, Stradivarius, Pull & Bear, H&M