The glamour continues on the seventh day of the Venice Film Festival 2020. Tonight, we've been looking at print designs again. The red carpet, captained by Cate Blanchett, also had a Spanish flavour with the presence of Macarena García.
Cate Blanchett has been one more night the protagonist of the red carpet. The actress, who presented the Golden Lion to director Ann HUi, has done it again, dazzled us once more and left us speechless with her impressive choice.

Cate Blanchett
Cate Blanchett has left us speechless with her choice. The actress is wearing a striking creation of powdered pink tulle with gold embroidered flowers. The volume flounce at hip level is striking, and it gives the dress a special touch.
A look which he has completed with a blazer black woman signed by Alexander McQueen from the Spring-Summer 2020 collection. A fabulous style that has been combined with black salons.
Macarena Garcia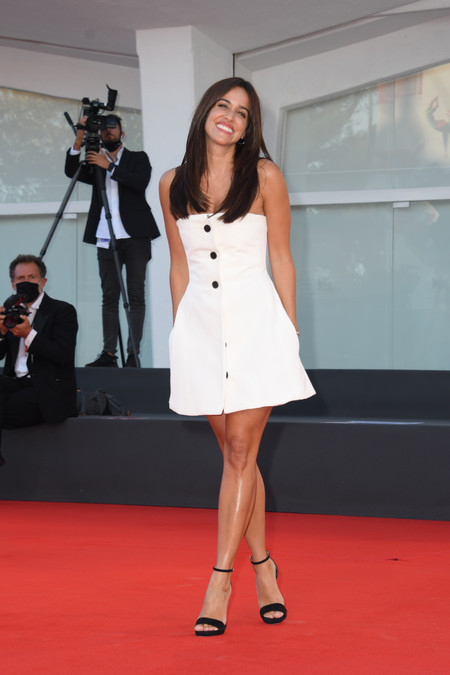 Macarena García, for the presentation of her work The art of coming back, has opted for a outfit very simple, too much so. The actress wore a white mini dress with a Dior word of honor neckline with black buttons and pockets on the skirt. A style that she has combined with black sandals.
Anna Foglietta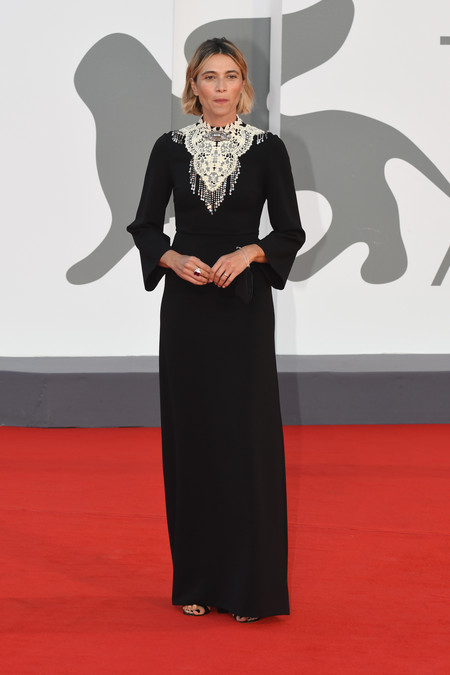 Anna Foglietta has chosen a black and white design. A black Victorian style model with a white lace neckline of Gucci.
Barbara Romer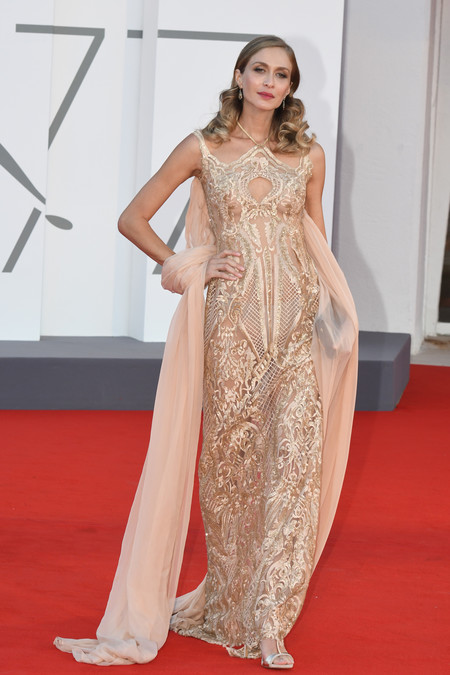 Barbara Romer is encased in a gold lace mermaid silhouette design with a transparent neckline, with a semi-transparent chiffon layer detail coming out of the back.
Naama Preis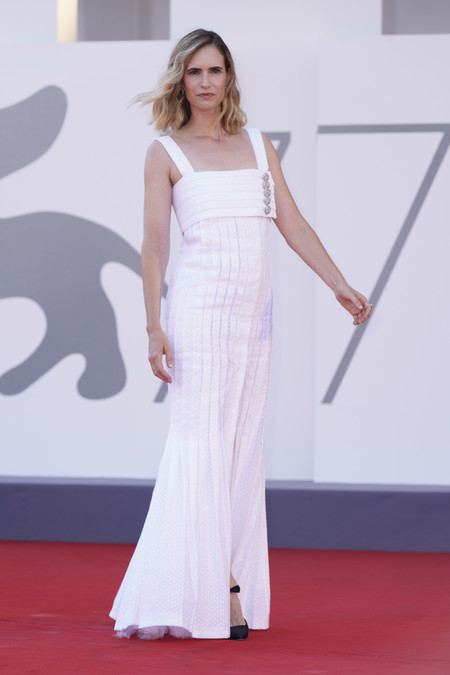 Naama Preis has chosen a beautiful white dress from Chanel. A pleated creation with straps and straight décolleté with jeweled button detail. A model of Haute Couture from the Spring-Summer 2020 collection.
Levante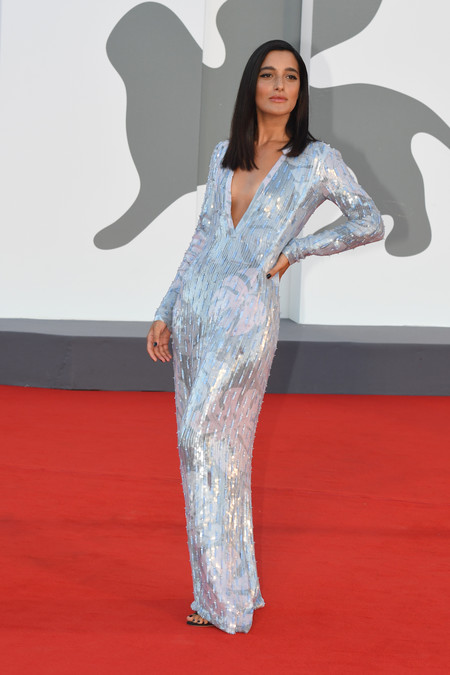 Levante has opted for the glosses. The singer has opted for a tight paillettes in shades of blue and white on a tropical leaf background. A model with long sleeves and a v-neck signed by Giorgio Armani.
Vanessa Kirby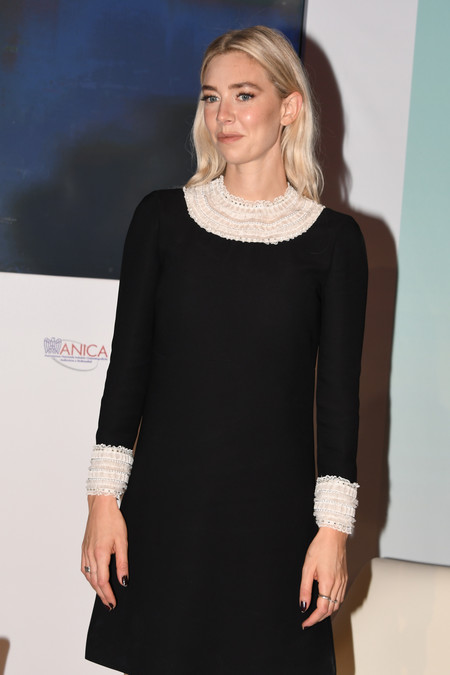 Vanessa Kirby has chosen a look very simple. A black mini dress with white tulle collar and cuffs made of Miu Miu.
Photos | Gtres