A new look by Paula Echevarría has won us over again. Like every summer, the actress knows how to make the most of her outfit and manages to inspire us every day, as with this last one where H&M dress seemed ideal to us.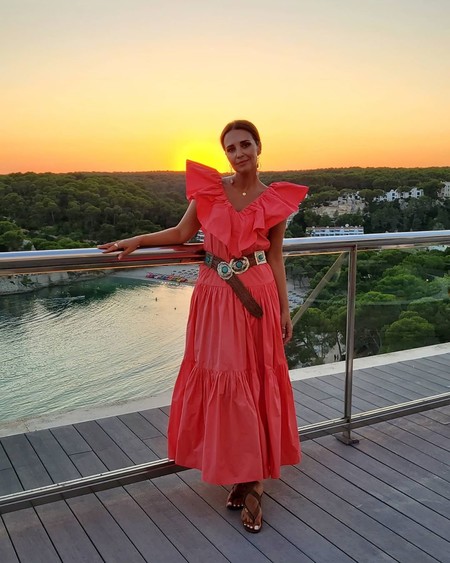 Well, yes, this coral dress from the Swedish chain seems a perfect choice for summer. A voluminous taffeta design, v-neck with ruffles at the front and back, with gathers on the skirt, which has been combined with a brown belt with gold and light blue detailsand some Dior low strap sandals absolutely off-road.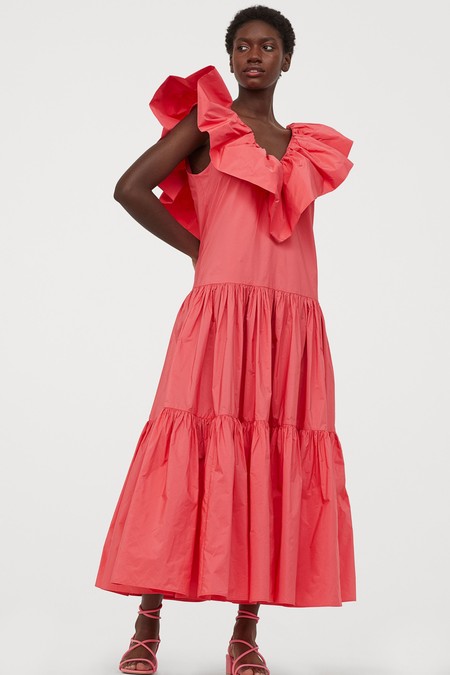 Well, we found this dress at a discounted price of 49.99 euros instead of the initial 69.99 euros, however, at this time, not available onlineso maybe in the store you can have more luck.
What's clear is that this tone, coral, is ideal if you want to enhance your tan, as it enhances it and favours it greatly, so it is an ideal choice for a night out under the stars.
Photos | @pau_eche and H&M