A miniskirt with ruffles and polka dots has gone viral on the internet, y Zara is to blame. The Spanish firm has triumphed again, sweeping through RRSS and in the street style with the result. White with black print, this design is versatile, elegant, fun and perfect for adapt to all styles and situations. Despite its fame, this design (fortunately for many) is still available on the web… with the intention that we continue to fall into temptation.

A design that sweeps through RRSS
With a black body to contrast, here is the favorite formula to wear this model. Whether in the form of a top, T-shirt, blouse or body This color is perfect to continue with this classic and elegant color combination that lasts over the years.
Although one thing is clear, the white shirt is the star to achieve a sexy look with very (very) little.
Do you want it? You got it.
Luckily for many this design is still available on the web. With a price of 39.95 euros, this miniskirt could become the saviour of all summer 2020 looks.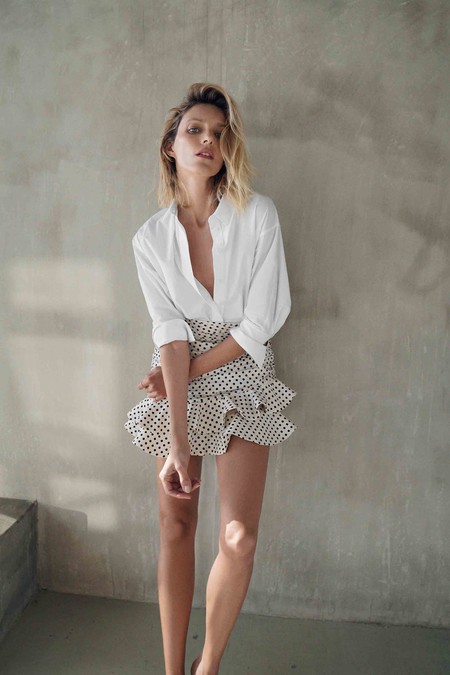 Main Photo : Instagram @jazy_g
Photos | Zara, Instagram @celiafroman, @mariasegarr, @rocio0sorno, @ariadnanf