The shirt is a garment that triumphs by day, by night, in summer and in winter. The The key is to adapt the design (and the fabric) to the season. Emily Ratajkowski and Bella Hadid don't hesitate to wear this garment on summer days, but they do it in the opposite way, betting on totally different versions. While the first one is once again the best attraction of their firm with a printed versionIn this case, the model chooses an eye-catching option in yellow and short sleeve.

No fear of mixing prints
Over the years, street style has shown us more than that: the only normal thing about the fashion world is that there are no rules. A style can be dressed with different prints – and in totally different colors – and Bella Hadid proves it. With a short-sleeved checkered shirt on the front, her flared trousers with Etro cashmere print create a striking contrast. Opened up like a jacket, the shirt reveals a yellow tank top with pink details.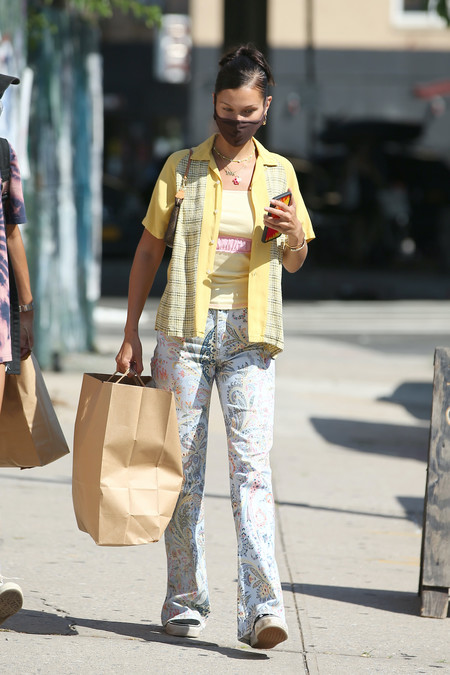 Creating contrast with the colors
We know that Emily Ratajkowski is the best ambassador for her own firm, Inamorata, and she has been demonstrating this over the months. With a tulle shirt with a bold print in the shape of a female body and seventies airs, the actress/model/businesswoman did not hesitate to combine it with simple low-rise cargo pants and the sneakers Nike x Travis Scott Air Max 270 "Cactus Trails".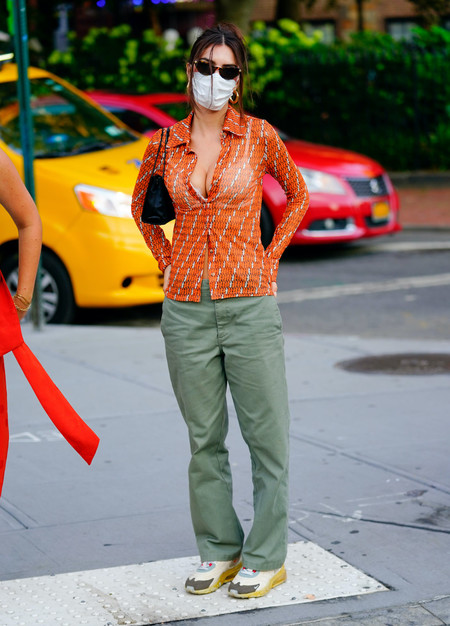 In this way, both models remind us that shirts are a backdrop to our wardrobes, ready to be worn any day of the year.
Photos | Gtres