The countdown to deconfinement begins and I'm sure you've all made the change of wardrobe. We enter the house in winter and leave almost in summer, it is the season of half time in which the jacket and bermuda suit or short pants is going to become an ally to go to work or to have a drink with friends, it all depends on how you combine it.
The two most classic pieces have been reinvented to look like 24 hours a day. Now shorts will reign in the street style and we'll feel like Julia Roberts in Pretty Woman.
How to combine it?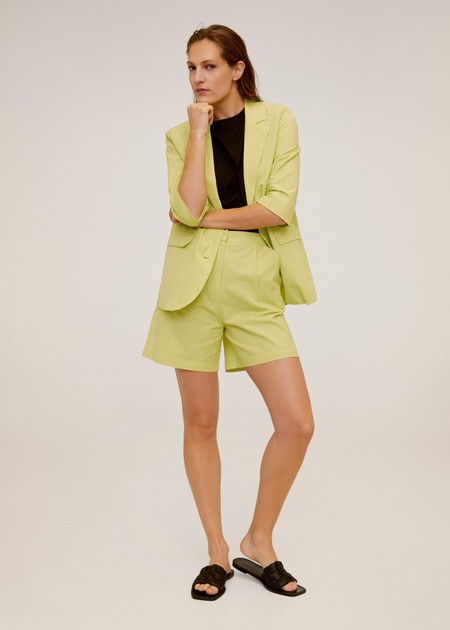 The jacket suit is already everyone's favorite, not just instagramers, fashionistas and stylists, but all of them. One day when you don't know what to wear, the suit comes to the rescue. And in the Spring-Summer season Shorts option is a good fit, more comfortable and less hot, accompanied by the jacket, the perfect garment for the cooler moments such as mornings or the strong air conditioning of offices and shops.
Suit with shorts in a flattering and youthful neon green, perfect to get out of the usual shades and in a fabric that combines linen and cotton fresher. A two-piece Mango. The price of the short is from 25.99 euro and that of the blazer is from 59.99 euros.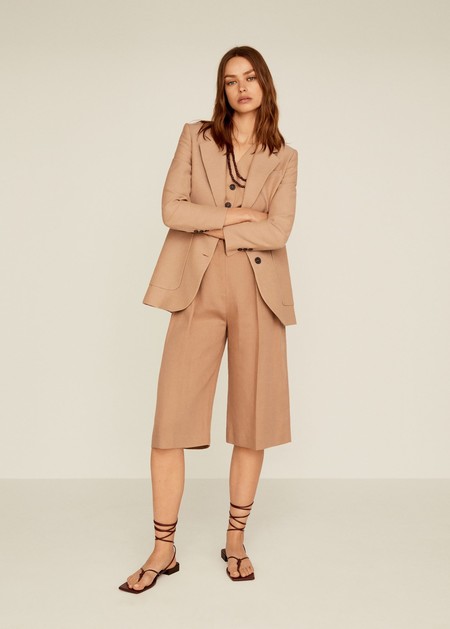 A short-sleeved shirt, a top cropped or a tank top are three pieces that match perfectly with the two-piece. If you want a more informal touch, the basic cotton t-shirt is perfect for the occasion. If you prefer a look more sophisticated a top lingerie or short-sleeved shirts in romantic style are a real hit.
Classic camel colored linen suit made up of a jacket 69.99 euro and Bermuda 39.99 euro below the knee of Mango.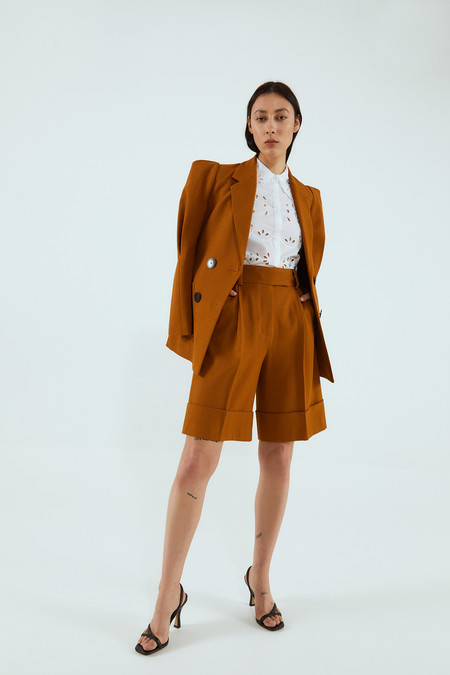 The same goes for shoes. If you bet on salons or heeled sandals on outfit is more formal and sophisticated, but if you prefer to wear a casual look, flat sandals or spades and sneakers are the most comfortable options.
Very sophisticated suit in tile color formed by blazer with shoulder detail 48,95 euro and bass shorts 25,15 euro returned from Sphere.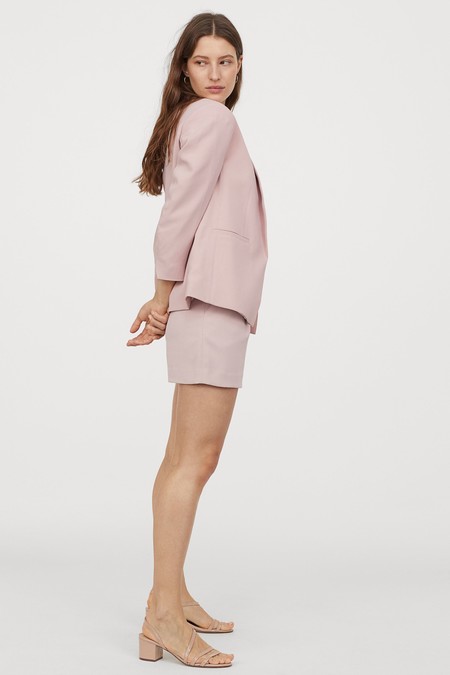 Powder pink suit consisting of buttonless blazer and high-waisted shorts. A two-piece H&M. The price of the blazer is from 29.99 euro and that of the short with belt is from 29.99 euros.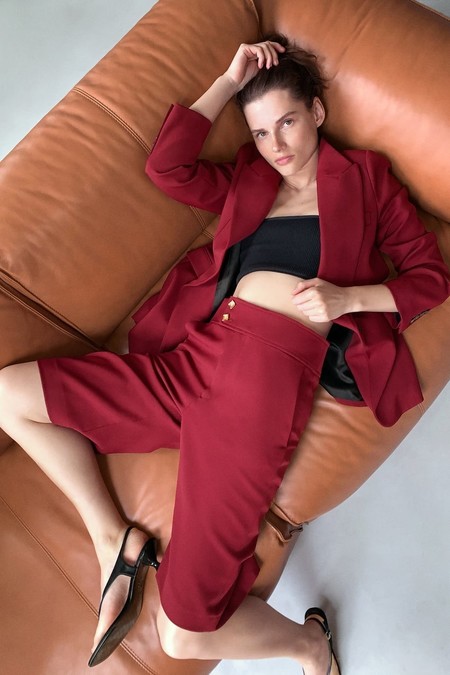 Sophisticated maroon long bermuda suit with gold button detail 39,95 euro and long jacket with maxi flaps 69.95 euros. An elegant two-piece Zara.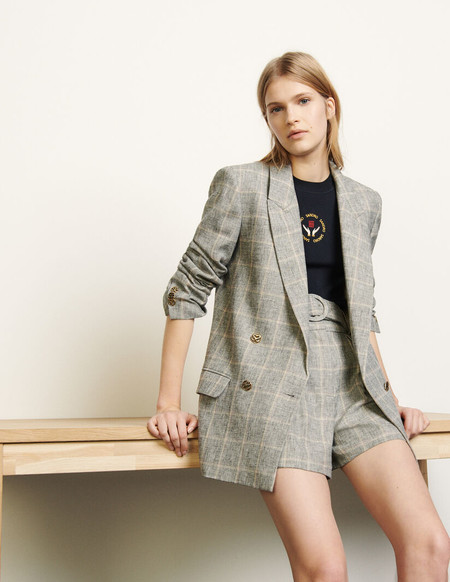 Classic style suit made up of blazer and checkered shorts. A perfect two-piece to return to the Sandro. The price of the blazer is from 345 euros and that of the shorts is from 175 euros.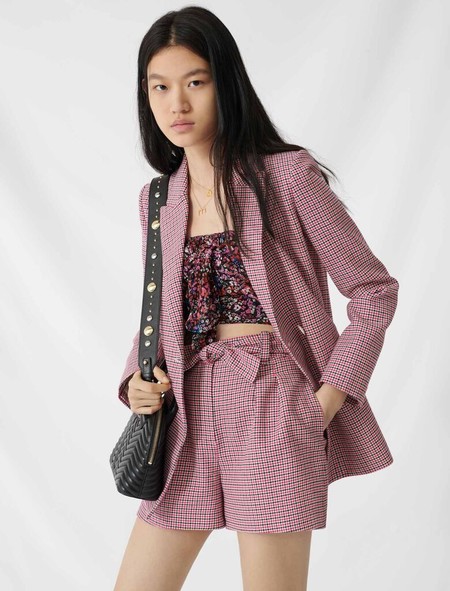 Red and black checkered print suit in Maje. The price of the jacket is 295 euros and that of the shorts with loop is from 175 euros.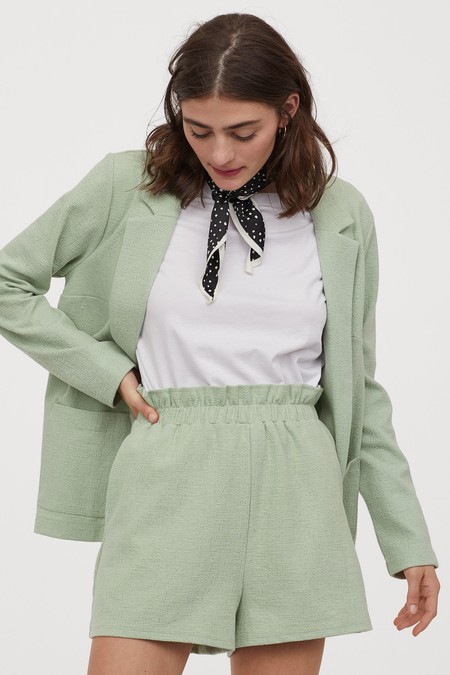 Water green suit of fine fabric formed by jacket 39.99 euro and puckered waist shorts 29.99 euros. A two-piece H&M.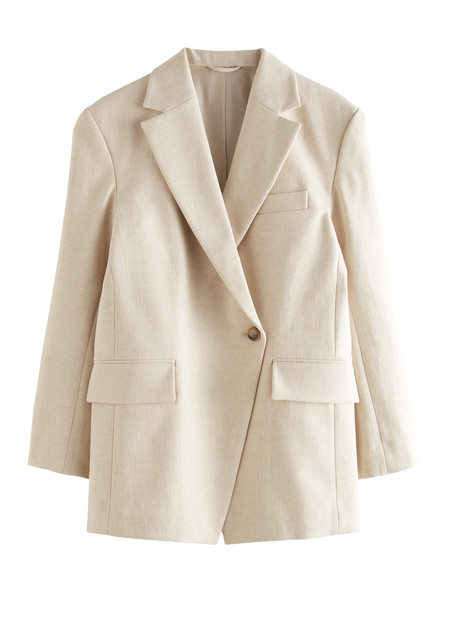 Ice-colored suit with one-button crossover jacket 129 euros and high-waisted shorts very easy to combine 69 euros. A suit of & Other Stories.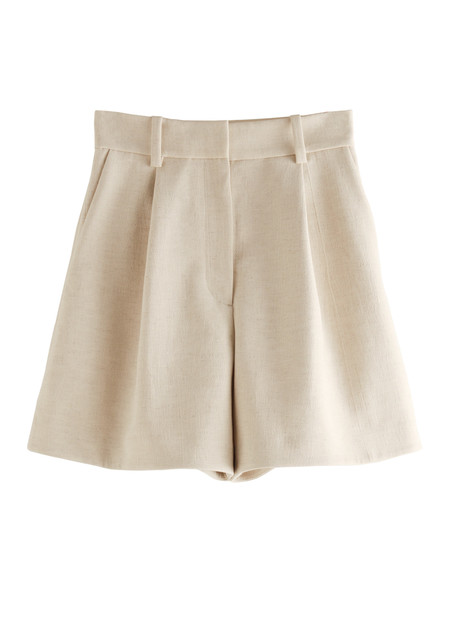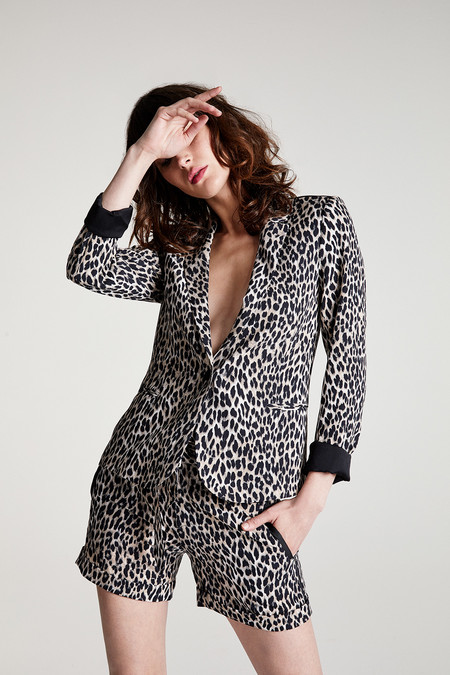 Leopard print suit of Ikks. A very bold two-piece. The price of the blazer is from EUR 195 and that of the shorts is from 115 euros.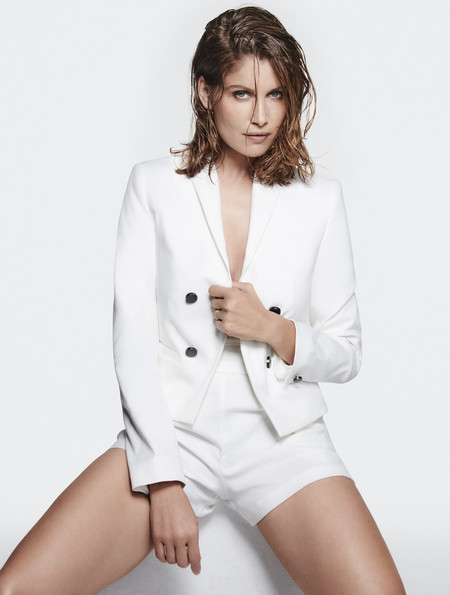 White suit made up of a short jacket with black buttons, priced at 225 euros y shorts cotton linen 115 euros from Ikks.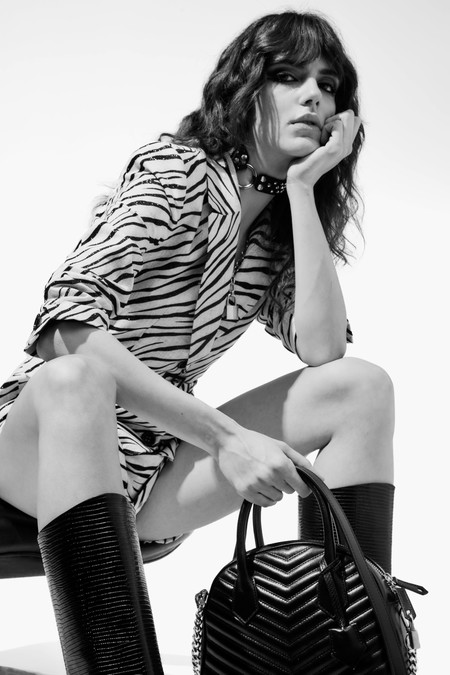 Bold animal print suit, zebra print in black and white, made in linen and with details of gloss Kooples. The price of the blazer is 365 euros and that of the shorts is from 178 euros.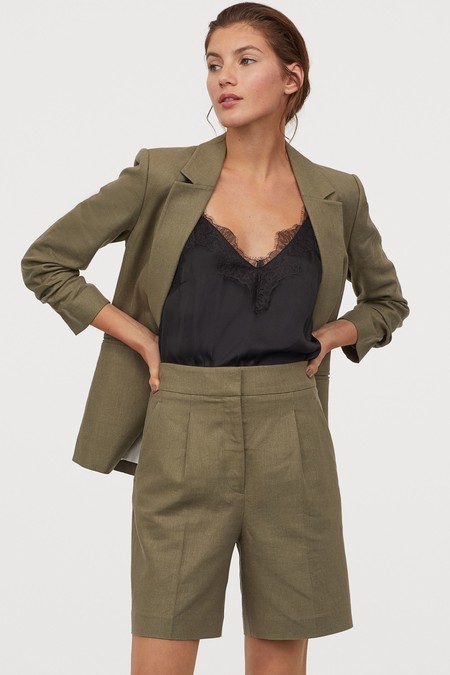 Classic green suit made up of blazer 39.99 euro and long shorts of 29.99 euro high-waisted H&M.