Most of Fashion Weeks The international networks have already been reorganized to adapt to the new normality, with digital formats and virtual platforms. But the Madrid Fashion Week had not been pronounced. Until now, because the organization has just announced the change in the calendar: there will be MBFWM in 2020 and it will be a hybrid and online.
Mercedes Benz Fashion Week Madrid has published in Instagram the official dates of the Madrid fashion calendar. It will take place 10-13 September 2020 at IFEMA and will do so in compliance with all safety regulations, from limited seating to ensure social distancing to the use of masks which we are sure we will also see parading on the catwalk.
This very particular edition of Madrid's Fashion Week will arrive in a hybrid format. Because although many shows will be held in person, other firms have decided to take note of what is happening in other major fashion capitals and will be converted to the onlinewith virtual presentations that will become part of the official MBFWM 2020 calendar.
While it is true that Milan, London and Paris have opted for a celebration entirely online of their parades, these catwalks are dated for July, when the pandemic is still recent. However, the Madrid organisation has decided to move its dates from the now traditional month of July to September, where it is hoped that the new normality will be more internalised and the calendar does not coincide with that of others fashion shows international.
"Now, more than ever, Spanish fashion needs to reactivate business generation and put its creativity and talent to good use. That is why we are working on a hybrid catwalk format for the next edition of Mercedes-Benz Fashion Week Madrid, its great showcase, which will help generate visibility and business for this industry in the new context". -Nuria de Miguel, director of the catwalk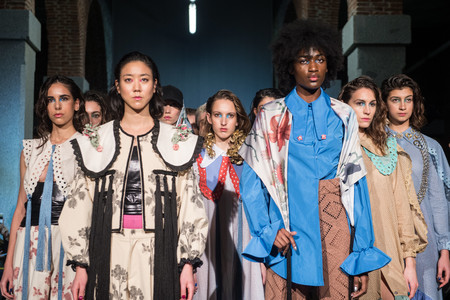 It's not the only Spanish fashion party coming back in September. From MOMAD (Madrid Fashion Fair) also announced its edition during the 18th, 19th and 20th of the same month "in order to promote digital trade relations that facilitate the development and relations between exhibitors and buyers.
Photos | Gtres.