Their Majesties the King and Queen have resumed their official travel schedule. Thus, once the state of alarm and the limitation of moving around the territory are over, Don Felipe and Doña Letizia have started their tour of the different Autonomous Communities with the intention of thanking the citizens for their work and helping to relaunch and boost the economy, starting with the Canaries.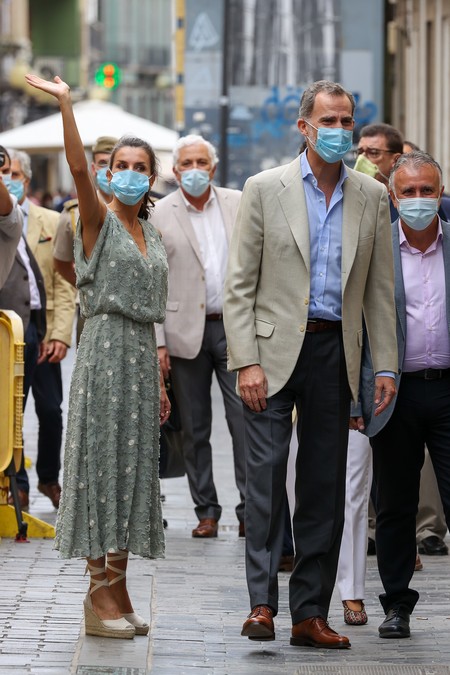 Thus, during the visit to the island, the King and Queen have visited, for example, the Pérez Galdós House-Museum in Las Palmas de Gran Canaria and have had a real crowd-pleaser on this first outing outside Madrid.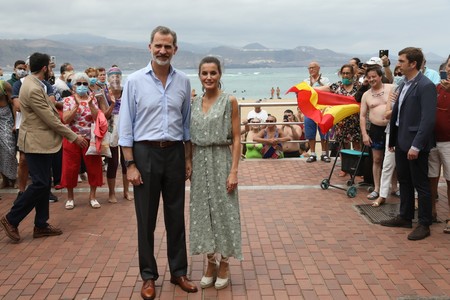 On this occasion, Queen Letizia has pleasantly surprised us by choosing a look low cost, with a midi dress with a v-neck and wide armhole sleeves, elastic waistband and contrasting combination fabric in a water green shade with white polka-dot details of Zara that we found online with a price of 49,95 euro 25.99 euros, although it's totally sold out right now.
He has combined it with the beige wedge espadrilles of MacarenaShoes that they're the kind of people that hit with absolutely everything.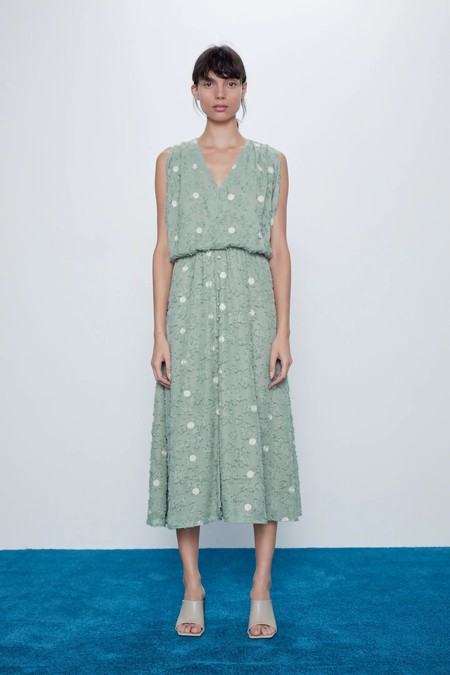 Undoubtedly, a great bet that we love and we only hope that, although we can not find it on the web, in the stores could be some model that we can take home, because it is ideal.
Photos | Gtres