Mickey Mouse doesn't go out of style and we see that every season with hundreds of clothing collections where he is the protagonist. Since its beginnings, the most famous (and adorable) mouse in the world has accompanied us at all times and now, thanks to Pull & Bearpromises to become your best roommate. In the form of funny cotton t-shirtsThe Spanish firm presents this new collection that promises to leave no one indifferent.
Type cropped topwith graffiti or in size oversizeAll the options are good if Mickey or Minnie are the protagonists. Playing with a striking and stylish colour range, these proposals promise to break many hearts.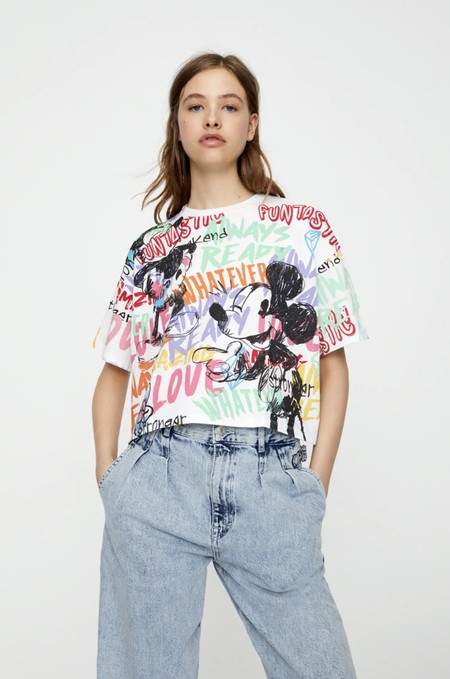 – Mickey Mouse graffiti T-shirt, 15.99 euros.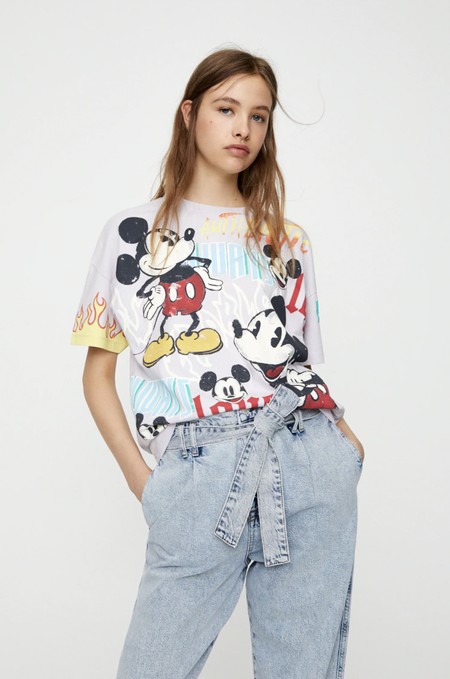 – Mickey Mouse lilac T-shirt, 15,99 euros.
One of the favorite versions of this new collection features a Minnie dressed in a Hawaiian style over a colorful tie-dye print that gives it a cool hippie look.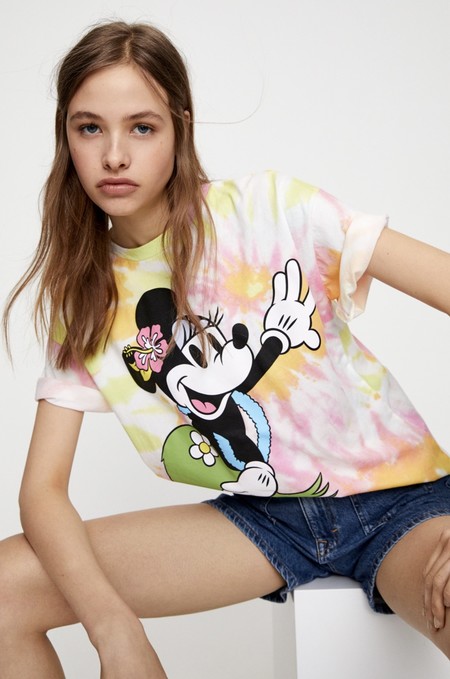 – Minnie Mouse tie-dye T-shirt, 15.99 euros.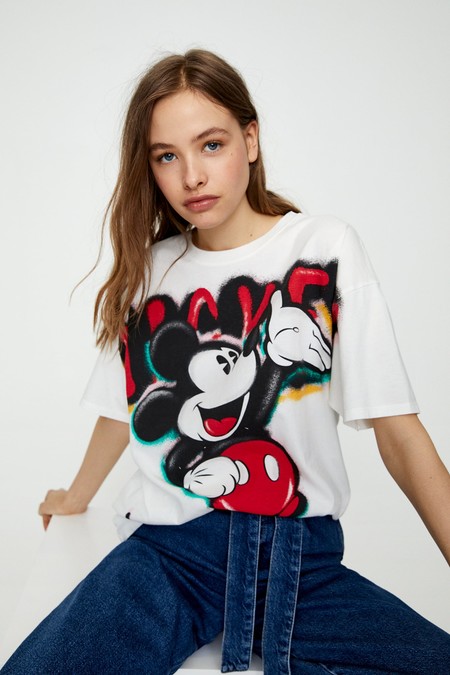 – White Mickey Mouse graffiti T-shirt, 14.99 euros.
In addition, the Spanish firm wants to move away from "the usual" and presents a version of the most springtime where a bouquet of flowers form the face of this mythical Disney character.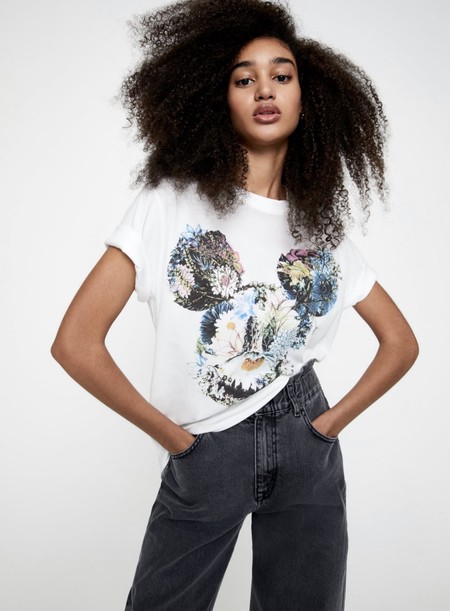 – Mickey Mouse Flowers T-shirt, 12,99 euros.
Photos | Pull & Bear