The "new normal" has begun to coincide with the (official) start of summer. Although this 2020 is being weird and strange – there's no doubt about it – fashion brands are not stopping their frenetic pace of launching new collections with the aim of conquering us. Mango bets on tropical printing, providing blouses with different styles this print so cool. In a wide range of coloursThese proposals promise to give a radical change to our summer styles.

Models to add an original touch to summer looks
Following the trends of the moment (i.e. full-blown designs where puffed sleeves take full control), the Spanish firm launches shirts and blouses that come in a fun tropical print. Far from seeming all the same, the cut of each design as well as the shades make each of these proposals unique.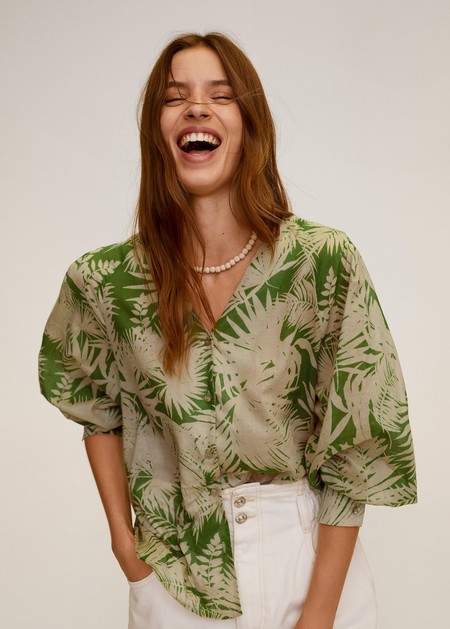 – Tropical print blouse with 3/4 sleeve, 39.99 euros.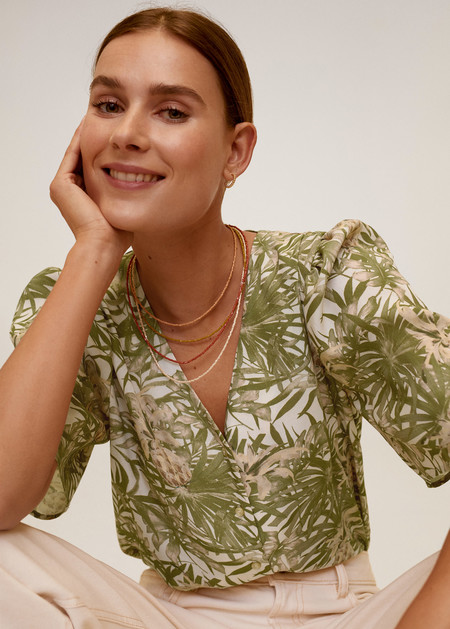 – Tropical print blouse with short sleeves, 25.99 euro 19.99 euros.
Oversize, cropped top or straight cut, these models are capable of transforming an entire look with their mere presence. Whether in jeans, Bermuda shorts or steaming skirts, these proposals promise to add fun to the wardrobe, becoming the center of attention.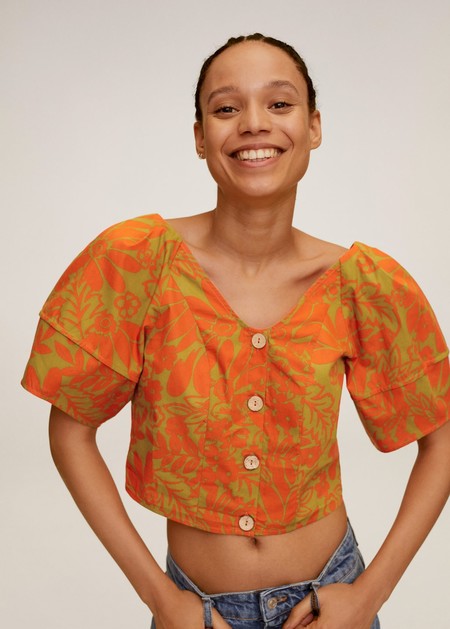 – In shades of orange and green, 25.99 euros.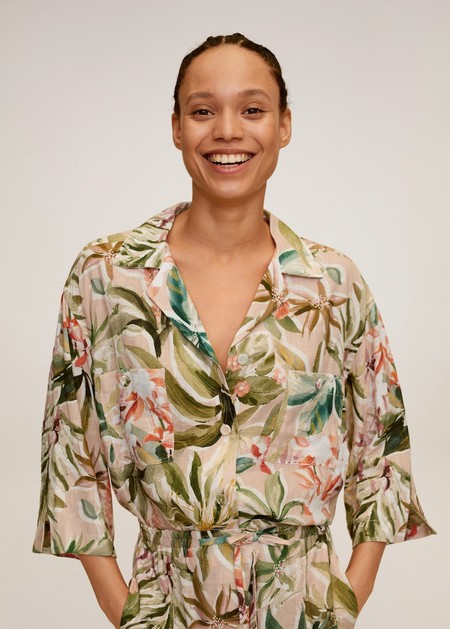 – Oversized printed shirt, 39.99 euro 29.99 euros.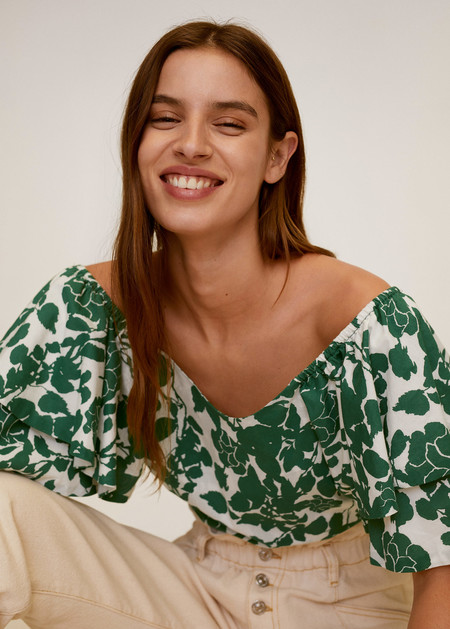 – Blouse off-shoulder with frills on the sleeves, 25.99 euros.
Photos | Mango