Sienna Miller has style even to walk her dog. Literally speaking, because that dress she's chosen for the dog walk is the most cutting-edge mix of trends we've ever seen. From her print tie-dye that is so successful among the it girls to its satin fabric and design slip. Especially if we combine it like she did, in the most millennial.

Sienna Miller has chosen this design midi with fluid and slightly adjusted fall in the hip area, faded pink print formatted tie-dye and a draped, sagging neckline. The dress is signed by Réalisation and is still on sale for around 230 euros on the brand's website.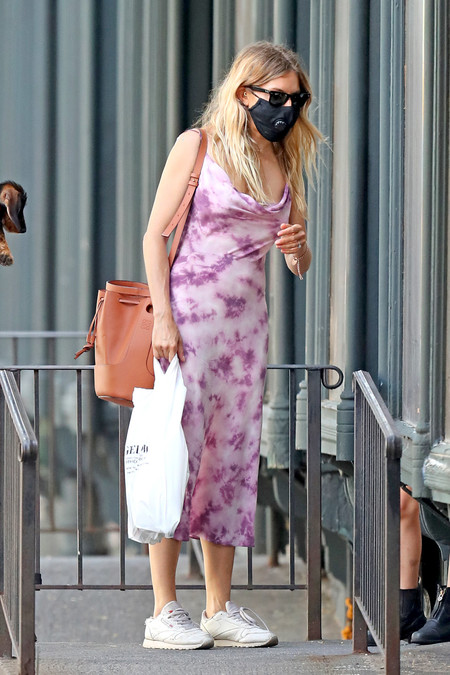 To make it more modern and off-road, the celebrity British has combined the dress with white leather Reebok Classic sneakers (89.95 euros), a proposal that combines with everything in the wardrobe and updates any dress. And that's because wear dresses with sneakers is one of the most repeated bets of the summer and the best way to use more guest dresses.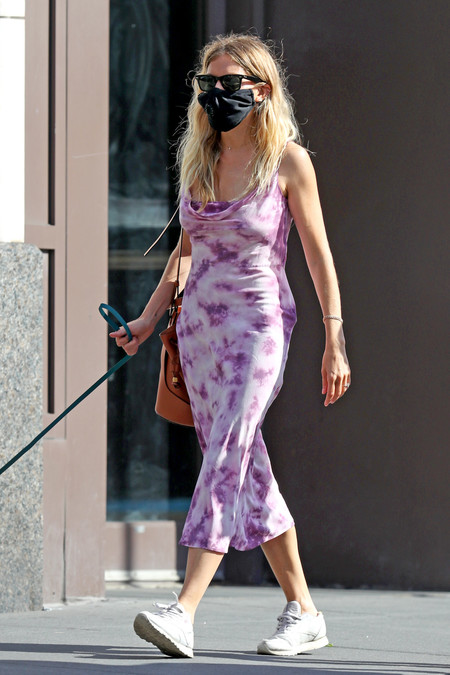 Sienna Miller has added the minimal and most effective accessories: the Rayban Original Wayfarer sunglasses and the leather Balloon bag by LoeweThe design of the chocolate oversize of 2,650 euros ideal for carrying everything with you at all times. Of course, your mask is not missing to comply with the regulations without losing your style.
Photos | Gtres.
Topics
Famous Fashion
Street style