In the world of fashion there are many basic garmentscomfortable and versatile. Although the list could go on forever, the truth is that if we start to narrow it down to summer designs we can reduce it by half. Among all the proposals we find t-shirt dresses that help us to gain style with very little. Either with sneakersThe fashion girls show us different ways to combine this garment and make it unique.

Adding a corset to break it all up
Kylie Jenner has it right: whether it's with a t-shirt. oversize as a dress or a short cotton dress, this one goes perfectly with a corset. Both garments match perfectly and this accessory is now part of one of the most loved trends for this Spring-Summer 2021.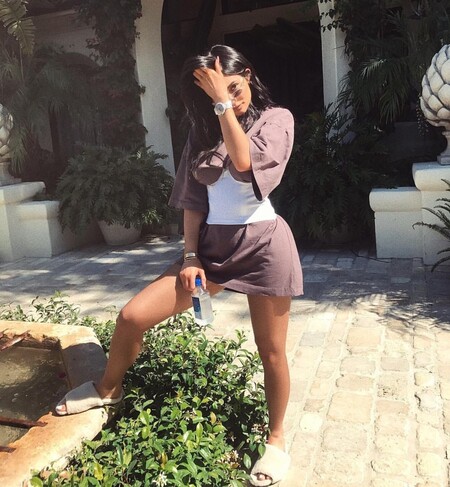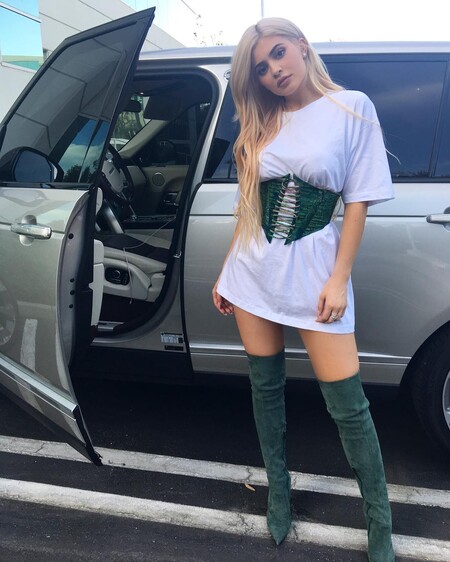 With a rugged shoe
Rough footwear marked a before and after a couple of seasons ago, although it is still triumphing in the fashion world. The sneakers with thick soles are trend-setting and become a great companion for this type of dress.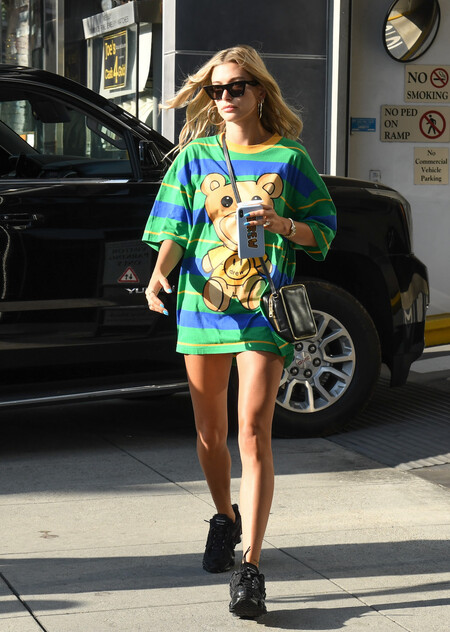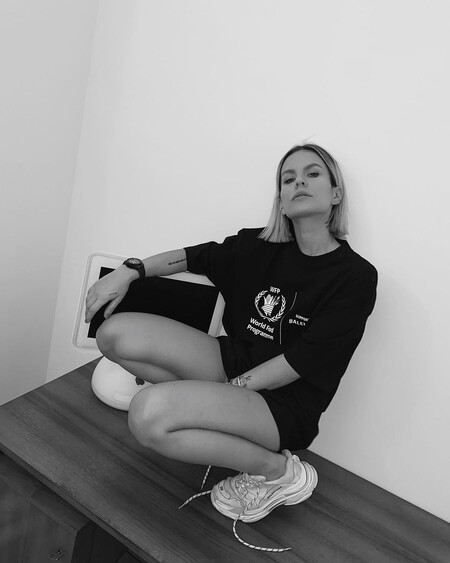 The belt will help to mark the figure
If wearing a corset just isn't for you, try pairing your dress with a belt to help you add some shape and style to the final look.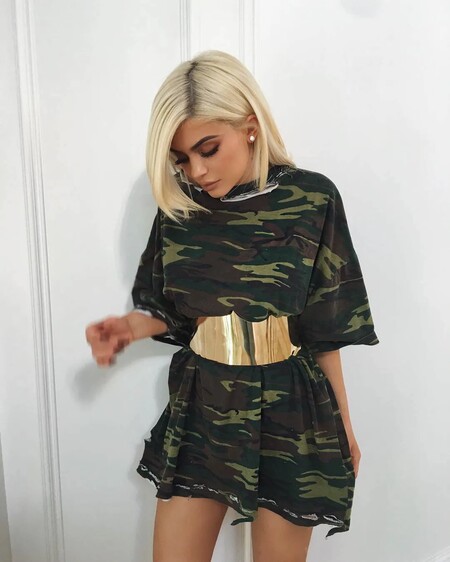 With sneakers low (and classic)
Whether it's in the form of the Stan Smith or Gazelle, adidas Originals continues to wow with their great classics. Kourtney Kardashian and Emily Ratajkowski choose to combine these designs with a version of the oversize of men's T-shirt -like a dress-.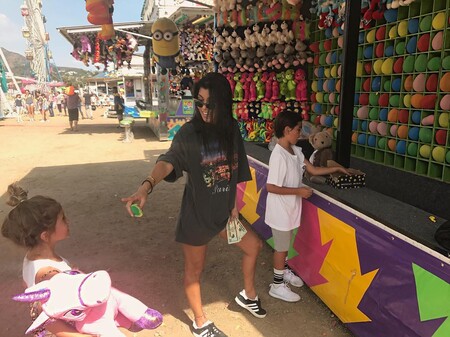 Giving prominence to accessories is important
We know that accessories help to emphasize an outfit and elevate the final result. Whether in the form of a bandana or a cap with a visor, accessories are perfect to make our style become something genuine and unique.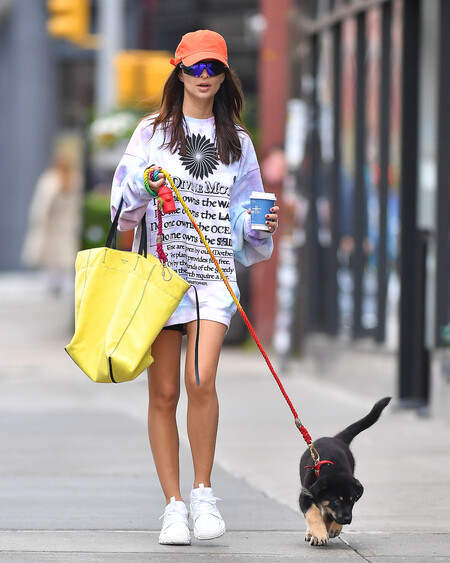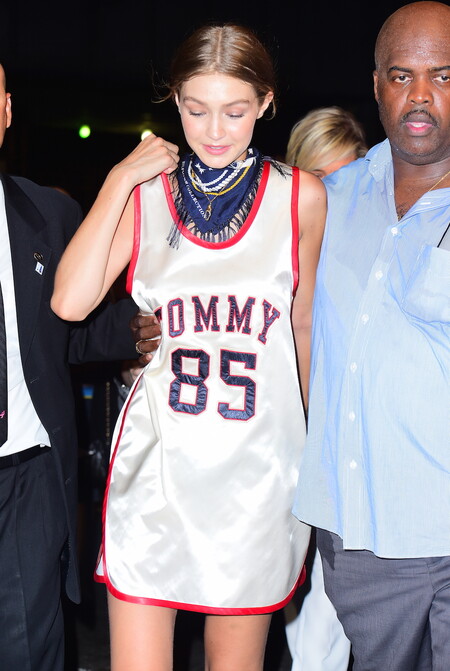 Musketeer boots also enter into the equation.
Bella Hadid has it right, and she's sporting this type of dress with tall musketeer-style boots. It doesn't matter if it's a long or short sleeve version, this footwear will get some of the attention.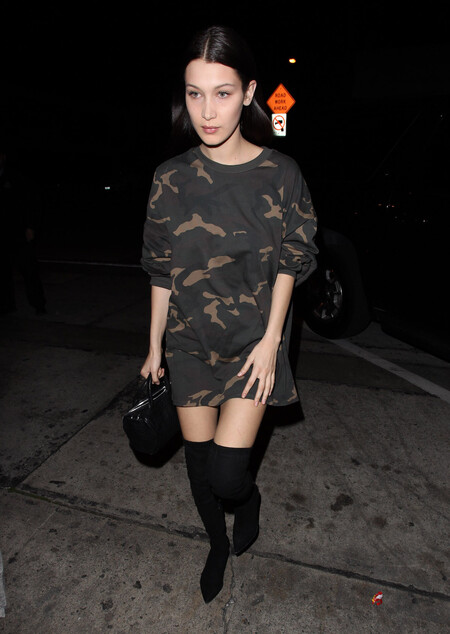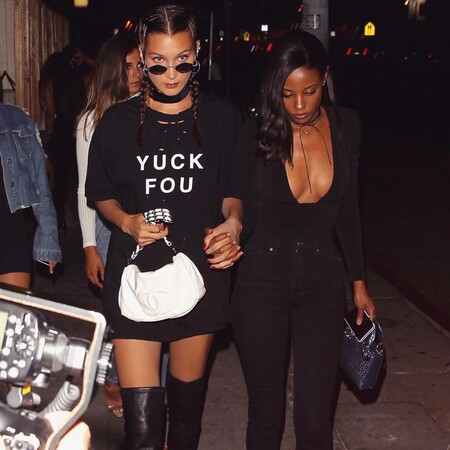 Hailey Bieber pairs it with tall boots and leather blazer.
Hailey Bieber-Baldwin creates trend and her outfits are the most sought after today. This proposal with leather blazer and high boots could become your next (real) obsession.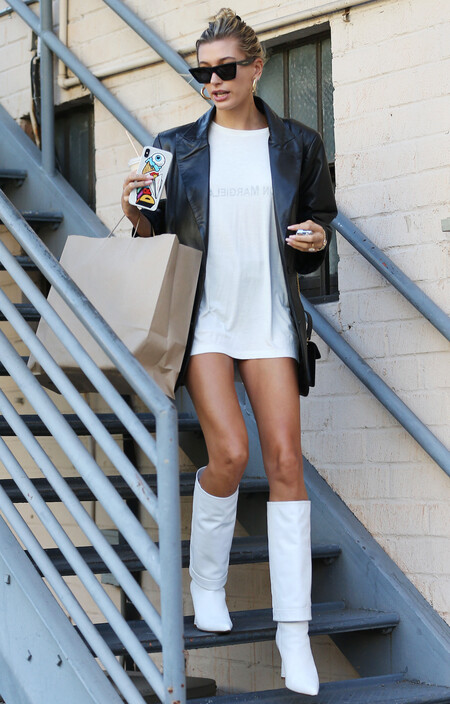 With bootie sneakers and white socks
Stormi Webster has an enviable wardrobe (that's nothing new). Although she's only three years old that doesn't stop her from following the trends of the moment, that's why Kylie Jenner's daughter shows us a good way to combine this garment: with sneakers booties and white socks.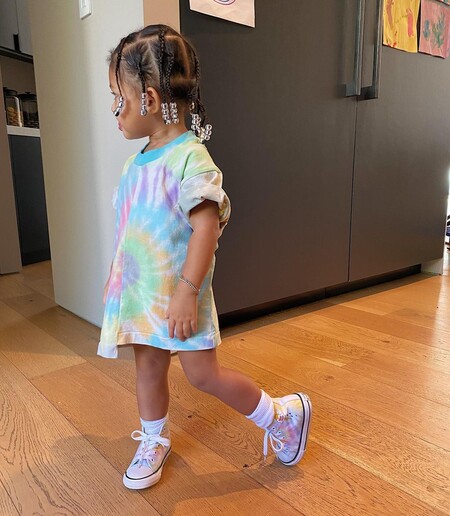 Don't miss a single trend this Spring-Summer 2021.
Main photo | Pull & Bear
Photos | Gtres, Instagram @marinathemoss, @josephineskriver, @emrata, @kourtneykardash, @bellahadid, @kyliejenner