When the temperatures plummetcoats become our best ally. Going out in the street without being cold and wasting style is possible, the key to success lies in what coat we're going to wear and how we're going to combine it. Whether for lack of inspiration, to try new things or to get out of our comfort zone, these four versions proposed by Emily Ratajkowski, Olivia PalermoIrina Shayk and Bella Hadid could become our new obsession.

A coat in full color
Giving color and life to our daily life is cool, even in the middle of winter. For many years now, bright and vibrant tones are no longer exclusively for the warm season, and Irina Shayk proves it. Wearing a purple coat with straight lines and masculine airs, the model combines it with a printed sweatshirt and black jeans in contrast with her Chelsea ankle boots in nuclear white.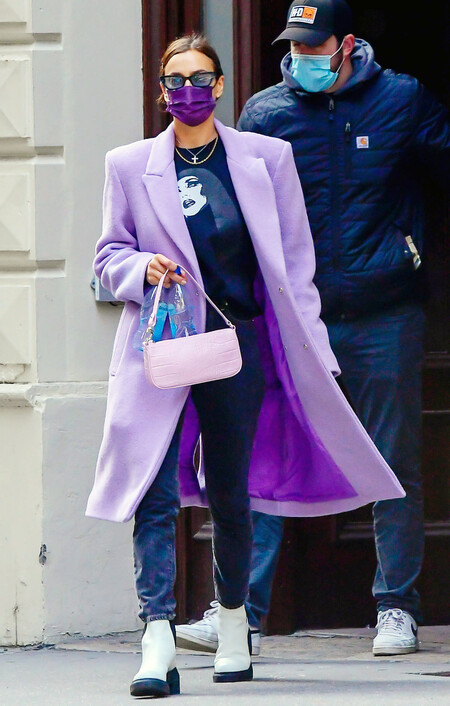 Oversize down is cool
The craze for down oversize and "unisex" has made them one of the trends of the moment, and the businesswoman showed us this on her latest outing in New York. In orange and with a hood, the model opted for the men's version of Ienki Ienki.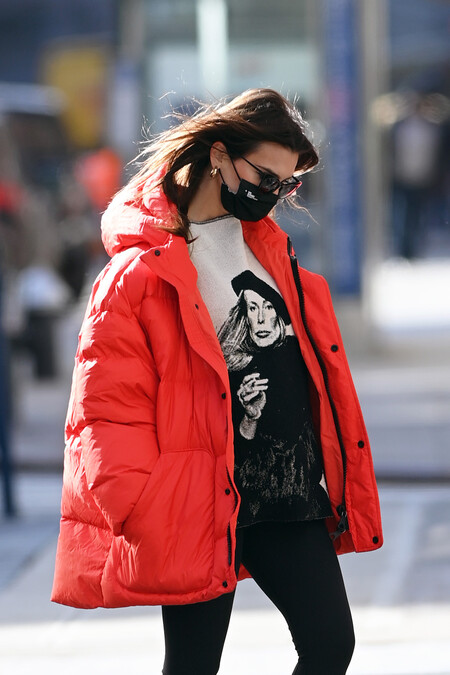 Plus, her Knitwrth sweater is one of her favorite pieces of the moment. With all kinds of celebrities and celebrities, the firm hangs up the sign of sold out in all her online proposals. Emily decided to wear the version with Joni Mitchell.
Street style's favorite jacket
Bella Hadid has a very particular style and after her visit to the city of Paris the model opted for a striking striped look. However, her quilted blazer from Prada took some of the attention, and this garment is one of the favourites of the season.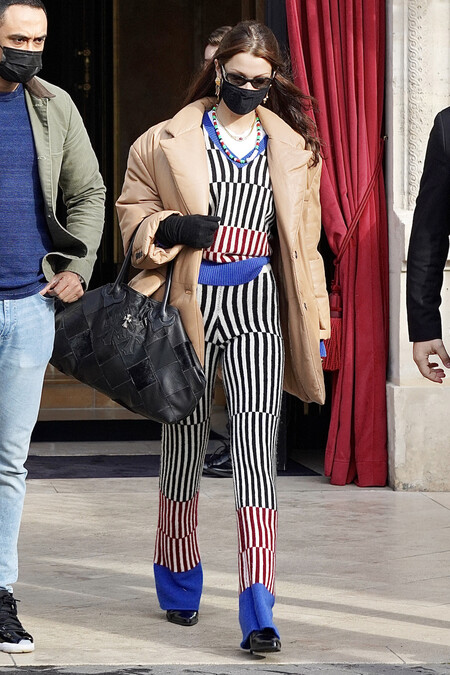 A delicate coat to create contrast
Olivia Palermo is a woman of contrasts who over the years has attracted a large number of fans. With her original, elegant and unique style, the socialite proves once again that all the garments can be combined in the same outfit. Wearing a delicate coat with feather detail and fuchsia pink heels, the businesswoman paired the look with simple skinny jeans and pierced socks.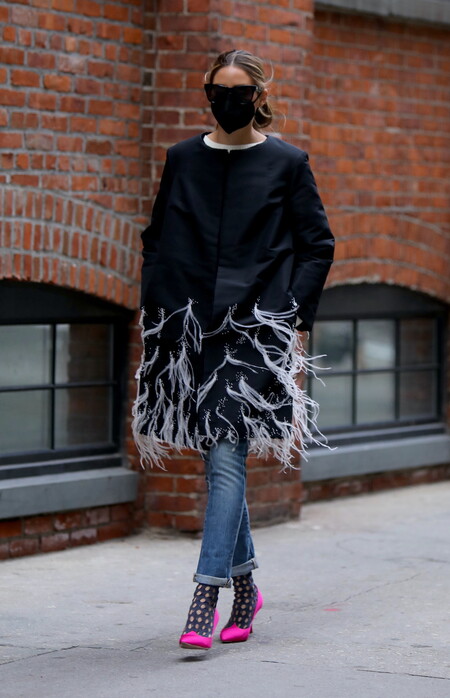 Different and perfect for all occasions, these proposals could inspire our days.
Photos | Gtres