H.M. the King and Queen have left Merida after the opening of the Classical Theatre Festival, and at the exit of the hotel Doña Letizia Ortiz next to Princess Eleanor y the Infanta Sofia have been the great protagonists. With very different styles, the color black has been one of the great protagonists. H.M. the Queen has opted for overall look very classic and simple black, breaking the monotony of the final styling with a vest of tweed long.

How to break the monotony of black
With a black clip-on pant base, a tank top and a moccasin in the same colour, Dona Letizia has given the spotlight to a long sleeveless vest in tweed. In red and white tones, this piece has been the star of the final look.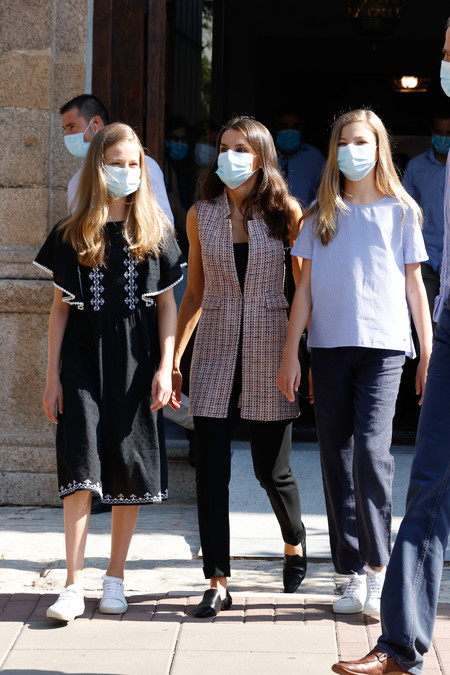 Sofia and Leonor, two totally opposite styles
Princess Eleanor and Infanta Sofia have shown themselves to have two totally opposite styles, and if yesterday they showed us two very different dresses – floral and nuclear white – today they have reminded us again. While Princess Leonor has opted for a black dress with white details, the Infanta Sofia has chosen to wear simple linen trousers in navy blue and a striped blouse in sky blue and white. Both have opted for comfort and have dressed their feet with sneakers nuclear white.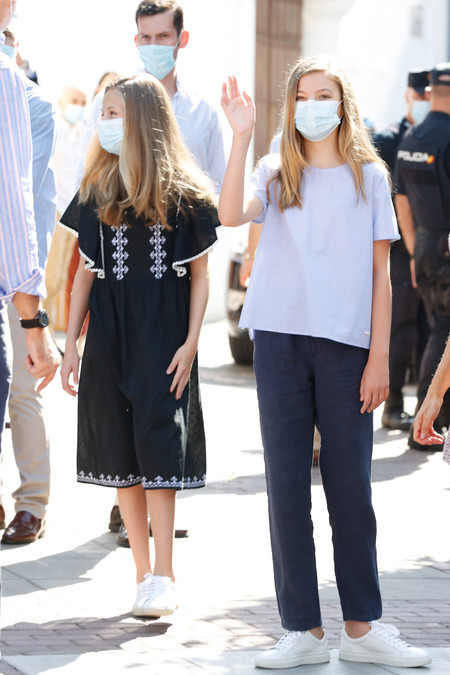 Photos | Gtres