Summer has comeeven if this June is cooler than usual. The celebrities receive this time of year with open arms and show us different styles that could inspire our days. Whether in a dress, printed overalls or pants oversizeDakota Johnson, Sienna MillerOlivia Palermo, Katie Holmes and Alessandra Ambrosio demonstrate their love for the fashion world (in their own way).

A comfortable (and striped) look, by Sienna Miller
It's been a long time since Sienna Miller delighted us with that bohemian style that caused so much furore. This week, the actress has shown her love for stripes in a total look where comfort comes first. Her Balloon bag by Loewe is the undisputed star piece.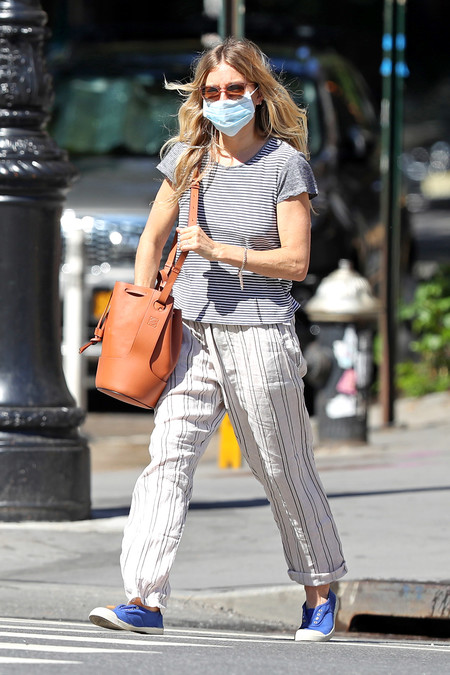 Dakota Johnson's perfect pink dress for romantic days
Grey's 50 Shadows actress shows us the importance of having a romantic dress at hand. Pink, midi and with front buttons, you don't need much else to succeed. Just as Olivia Palermo did a few weeks ago (and was criticized for it), the actress opts for a bandana as a mask.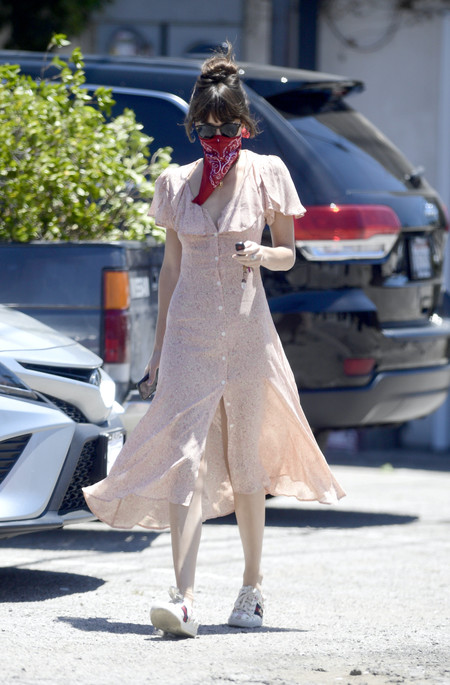 Alessandra Ambrosio dares to overall look leopard
The Victoria's Secret model has brought out the beast in her with this daring leopard print jumpsuit. With simple flat sandals, this style draws attention to the entirety of this print.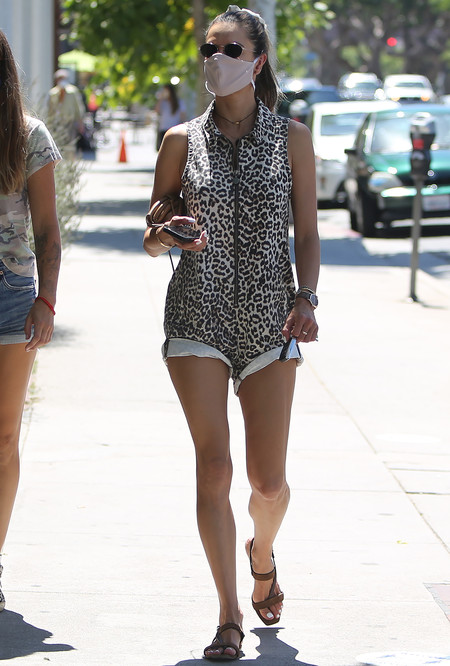 Olivia Palermo and her perfect outfit to come to the office in summer
Olivia Palermo has dressed as Olivia Palermo to take Mr.Butler. With a white dress, a blazer with straight lines and a masculine air, and a slippers type shoe, the socialité makes it clear that her unique style never lets go.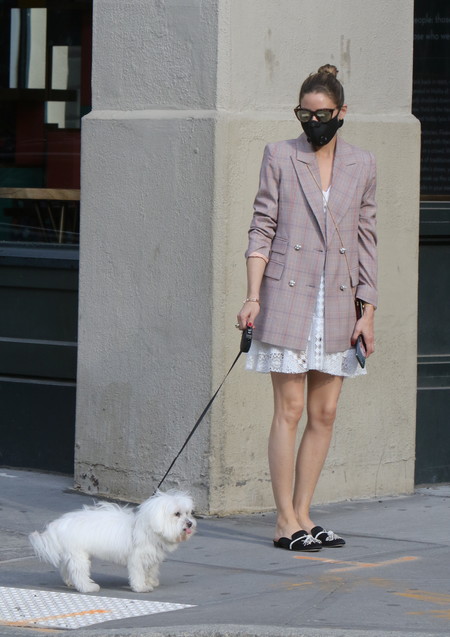 Katie Holmes and her pristine nuclear white dress
Katie Holmes is cool, and she's been proving it with her street style looks. This weekend she has left us this proposal where a white shirt style dress takes control and is dressed with black flat sandals and a basket style bag.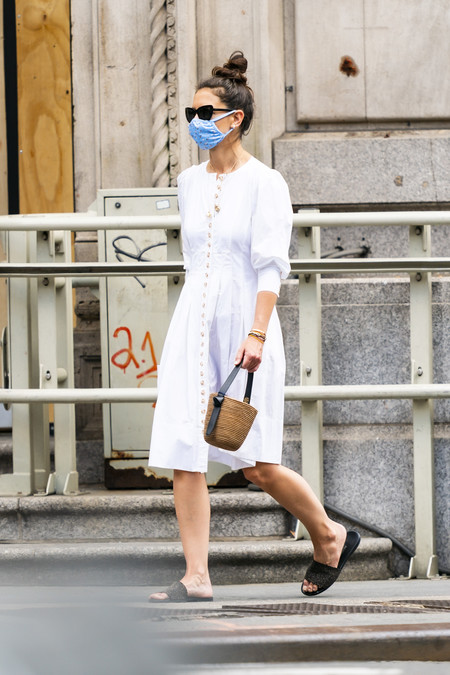 Photos | Gtres
Topics
Famous Fashion
Street style