The furore over the latest from Italian firm Bottega Veneta has only just begun. The brand's footwear has already triumphed last fall/winter thanks to its black platform boots and its clutch are the must have most desired of the moment. This season the new temptation of summer lands in our lives: the mules intrecciato of Bottega Veneta.
These sandal models, which do not promise extreme comfort but a very attractive look and a price of no less than almost 1,000 euros, are a big hit in every city where fashion is very present.
The design of Daniel Lee enjoys three different versions from which we can choose the model of braided sandal that we like best. The first design is the Lido Mules (consisting of a single strip and a 9-centimetre heel). The second design has double straps and finally the third pair of mules stands out because of two interlaced strips, as we can see in the following images. The last two models were seen in the company's Spring-Summer 2020 fashion show at the Milan Fashion Week.
The reality is that these sandals have made us fall in love, but their price is quite unreachable. Anyway, more affordable firms have presented their designs inspired by the mules by Bottega Veneta so that all mortals can join in this fashion.
We have not wasted any time and we have set to work to present you the designs that will be the most pampered footwear in your wardrobe this spring/summer (with a price that fits our budget). In addition, we have found both heeled sandals and flat modelsSo if heights aren't your forte, you can be a fan of this trend too.
Heeled mules with white braided design Rae of ZCodeZ in Asos. Its price is 41.99 euros.
PENELOPE – Flat sandals from Topshop in Zalando. Their price is 54,99 euros.
SKYLA White Quilted High Mules by Topshop. Its price is 49,99 euros.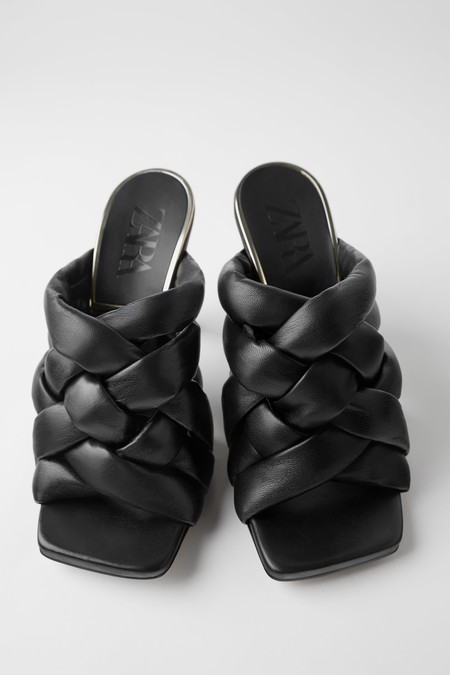 Zara's heeled crutch. Its price is 69.99 euros.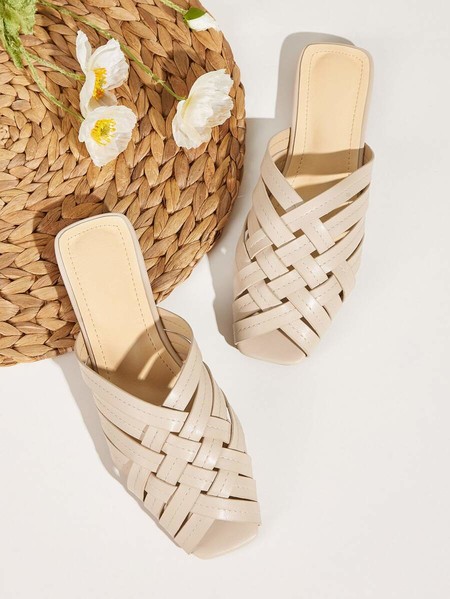 Shein's open-ended flat-top mules. Its price is 18 euros.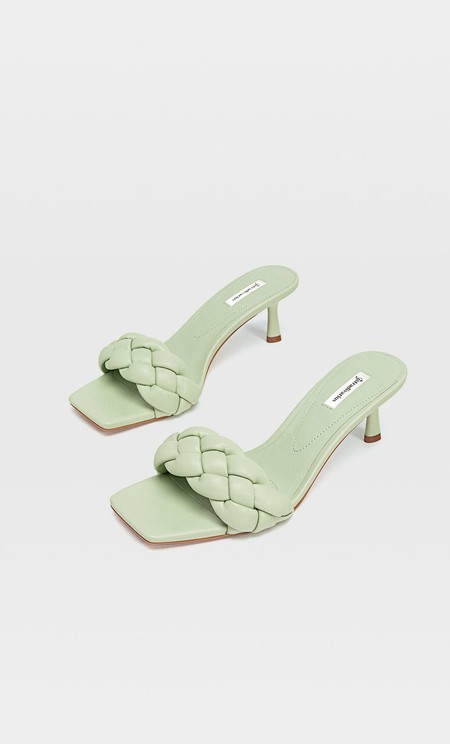 Stradivarius braided sandals. Their price is 29.99 euros.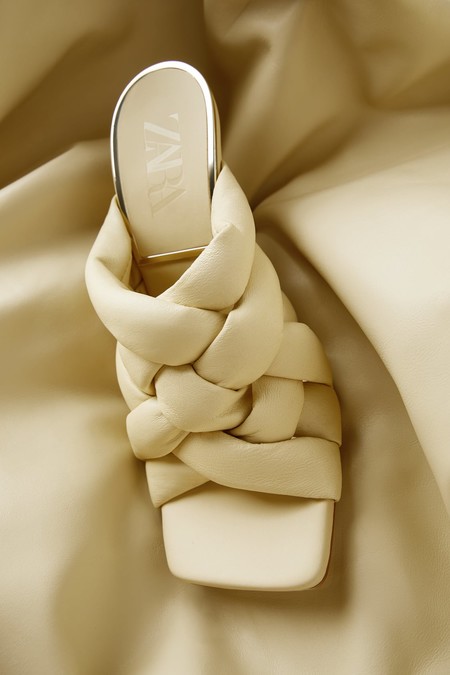 Zara's heel crutch. Its price is 69.99 euros.
Photos | Instagram, @bartabacmode, Zara, Topshop, Zalando, Shein, Bershka