There are sneakers that, no matter how many years go by, are always up to date. The mythical Chuck Taylor by Converse are an example, adapting to the needs of each season and launching groundbreaking versions to always cause a sensation. Today we take a look at the fashion girls to showcase different ways to combine them.

Suit trousers create a nice contrast
Contrasts are always cool. The street style knows it and does not miss the opportunity to combine this comfortable footwear with suit trousers.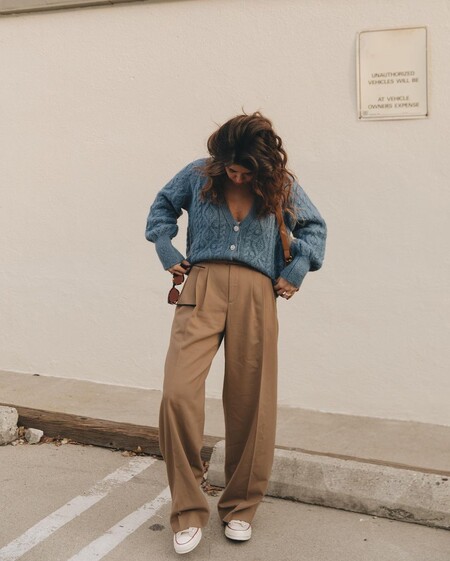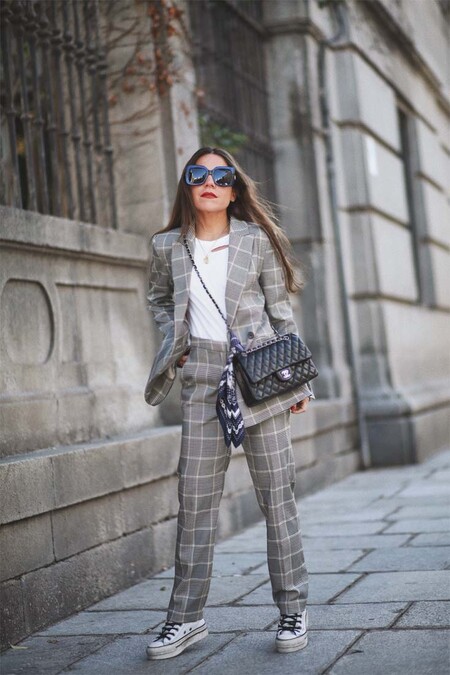 Summery and colorful looks
In summer these sneakers are still present. With a printed mini skirt and a simple cotton T-shirt, we will achieve a look of tuition.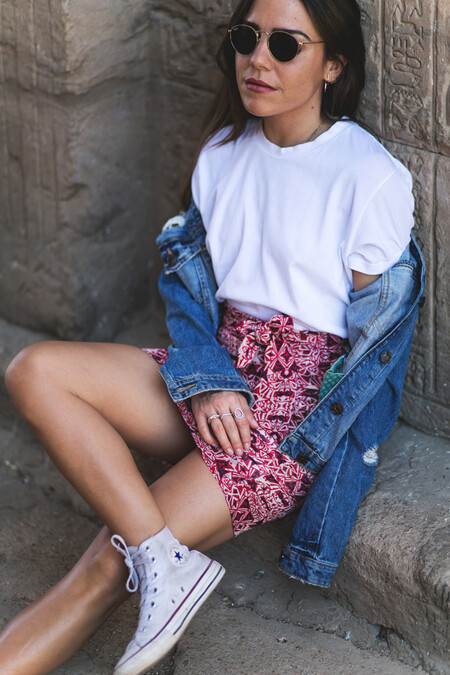 Jeans and sweater, an infallible classic
There are looks that always make us look great, and those that are dressed with jeans (of any color) and sweater are an example. Dressing them up with this footwear is quite a feat, achieving everything with very little.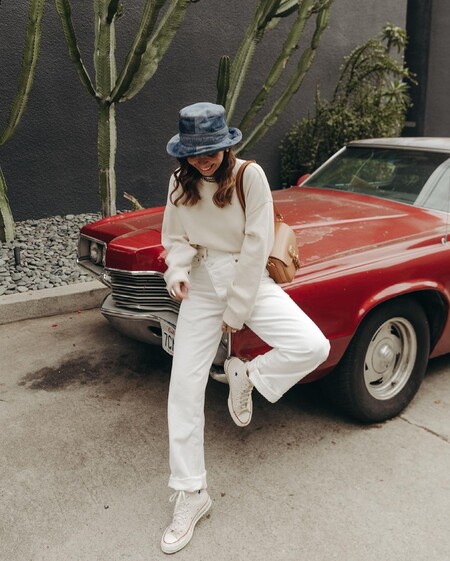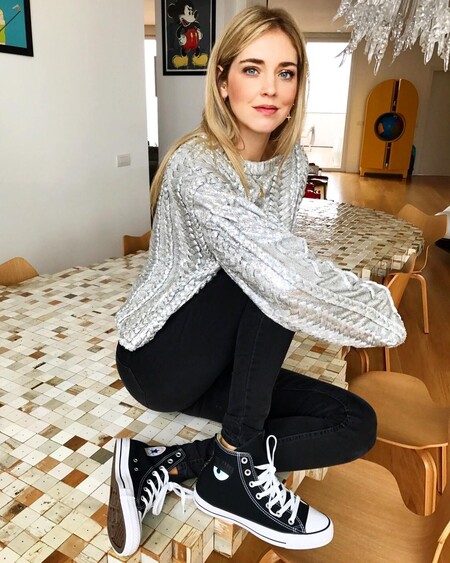 The Canadian Tuxedo always goes with this shoe.
When in doubt, the Canadian Tuxedo is the solution. To add more comfort to the final styling, these sneakers present themselves as the best companion.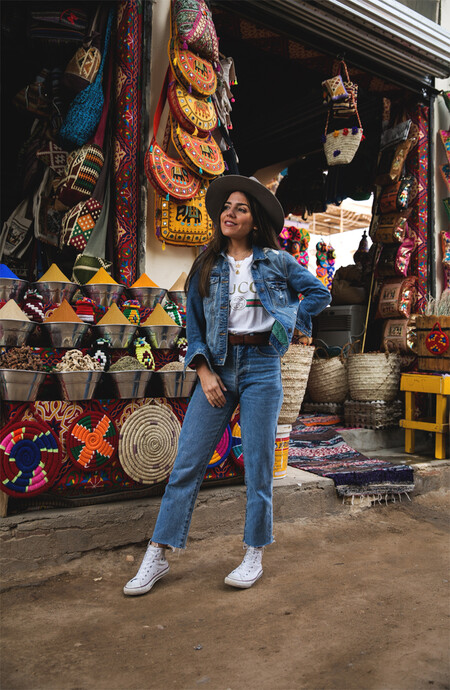 They even go with a long knitted dress.
These shoes are suitable for wearing 24/7, 365 days a year. So much so that mid-season looks in the form of long knit dresses combine perfectly with this type of Converse.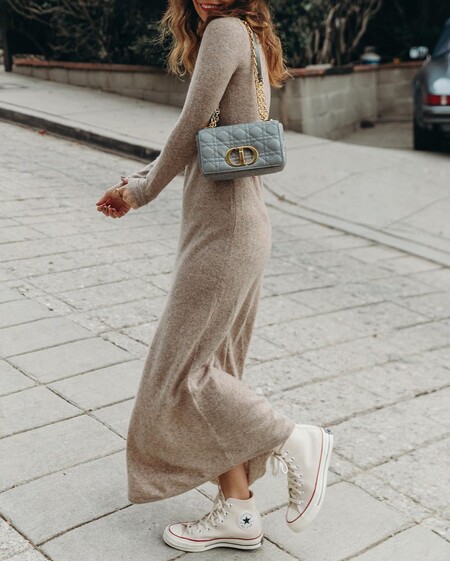 Photos | Instagram @collagevintage, @chiaraferragni, My Peeptoes