British cinema is celebrating: today was the 74th BAFTA Awards. Under all the protocol security measures (and with the absence of Prince William and Kate Middleton because of the of the Duke of Edinburgh's passing), London's iconic Royal Albert Hall was dressed to the nines for a "party" with a strong female presence, as of the six nominees for Best Director, four were women.
Brands like Louis Vuitton or Pertegaz have dressed faces like Priyanka Chopra or Gugu Mbatha-Raw with beautiful designs taken directly from the catwalk. Although it has been, once again, an atypical gala for obvious reasons, we can affirm that the choice of dresses that have walked the red carpet (in general) has been at the level of the occasion..

Priyanka Chopra by Pertegaz
Priyanka Chopra has made us fall in love with several. looks at this gala. Among them stands out the beautiful design of Pertegaz in the form of a fuchsia jacket with colorful embroidered flowers and golden touches.. A choice that has closed with white trousers with black high waist and crossed as a skirt from the Autumn-Winter 2021 collection of the same firm. Elegant, sophisticated and sensual in equal parts.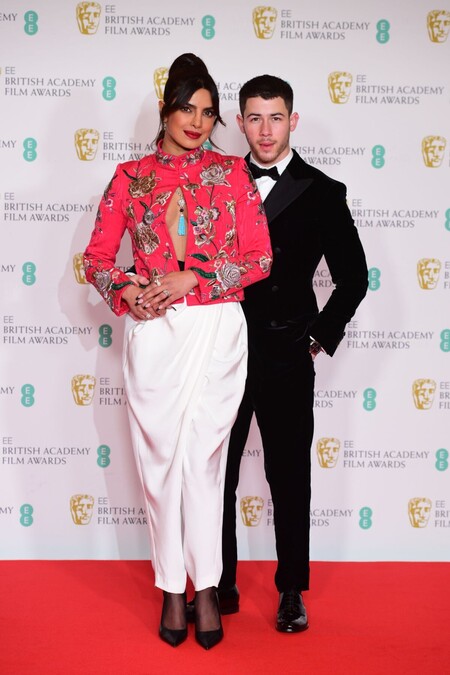 Gugu Mbatha-Raw by Louis Vuitton
Louis Vuitton has been one of the most popular brands of this gala and the metallic dress that Gugu Mbatha-Raw has worn has left us speechless. With a sweetheart neckline and midi length, this beautiful design is part of the Pre-Fall 2020 collection of the maison.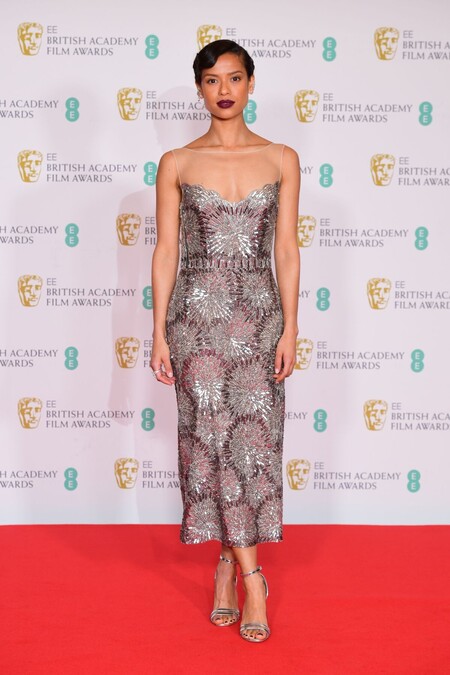 Cynthia Erivo by Louis Vuitton
Again, Louis Vuitton. In this case, Cynthia Erivo takes the prize for the most original with this eye-catching long-sleeved short design with a perkins collar from the house's Autumn-Winter 2021 collection.. A standout without a doubt.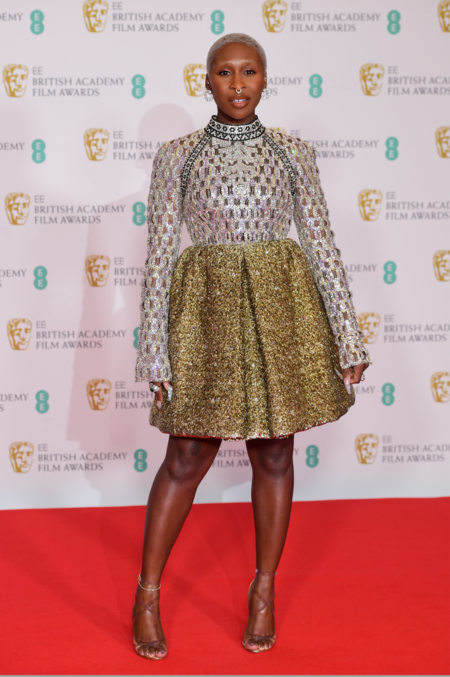 Phoebe Dynevor by Louis Vuitton
Sober and elegant, the "The Bridgertons" actress showed us with this classic Louis Vuitton that. black dresses don't have to be synonymous with boredom on a red carpet.. The detail of the puffed sleeve with the tight cuff is the one that generates a design worthy of entering among the best dresses.
Vanessa Kirby by Valentino
Actress Vanessa Kirby has let herself be conquered by. a dress with a feather skirt and metallic Valentino bodice.. A flattering and fitted model that draws Kirby's curves.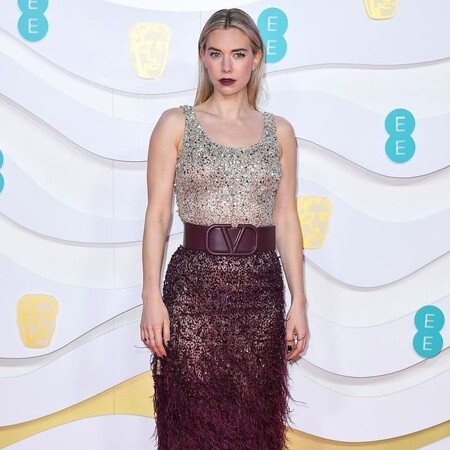 Rose Byrne in Miu Miu
Byrne opted for a spectacular Miu Miu gown for the occasion. The blazer short blazer stands out thanks to the eye-catching lapels and leaves the actress's midriff exposed. The pleated trousers look elegant and are the perfect match for the black sandals.

Maria Bakalova in Giorgio Armani
Finally, a ballerina style design with a long tulle skirt by Giorgio Armani worn by Bakalova.. The floral embroidery stands out in this bodycon design with thin straps. A fantasy dress that has set itself apart from other wardrobe choices.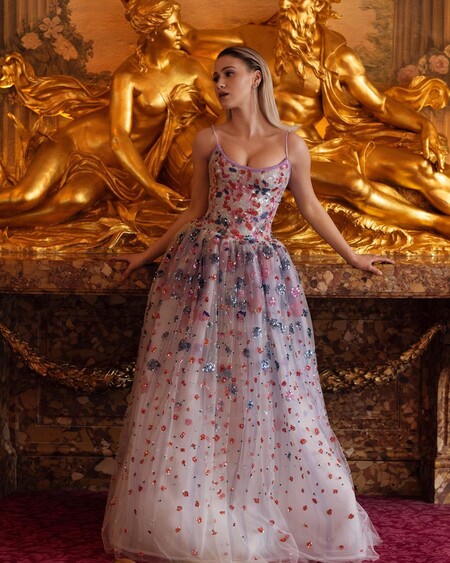 Photographs | Gtres, @mariabakalovaofficial