Whoever tells you sneakers are footwear casual and sporty lives in 2017. Because since they hit their big bombshell we wear them with everything, even to go to the office. Do you want to go that extra step further and wear them even on formal occasions? These looks from street style inspire us to wear them even at weddings. and they are so cool that even the bride will want to copy your style.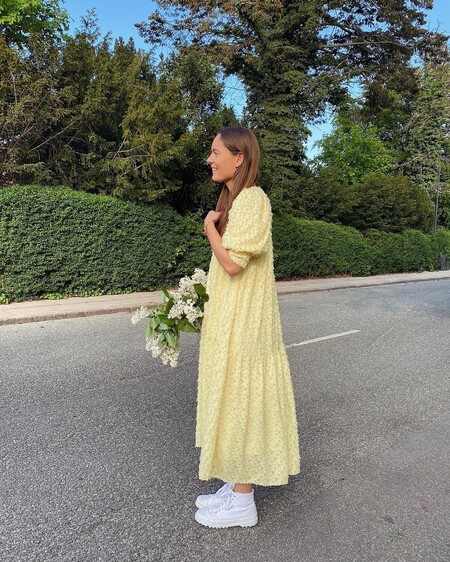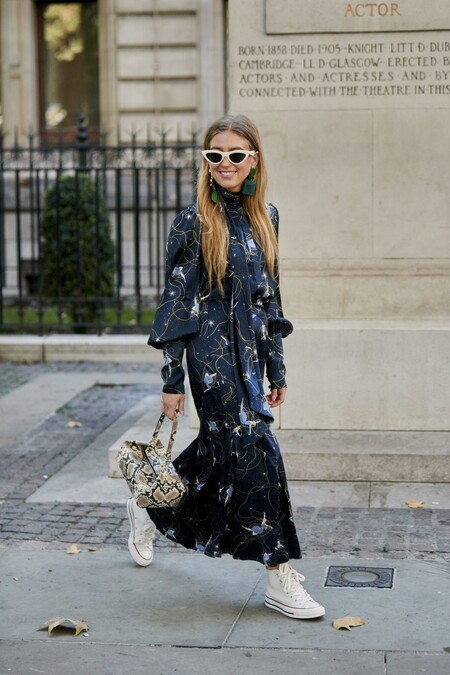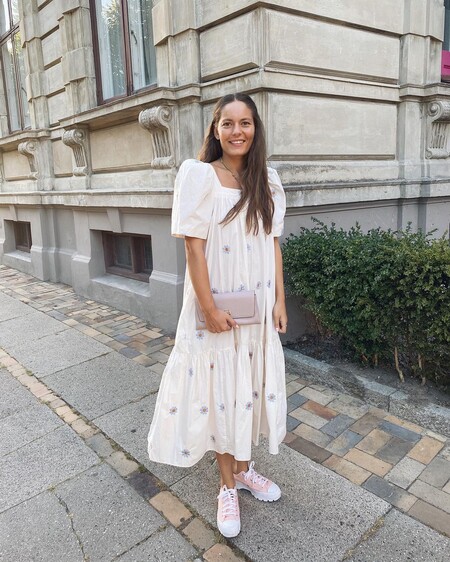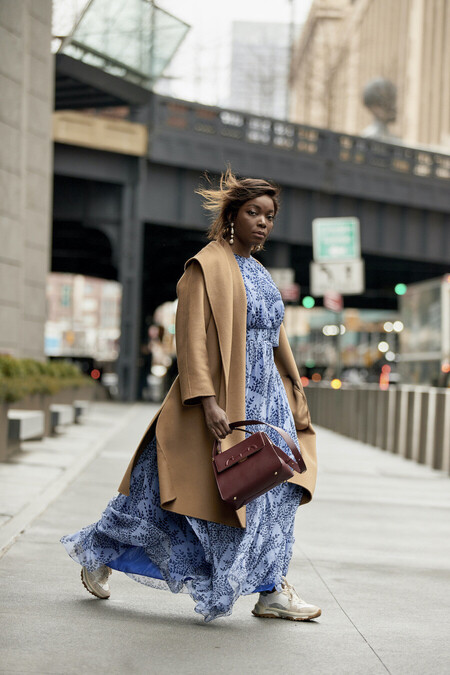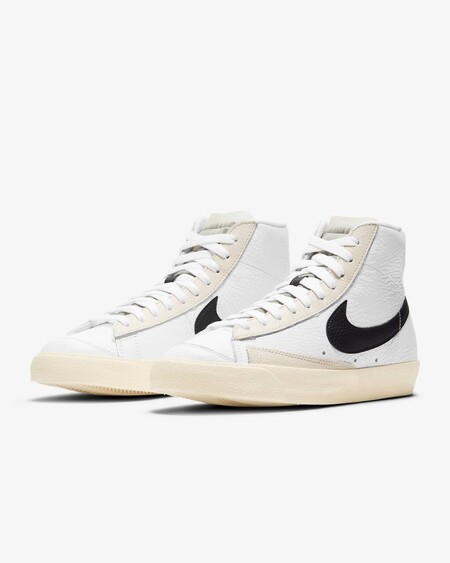 – Blazer Mid '77 boot sneakers from Nike, 109 euros.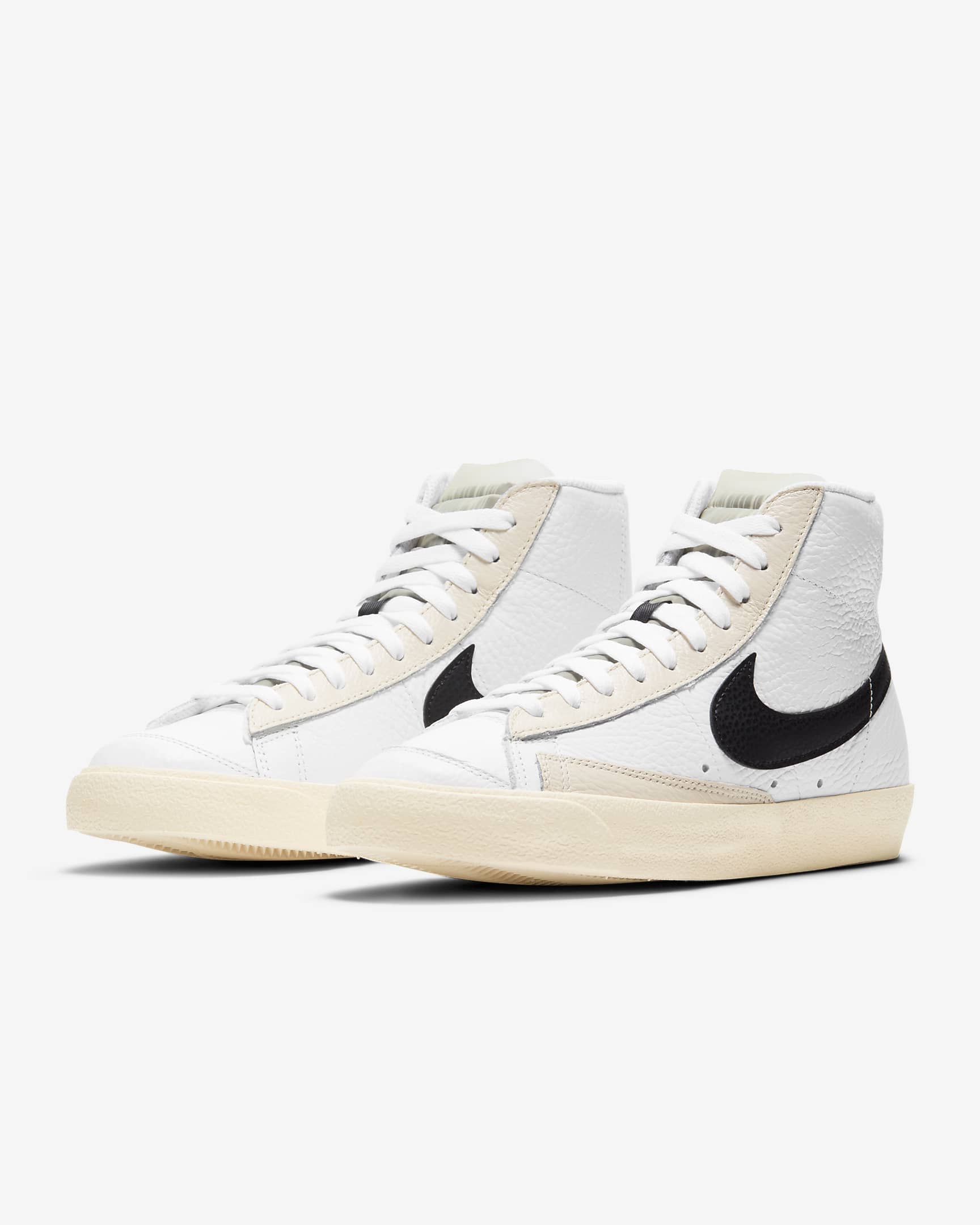 Sneakers boot Blazer Mid '77
The it girls have proved that there is no forbidden ground for sneakers. Because they even look good combined with long party dresses or with sequinned designs red carpet worthy. The combo that is achieved with the sneakers does not detract from the elegance of the more formal designs, but it does add comfort and a modern touch that only fashion experts have.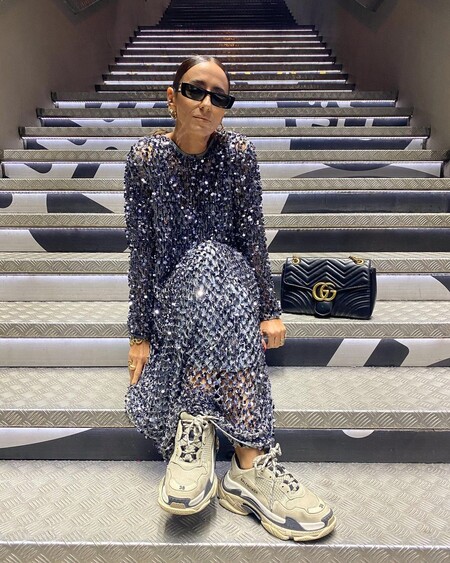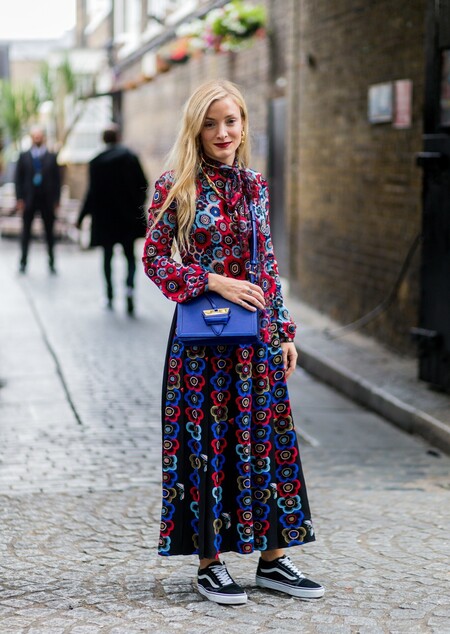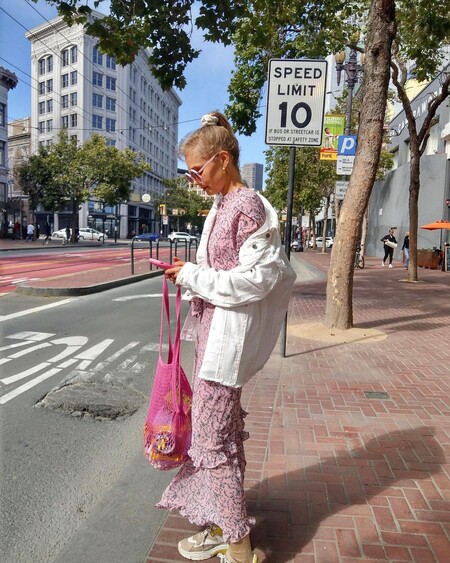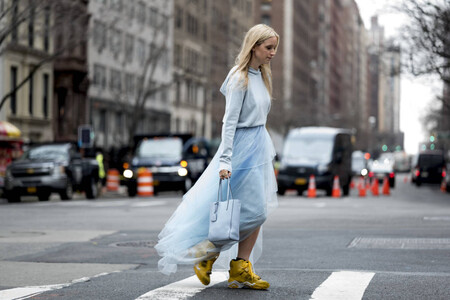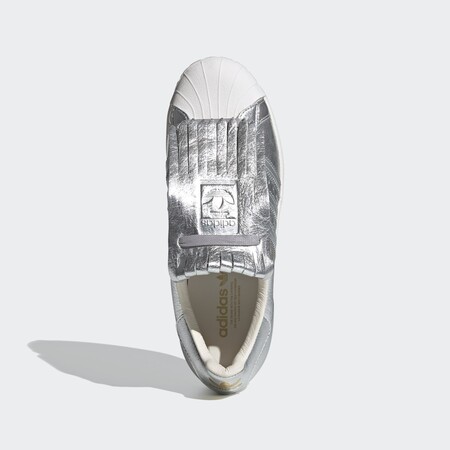 – Silver Superstar sneakers with fringes from Adidas, 71.97 euros.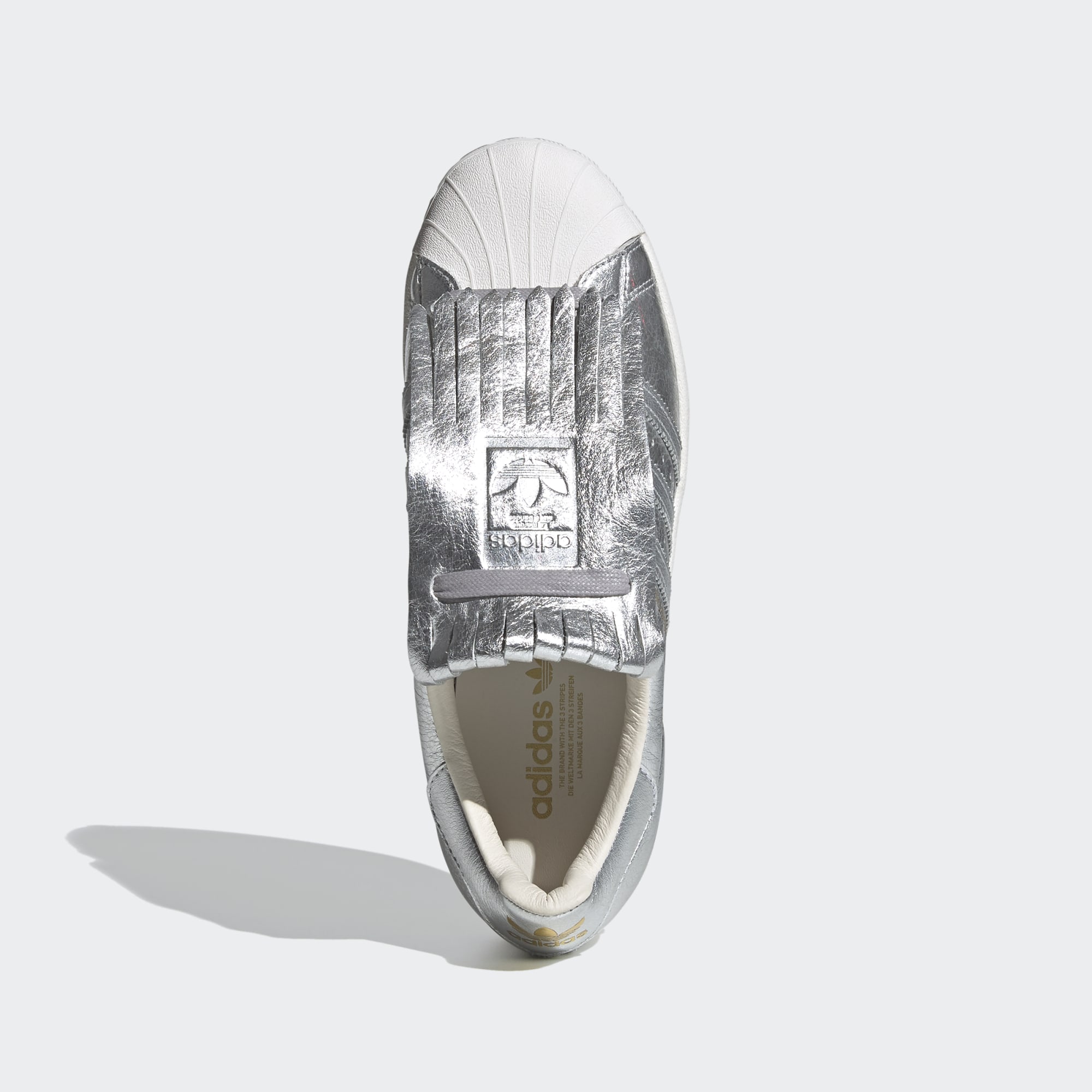 Silver Superstar sneakers with fringes
How to combine sneakers in looks with trouser suits.
Not only dresses cover the most formal occasions. More and more women are opting to wear trousers and suits in their guest outfits and get everyone present to turn their heads. Even with sneakers, a perfect formula to give that Z touch to the total look and modernize it to the max.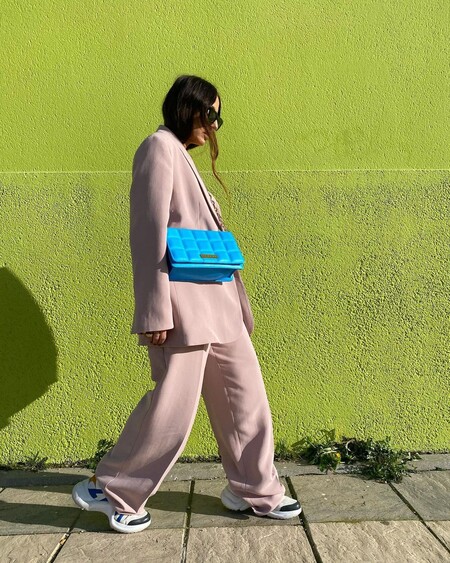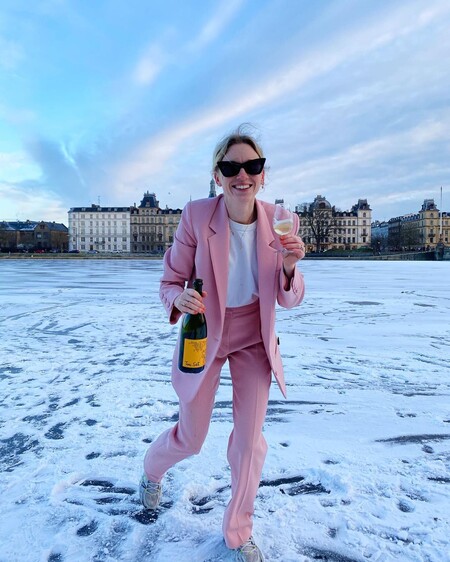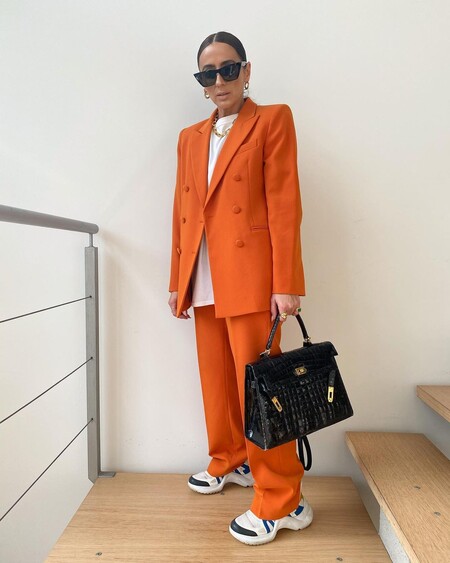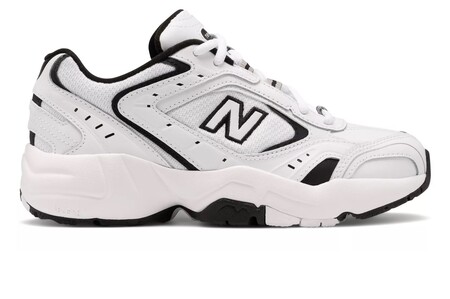 – New Balance 452 sneakers, 85 euros.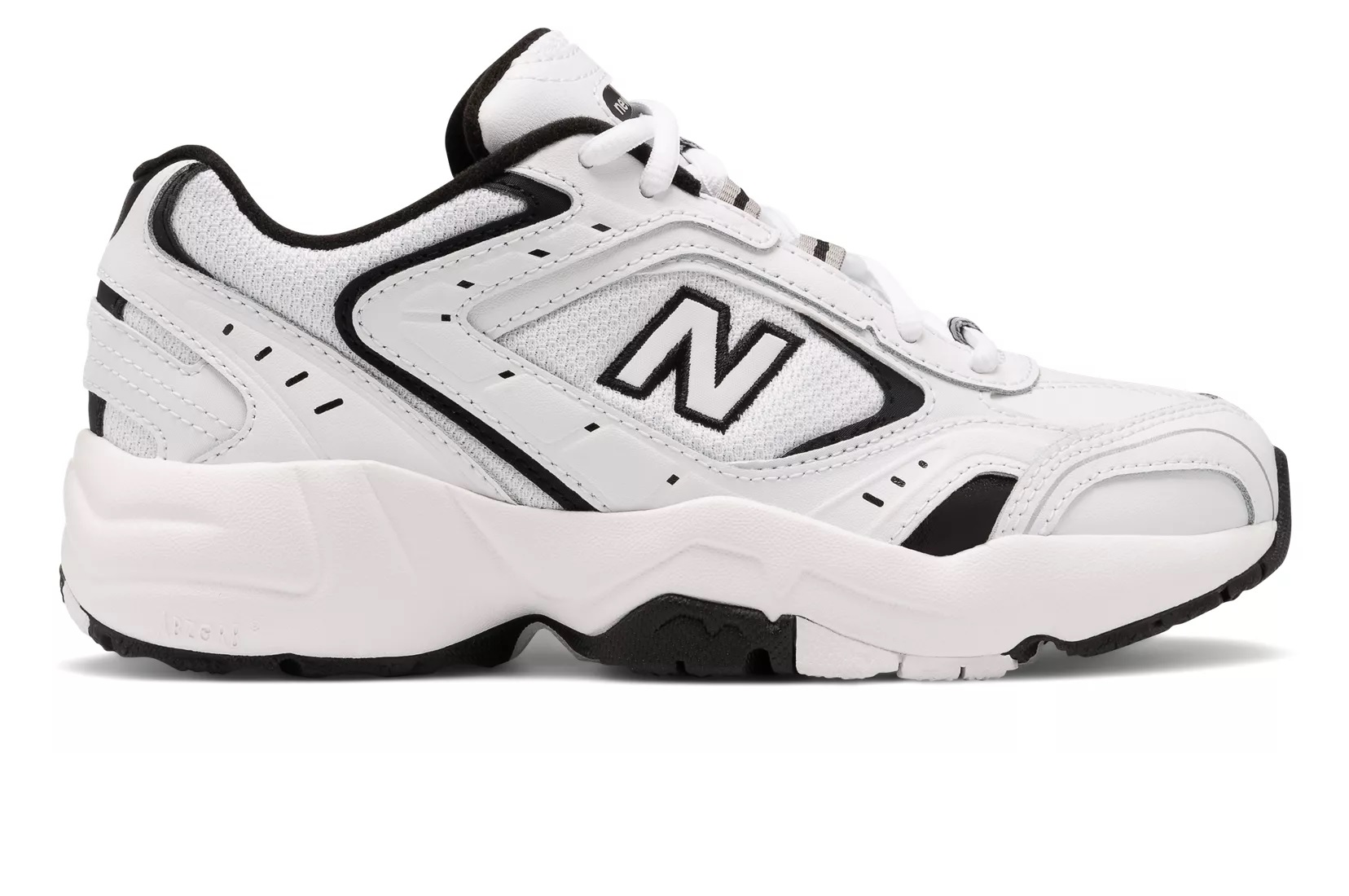 This suit combo working and sports also serves to go to the office, if the dresscode of your work requires formality. Because it keeps that look professional and sophisticated with a twist that will make the difference between your style and everyone else's. in the office. It's clear, now more than ever sneakers are for every moment.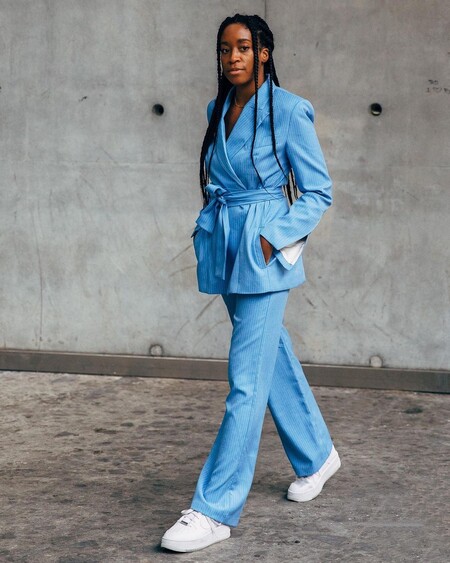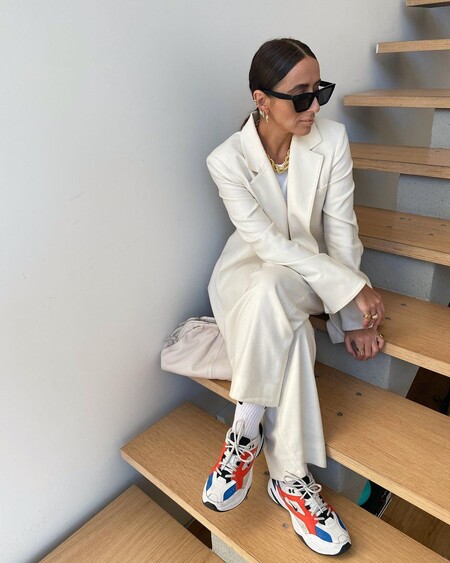 Note: some of the links posted here are affiliate links. Despite this, none of the items mentioned have been proposed by either the brands or the stores, their introduction being the sole decision of the team of editors.
Photos | Imaxtree, @victoriasaceanu, @laura_eguizabal, @fablefrique, @chrissyford, @prosenkilde, Nike, Adidas, New Balance.