Against all odds the cropped tops invaded the fashion world many (very many) years ago. Adapting to the moment and knowing how to transform themselves so as not to fall into oblivion, this Spring-Summer 2021 they have shrunk so much that they have become bralettes. Fashionable girls do not hesitate to show their versatilityand they do it with five groundbreaking outfits where this garment takes control of the situation.

Andrea Duro bets on new technology
The actress has joined this trend and she has done it in her own way: presenting us with the new. bralette by Sloggi called Body Adapt. Adapting 100% thanks to a new technology in the sector, its layered fabric holds perfectly.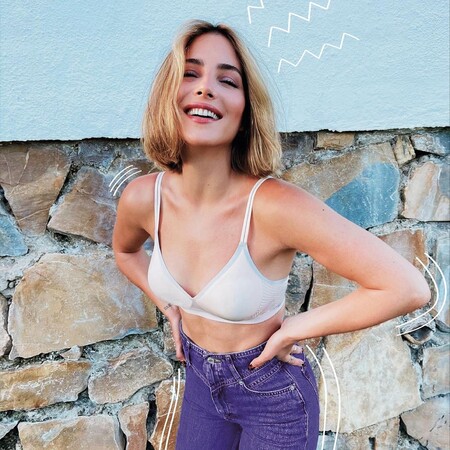 The outfits are always liked
Going put together is cool, and the brands know it. That's why they present total looks where the bralette makes an appearance. The street style dares with basic options to demonstrate the versatility of this type of ensembles.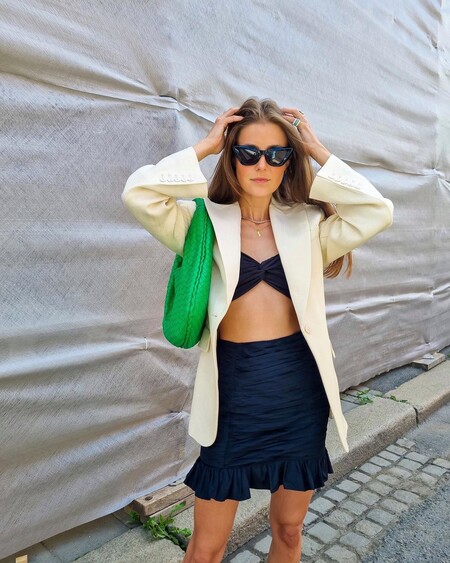 A design for a special event
There are days, moments and situations that require a special garment, that's why this type of design adapts to everything. Shiny and silver, this bralette with straight lines triumphs for its simplicity more nineties.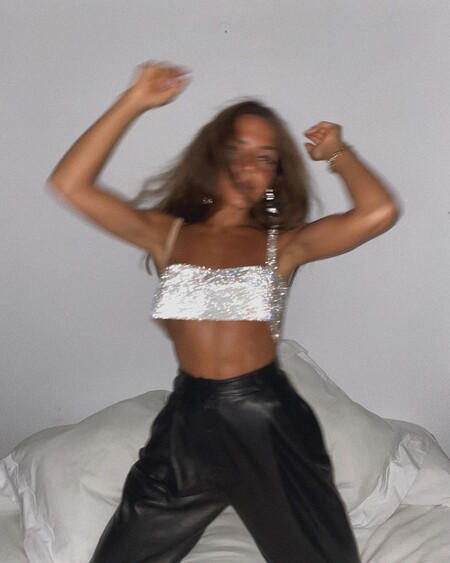 A perfect two-piece to say goodbye to spring
Although every day we are closer to the summer season, Chiara Ferragni reminds us that this trend can be worn from now. With a bralette grey, a cardigan cropped The cropped trousers and the cropped trousers help you to wear this trend even in unpredictable temperatures.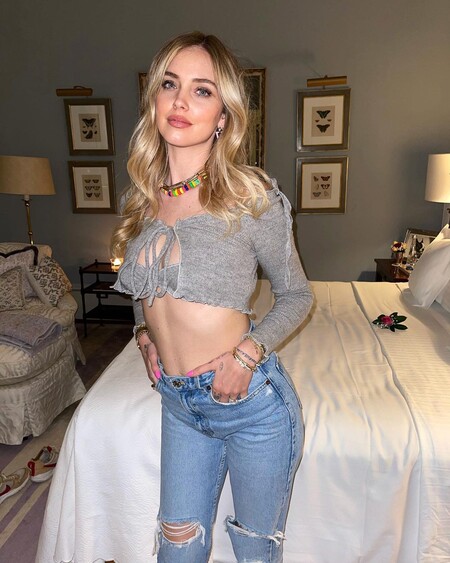 The winning formula
Versatility to the power: this trend is ideal for the day to day and here is the example. With a blazer and high-waisted jeans, this outfit will make us look perfect 24/7.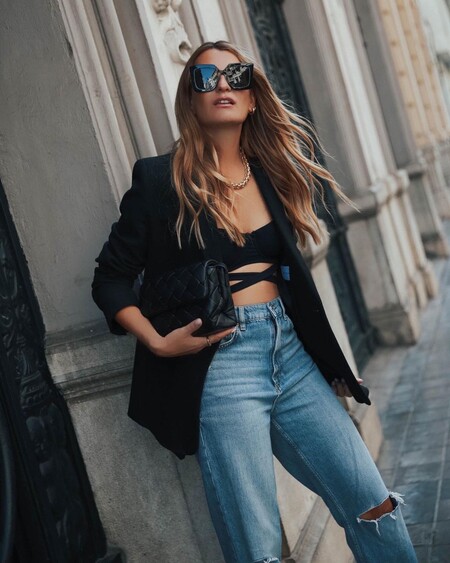 Main photo | Instagram @bartabacmode
Photos | Instagram @andreaduro, @ninasandbech, @paulaordovas, @chiaraferragni, @bartabacmode