The rhythm in Cannes neither stops nor waits for anyone. Because every night in this city of the French Riviera has turned into a real party and the celebrities captain every red carpet. Today has also coincided with the Chopard party.so we have looks double. These are the styles of the tenth evening, with Giorgina and Hiba at the forefront of everything.

Tamara Falcó's Friday look
Poppy Delevingne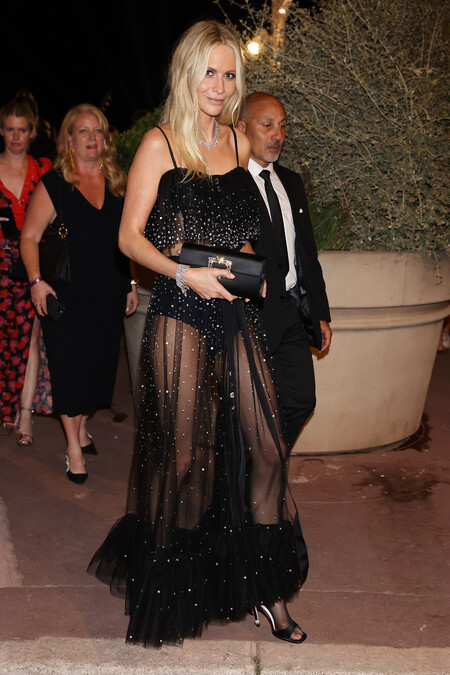 The English socialite has gone strong on transparencies with this beautiful black design full of rhinestones. A look Long strappy length that she paired with black lingerie, diamond jewellery and sandals. mule by Louboutin with pearls on the heel.
Hiba Abouk in Dior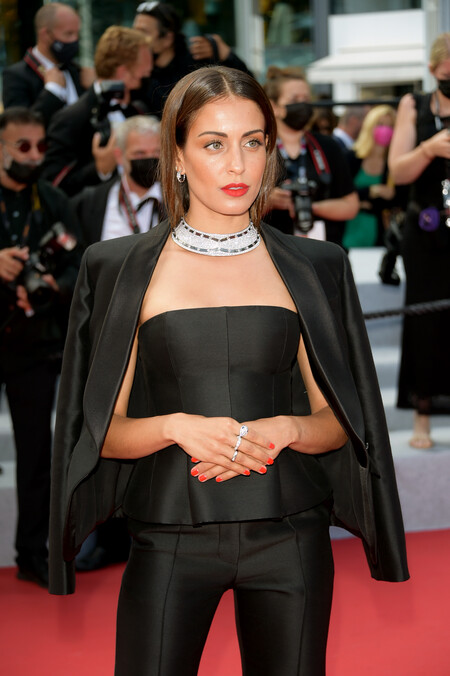 The actress has been responsible for putting the pants on this red carpet and she has done so in a Dior tuxedo-inspired coordinated ensemble.. We love the touch of corset and the contrast of the eternal black with red lips and manicure, has achieved a very elegant and timeless styling.
Giorgina Rodriguez by Jean Paul Gaultier and Alberta Ferretti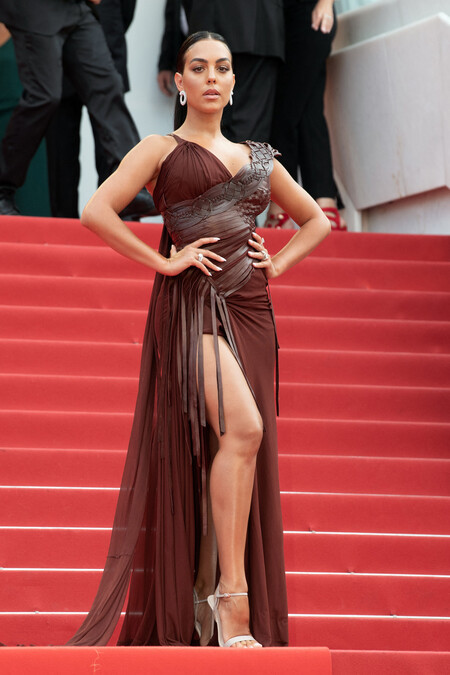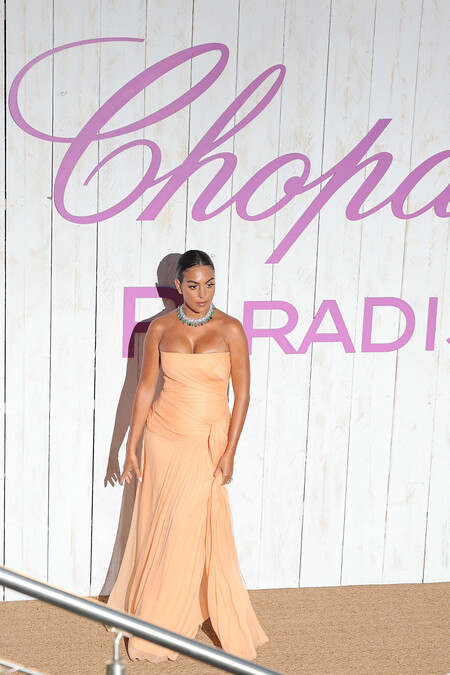 The Spanish Kardashian served up looks twice over, during the red carpet of Cannes and at the Chopard party. For the first occasion she wore a brown Greek-inspired design, with braided leather details and fringes that made her look like a real horsewoman. For the evening event, she changed for a much more delicate and sweet dress, with a strapless neckline and a peach-coloured flounce.
Stella Maxwell by Alberta Ferretti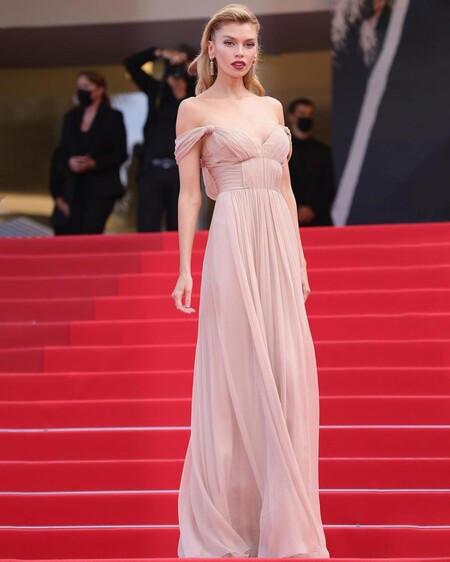 The model has shared designer with Georgina, as well as style and range of colors. Because she has also opted for the pastel tones in a very feminine pink. And she has also chosen a flowing, body-hugging dress, although in her case the dropped sleeves over the shoulders give it a more sophisticated look.
Hana Cross by Boss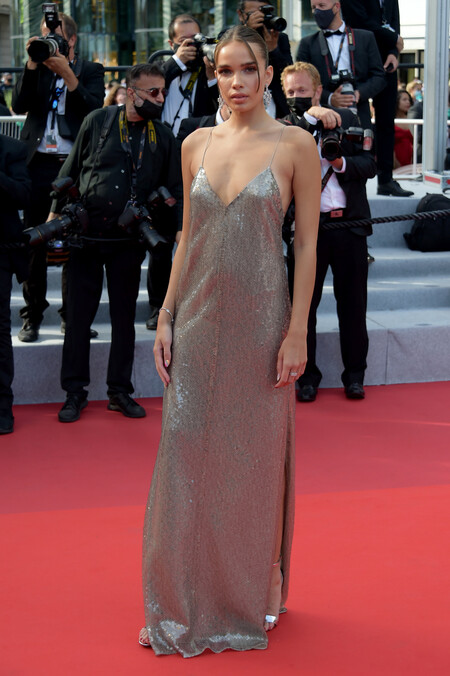 Metallics have made an appearance on the red carpet, with this dress. slip silver full of sequins that fits the young woman like a glove. She has combined it with silver sandals, but she has we're missing some jewellery around the neck to decorate that neckline so marked.
Kimberley Garner of La Metamorphose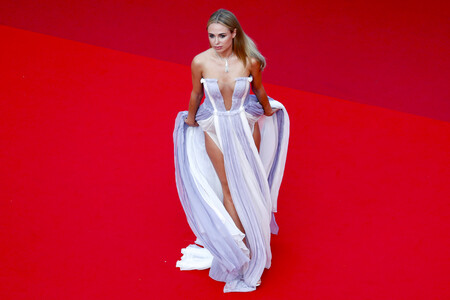 It was one of the most instagrammed of the evening and no wonder. Among the layers of tulle in lilacs and purples trend, the slits of the skirt and that neckline plugged so extreme had all the ingredients to grab flashes, cameras and glances.
Photos | Gtres.