The word "it girl" may be a very 2010 term, but what a time. Girls like Alexa ChungRachel Bilson, Olivia Palermo or Miroslava Duma we were entertained by the weeks with their bold and striking looksshowing that fashion was beginning to notice drastic changes where madness was present. Among that list (infinite), there was a name that sounded with impetus and force in ItalyBianca Brandolini. Following her own trends and being faithful to her personal style, Bianca soon fell in love with her savoir faire. Now the it girl inspires us againThis time with five different ways to dress our days with a pantsuit.
Mix a two-piece with a top (or bra)
We know that this Spring-Summer 2020 one of the star trends is to emphasize the bra as a top, and Bianca already practices this fashion by wearing it under a two-piece in nuclear white. Sexy, sensual and very original, this proposal is suitable for all those who want to make a difference.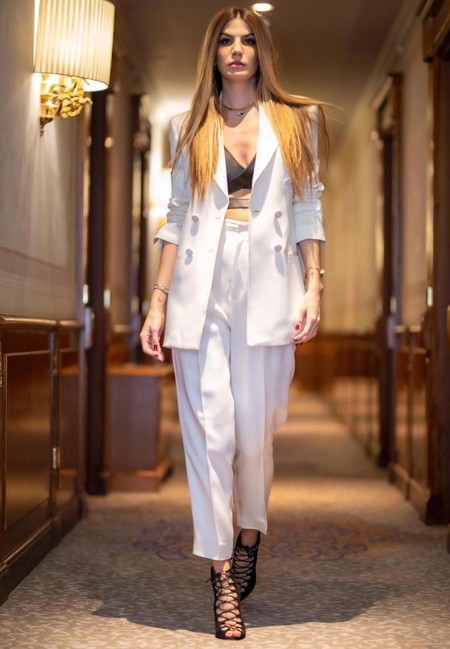 Add a belt to your blazer and combine the look with a printed warm-up
The most chic elegance comes in the form of an earth-colored two-piece and is accompanied by a large belt above the blazer. To border on perfection, the Italian adds a check coat that blends in with the same tones to show that three is not a crowd…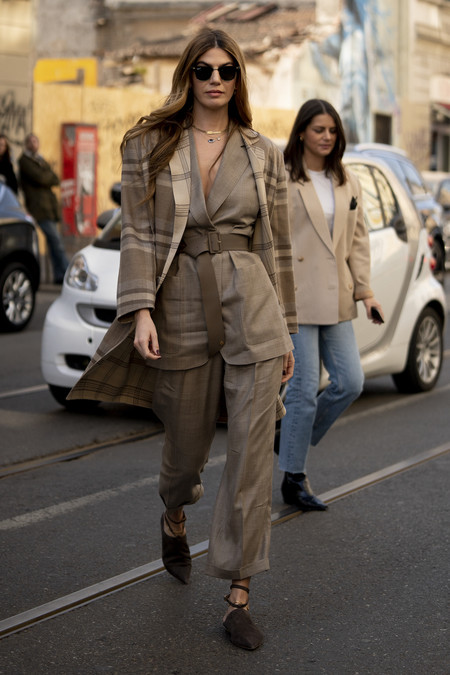 Choose to make a difference with a different fabric
Making a difference with very little seems impossible, but the Italian shows us that it is easier than we might think. With the color nuclear white as a fundamental base, this two pieces of satin is dressed with a leopard print in the same color that makes it a unique piece.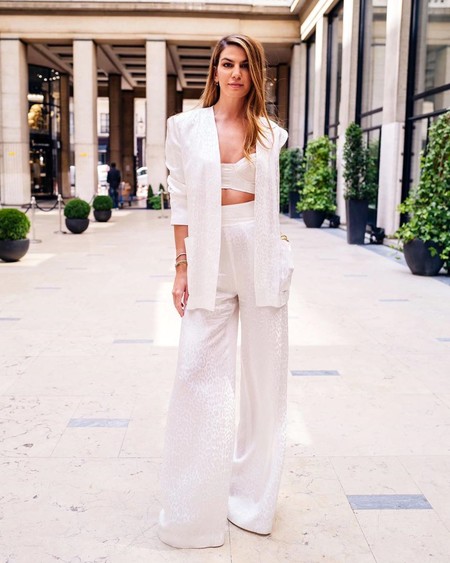 The two-piece can be daring and original
For those who want to wear a two-piece but with a sport look (although just as elegant), Bianca shows us how to do it: with a khali outfit where the blazer comes with military details.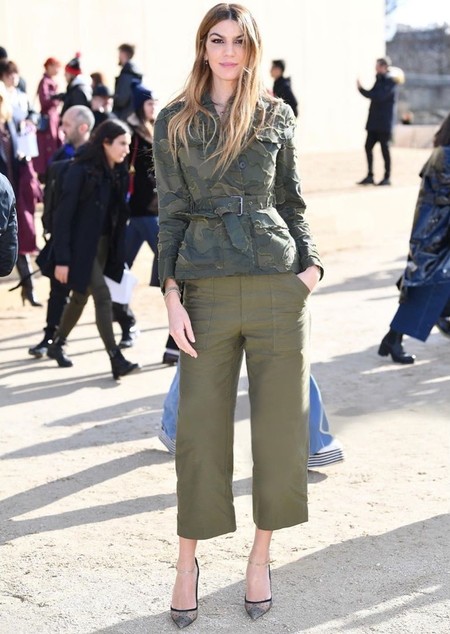 Small (floral) details that make a big difference
The black pantsuit is elegant and feminine, but there are versions that are far from the norm. One example is this proposal accompanied by small red embroidered flowers that give a romantic and delicate air to the final look.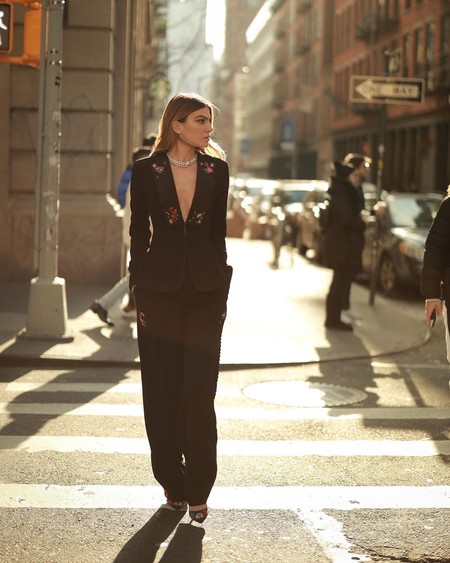 Photos | IMaxTree, Instagram @biancabrandolini