We already knew that the Spanish music scene was undergoing an intense generational change. But the Independent Music Awards held last night in Burgos confirm our suspicions, because the duo Delaporte and the artist Rigoberta Bandini have been the stars. of the evening (and their outfits were very much on point).

Delaporte has won the award for Best Artist, Electronic Recording and Best Video of 2020 thanks to her album The Mountains. An album in which all the pop, electronic, rap and Latin influences are intermingled in a very liberated and novel way. As much as the look of Sandra, the singer, who opted for a t-shirt oversize and a brocade skirt in purple and goldwith a corseted bow and full of volumes. All signed by Brain&Beast from their Souvenir collection.
A Friday look for Tamara Falcó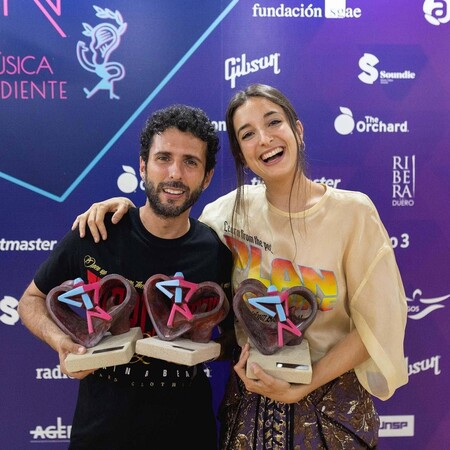 Also not far behind (in hits and lookazo full of volumes) Rigoberta Bandini. Her great theme In Spain We Call it Soledad we've even danced to it sitting on the sofa and it's one of the most different and refreshing of the year with all the ballots to hit it in the discotheques this summer.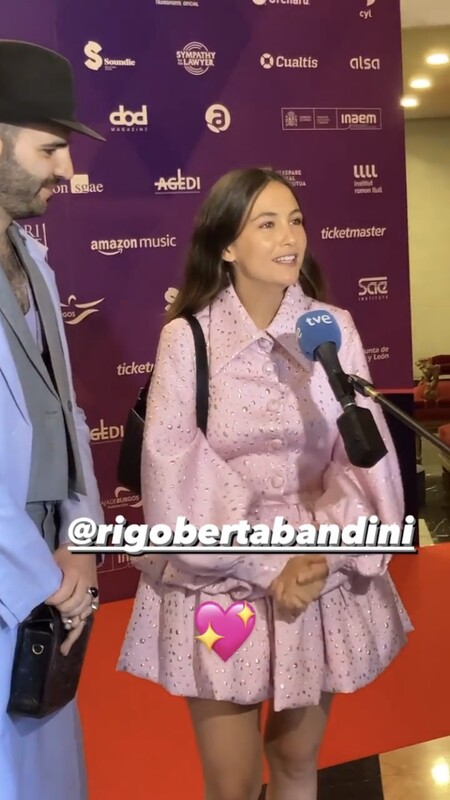 She has taken and very deservedly won the award for Best Emerging Artist and Best Song of the Year and collected both awards with a pink dress very puffy and full of volumes.buttoned with shirt collar and polka dots. glitter by the ethical fashion brand Becomely. A very special design preppy which on Rigoberta looks super trendy and different.
Photos | @madmoonmusic, @premiosmin.