950 eurosHere is an amount of money that could pay the monthly rent of a flat or feed a whole family (and more), but the truth is that this high figure corresponds to the price of the latest street style obsession. Miu Miu signs the favorite shirt of the season, it comes with puffed sleeves (and short) and a dramatic Bobo neck that gives the extra touch needed to be a blast. Despite their price, the firms low-cost have not hesitated to bring out similar options to achieve equally wearable styles without offend to our savings account.
The world of fashion -of luxury- has no limits, that's why their clothes become untouchable for the great majority (even though they look like a simple design, the raw material and the small details guarantee their final price), although that's not a problem for fashionable girls. During the last Paris Fashion Week, this shirt with embroidered details signed by Miu Miu was the undisputed star.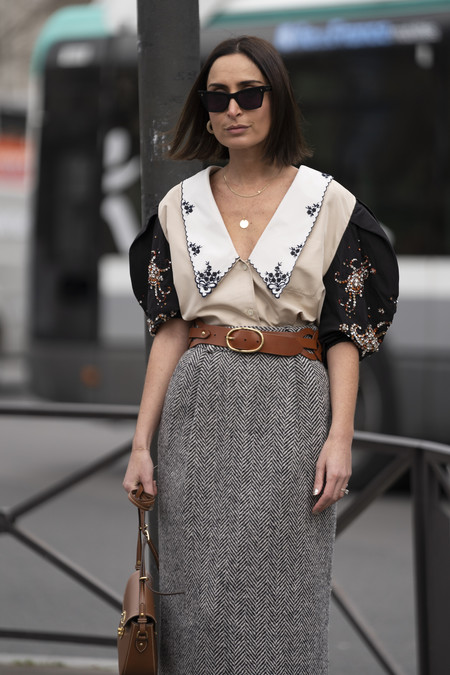 With a tube skirt or shorts, this design is romantic, original and follows several trends for this Spring-Summer 2020: the puffed sleeves and the marked bobble neck.
Different options low-cost
Far from spending a large amount of money on a shirt of this caliber, the firms low-cost have presented us with similar but much cheaper versions.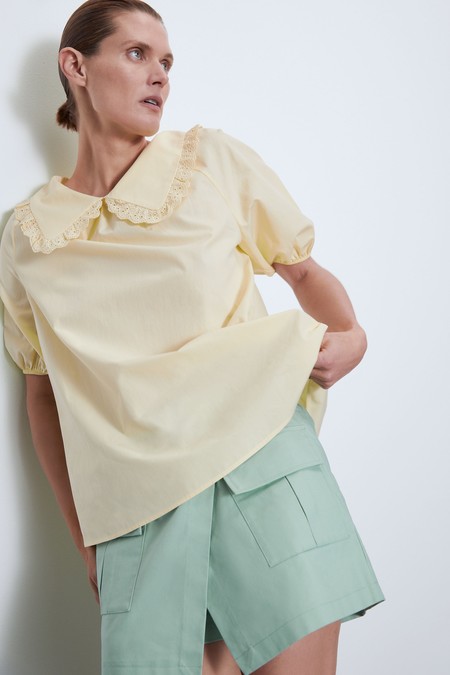 – Zara's silly neck and puffed short sleeve blouse, 25.95 euros.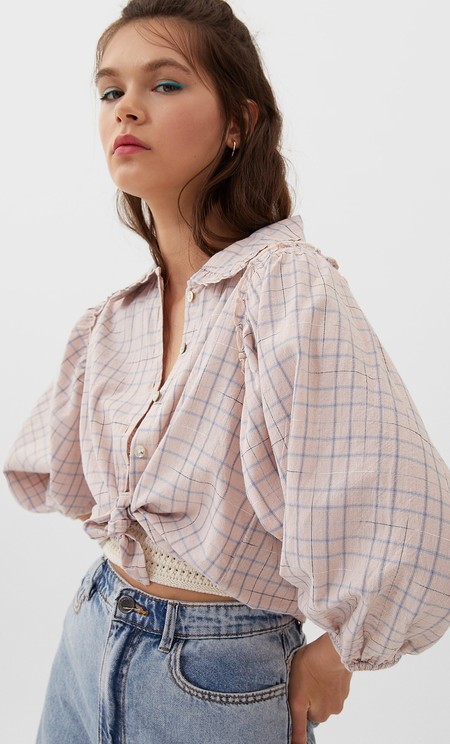 – Stradivarius checkered baby shirt, 19.99 euros.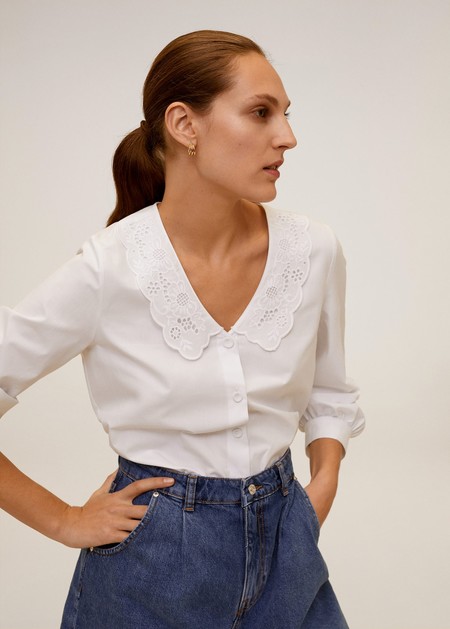 – Mango babydoll shirt, 25.99 euros.
Photos : Zara, Mango, Stradivarius, IMaxTree, Instagram @vikyandthekid, @xeniaadonts
Topics
Duel of styles
Street style