The biggest night in music took place early this morning in Los Angeles. Hosted by Trevor Noah, the show was different to usual but didn't disappoint (despite The Weeknd's announced boycott). It was held with five stages to minimize physical contact and was supervised by a health team.

Aside from performances to remember, the 2021 Grammy Awards have also brought us lookazos. This gala is one of our favorites because of the daring styling of its attendees, but despite this we also found some look that doesn't convince us so much. We compile them:
Phoebe Bridgers by Thom Browne
Phoebe Bridgers chose a black dress for the occasion with inlays that mimicked the shapes of a skeleton that were a little too much for our liking. Although we're fans of the lips dark who wore, the look The whole thing didn't quite convince us.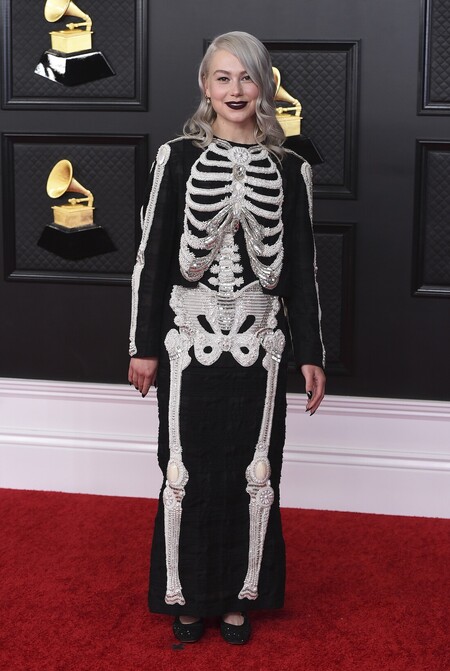 Doja Cat by Roberto Cavalli
Doja Car's feathered dress had the most stunning skirt of the night and a neckline that suited her beautifully but the zipper effect and black and yellow bands of fur on her top didn't (quite) accompany the feathers.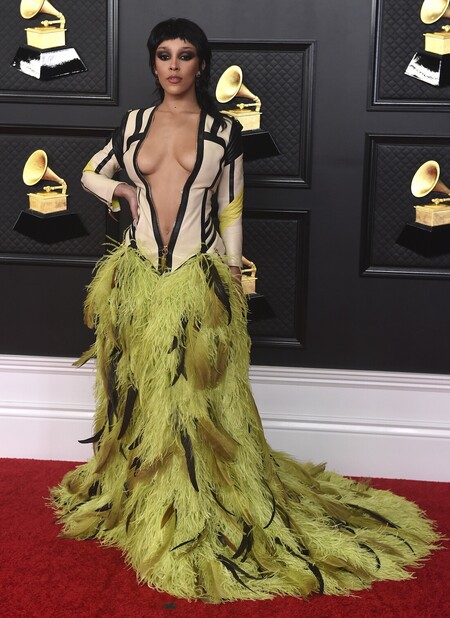 Julia Michaels by Georges Chakra
Black and white is usually an elegant and sophisticated combination, but in the model chosen by Julia Michaels, the effect was not achieved. Her excess of ruffles didn't win us over.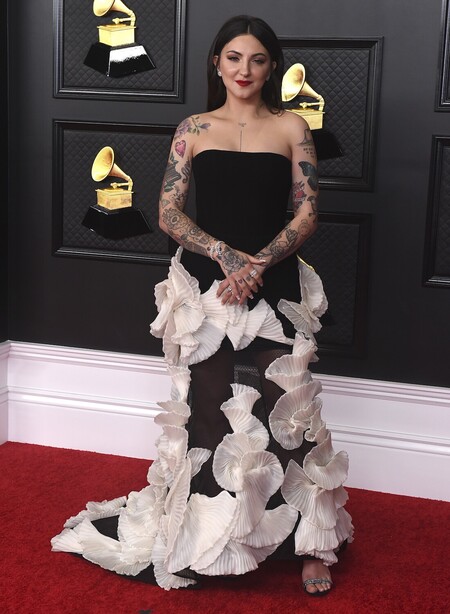 Noah Cyrus by Schiaparelli
Schiaparelli usually dazzles us with their high dose of craziness, but this time it was a bit too much for us. It was exaggeratedly flashy and not overly flattering on her.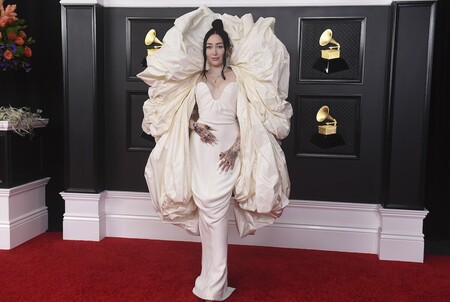 Debi Nova by Georges Chakra
Debi Nova skates with an uneven length model in fuchsia pink. The sandals and the chocker that he wears are a marvel, but the look full does not accompany.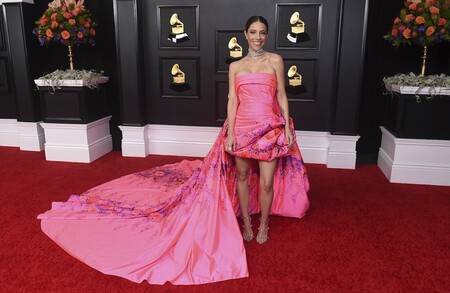 Megan Thee Stallion by Dolce & Gabbana
Ever since we saw Megan Thee Stallion pose we've wanted to incorporate that flattering shade of orange into our spring wardrobe, but if we analyse her styling as a whole it fails to convince us. Maybe it's too overdone.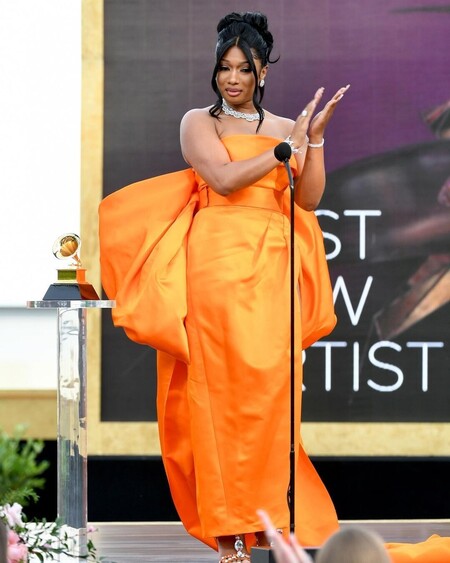 Photos | Gtres, @recordingacademy