The 2020 San Sebastian Festival begins. The 68th edition is going to be different, as was the case with the Venice Film Festival, an event without an audience but with stars and many films. From today until the 26th of September, we will see the parade on the red carpet at celebrities with their best (and probably worst) looks.
This edition has started with Rifkin's Festival, the new Woody Allen film, an out-of-competition film shot in the capital of San Sebastian. For the red carpet we've seen some very sophisticated dresses, but as usual, there's been some skidding too.

Cayetana Guillén Cuervo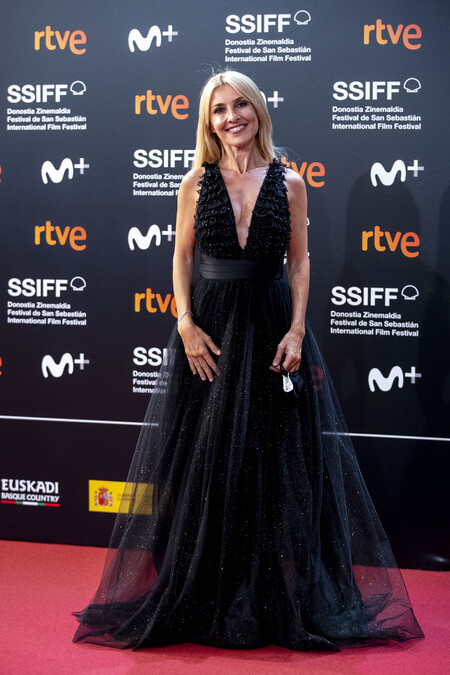 Cayetana Guillén Cuervo has opted for a beautiful black dress with a rhinestone neckline and tulle skirt, a tight waist design with a very flattering satin sash signed by Elisabetta Franchi. Divine!
Elena Anaya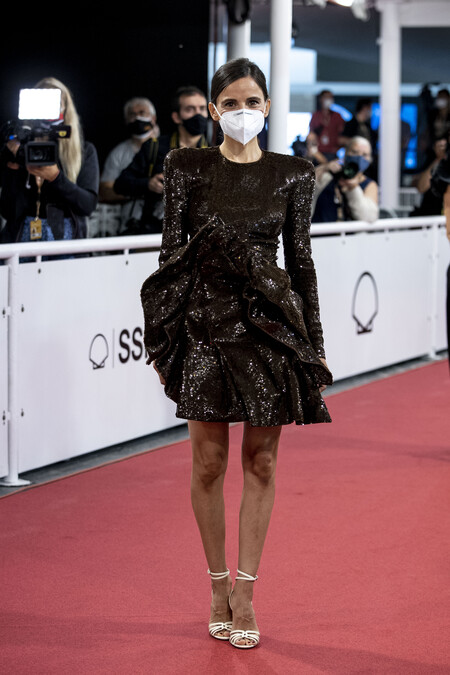 Elena Anaya has opted for a mini dress with volume made in paillettes green. A model with long sleeves, marked shoulders and a very striking maxi-flyer. A look that you've combined with white sandals, a color that's a bit of a misnomer.
Marta Etura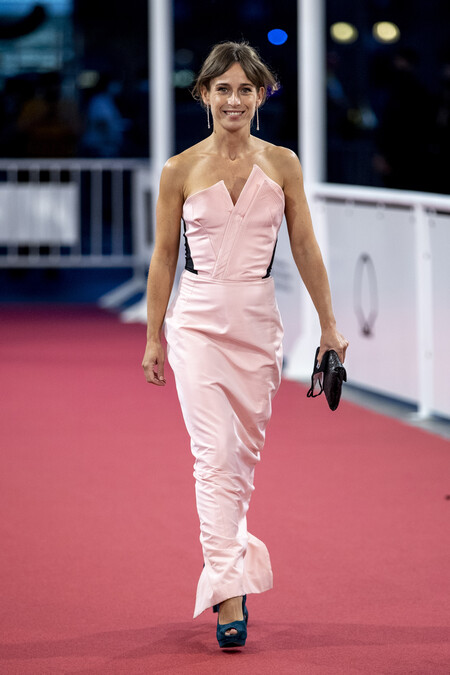 Marta Etura has chosen a minimalist style dress. A sober and simple model in powder pink with an asymmetric neckline and black side details. A design that she has combined with blue platform shoes.
Monica de Tomas
Monica de Tomas has opted for a classic navy blue dress. An asymmetrical neckline design with a single strap with an ideal maxi bow detail signed by Victoria, and combined with rhinestones in different shades of blue in gradient.
Mabel Lozano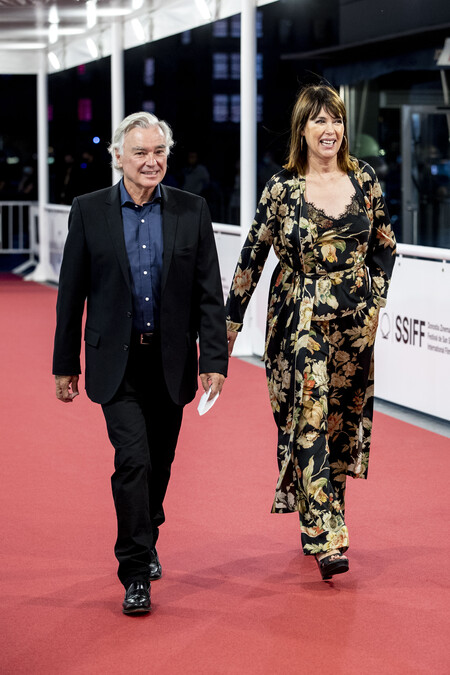 Mabel Lozano has chosen a look Flower print pajamas, a three-piece with a lingerie t-shirt that's not very suitable for a red carpet night.
Belen Funes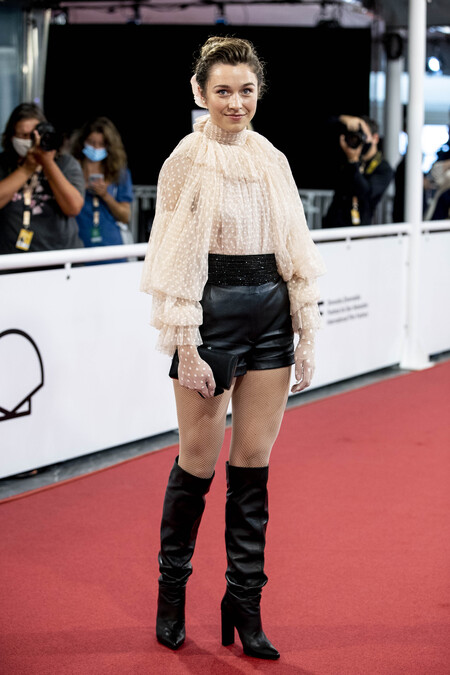 Belen Funes has been one of the least successful guests of the evening. The actress has opted for a cream-colored blouse of plumeti fabric and Victorian style, combined with shorts black leather and jewel sash to match. A outfit that he has combined with black high boots. Not a very good choice for a red carpet.
Gina Gershon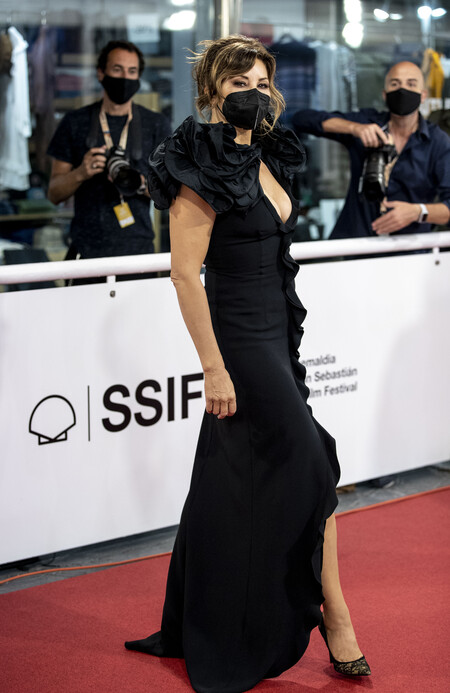 Black fitted dress and voluminous taffeta flower sleeves has been the choice of Gina Gershon. A design with a dizzying neckline and frilly detail.
Inma Cuevas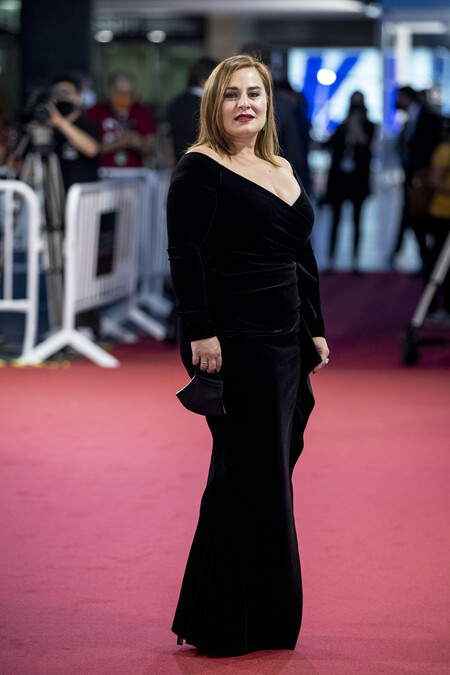 Inma Cuevas has chosen a simple black velvet dress from the Italian firm Chiara Boni La Petite Robe.
Photos | Gtres