Renée Zellweger is the favorite to pick up the Oscar for Best Actress for her stunning performance as Judy Garland. She has won the Bafta, the Golden Globe and the SAG, so the actress will most likely win the statuette tonight. And for this special night, the actress has shown with her style that less is more.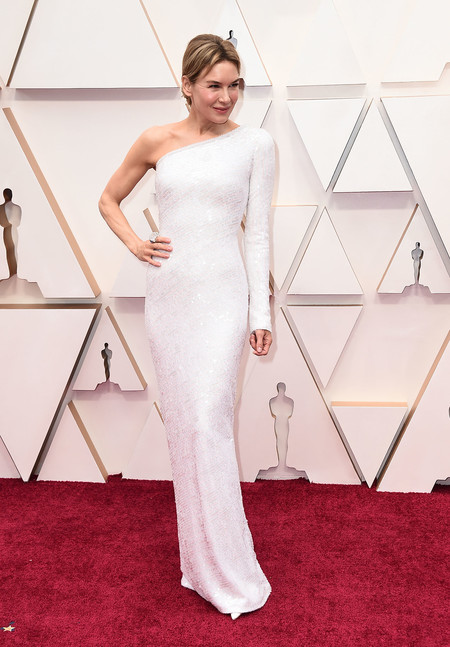 The actress has chosen a beautiful white dress for this special night. A simple dress, with minimalist lines, asymmetrical neckline and white sequins signed by Armani.
An elegant gamble, perhaps too austere, but Renée has considered that she doesn't need more and in fact the actress has decided not to look like a jewel. No earrings, no bracelets… only a maxi-ring has been her jewel of choice.
Photos |@oyhungary