Neither number 13, nor 666: the strangest and most terrifying number is, without a doubt, 2020. This year is being "strange" and it is normal that ideas are left behind somewhere hidden in our minds without the intention of appearing. If you're one of those every morning he lacks inspiration and he loses too time in front of the closet, remember that the stripes are always welcome. With your presence alone we make a difference and opt for a overall look it's quite a hit (street style word). These styles show us the power of this print so classic -and modern-.

Create eye-catching colour combinations that border on the crazy
Far from being boring and always the same, this print has shown that it knows how to reinvent itself. Choose striped garments in different colors and mix them together to create crazy and fun combinations that make a big difference (but with style).
Multi-colour always works (and in a set version)
In summer, the multicoloured stripes are capable of dressing us with very little. Either with straight cut dresses or with a matching set adjusted to the body, this print will add color and originality to our day with its sole presence.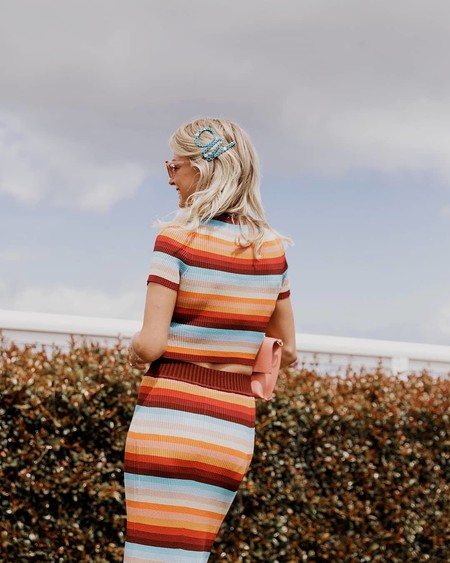 Sailor stripes are perfect for 365 days a year
If you are one of those who wants to make a difference but with a classic touch, the sailor stripes are the solution. No matter how many years go by, this chromatic combination (navy blue/black and white) does not go out of fashion, reminding us of the importance of having some garment -or several of them- of this style in our wardrobe.
Main Photo : Instagram @nadiafairfax
Photos | Instagram @nadiafairfax, @blaireadiebee, @ariviere
Topics
Proposals and advice
Street style