There are garments, styles and combinations that never go out of fashionand today we prove it to you. No matter how many times they appear new trends and others disappear, the Chuck Taylor sneakers from Converse are always on fire. Varying fabricsand sole colors and sizes, these sneakers so famous combine perfectly with all kinds of dresses. Here are five looks that more than one will want to copy in detail.

A midi design with an air of grandeur
There are unique and special dresses that we tend to leave in the back of the closet waiting for big events. However, most of these proposals are very versatile and can be coupled with all kinds of shoes. Veronika Heilbrunner showed us this during the street style of the London Fashion Week a few years ago (in 2017).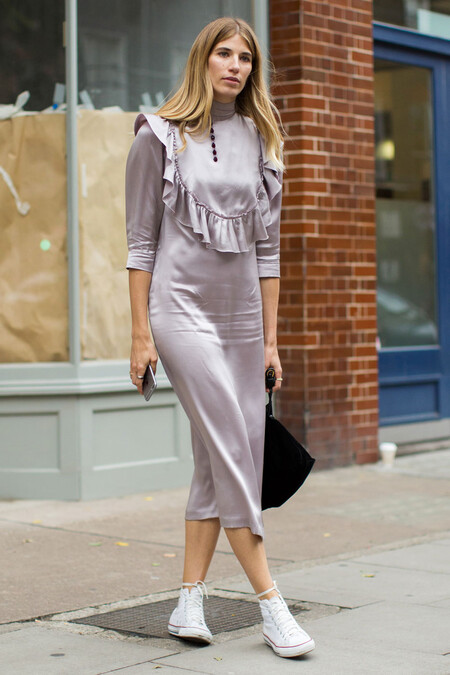 A long, flowing, tropical print dress.
In summer, tropical is cool (and very cool). Far from betting only for a shirt in this dress, this one printlong and flowing dresses bring a lot of personality. Combine them with these shoes and achieve the perfect balance.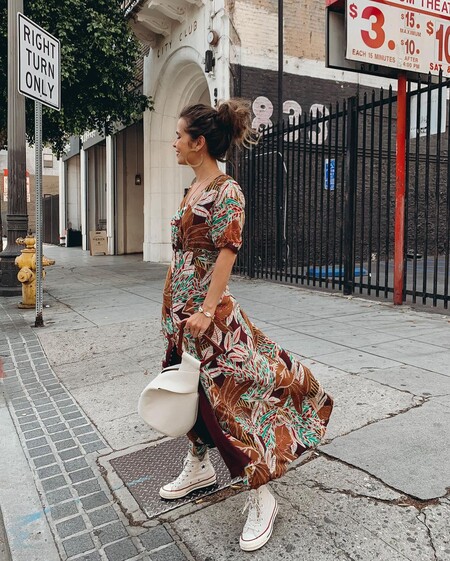 The mini dresses go perfectly with this shoe
Converse and minidress, here is one of the official summer uniforms. No matter how many years go by and new trends are established, this combination will never go out of fashion.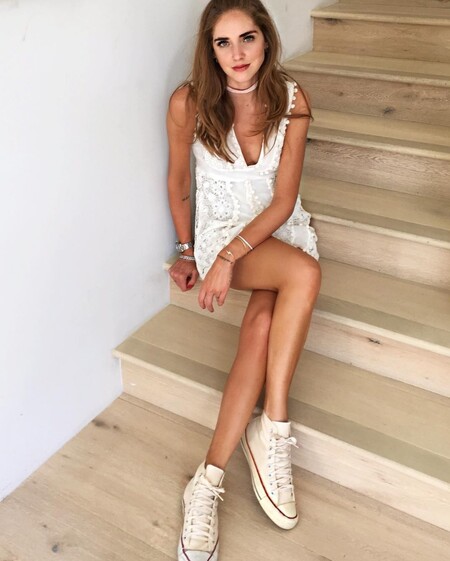 A perfect combination to step on the Red Carpet.
During the 24th Annual SAG Awards 2018, Millie Bobby Brown blew everyone away as she stepped onto the red carpet in a Calvin Klein 205W39NYC signature asymmetrical halter neckline gown and paired it with some classic sneakers Converse. The result was a fun, original look, very much in keeping with her age.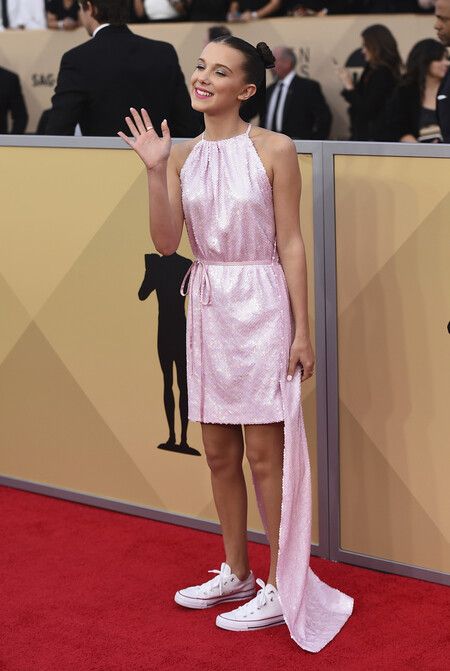 Autumn days dress up with a long (knitted) dress and Converse
In addition, we can bet on this outfit in between seasons. In this way, long-sleeved knitted dresses become a great ally.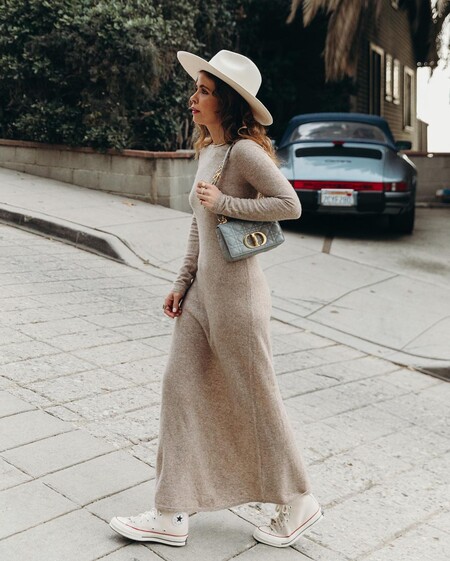 Main Photo | Instagram @collagevintage
Photos | IMaxTree, Gtres, Instagram @collagevintage, @chiaraferragni,