The skirts are feminine, versatile and suitable to wear 365 days a year. They combine with all the clothes in our wardrobe, and we see it every day in the RRSS. Fashion girls show us different ways of adapt them to a personal styleand today we see how to combine them according to the trends of this Autumn-Winter 2020/2021.
With high boots and rough soles
This season we are wearing high boots, with thick, coarse and rough soles. We have been seeing it as the weeks went by and fashion brands have presented us with different models to choose from. Chiara Ferragni doesn't hesitate to combine them with a simple white skirt and shows us how good they look.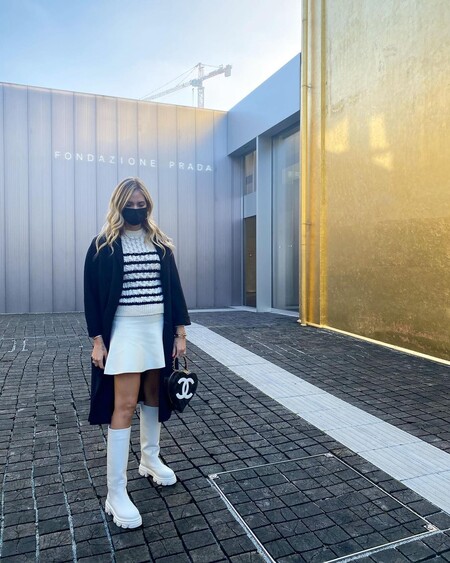 Knee boots in synthetic leather with side straps. Satin lining and synthetic leather insole. Thick sole with design. Heel 5,5 cm.
Don't be afraid to choose flashy tones
Choose your most striking skirt and combine it with a blouse in a bold colour. You won't go unnoticed, but this winter it's all about creating eye-catching mixes.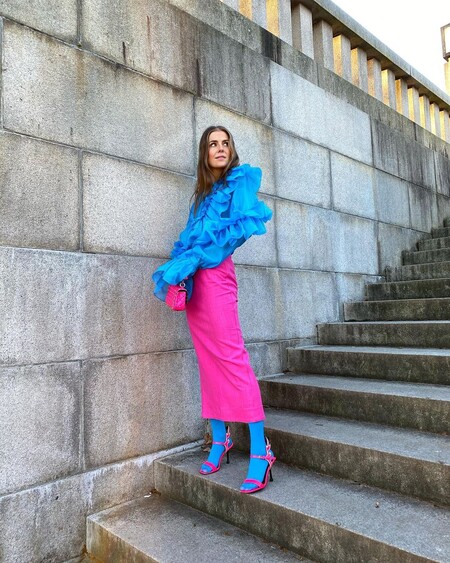 Tube skirt with satin button detail.
With a cardigan opposite to her style.
Since the beginning of the year cardigans have become the star sweater par excellence. Combine it with a skirt in the same tone and you will see how the monochrome look gains strength and elegance.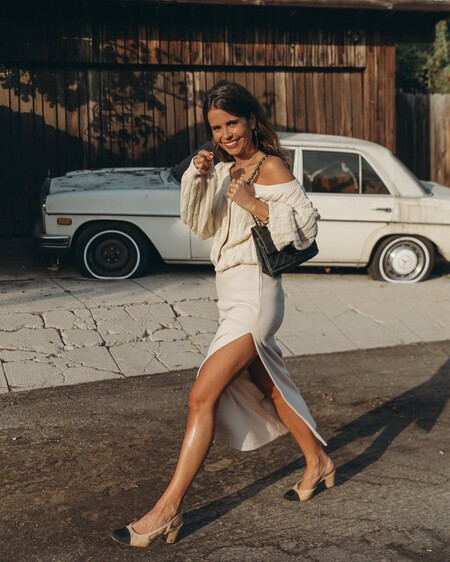 Viscose blend twill skirt. High-waisted model with concealed zip and opening at the back.
The skirt-suit is becoming more and more popular
As if it were the wardrobe of Elite, the set composed of blazer and (mini) skirt is becoming more and more popular. If we choose a version of boards we will achieve a cool and groundbreaking collegiate touch.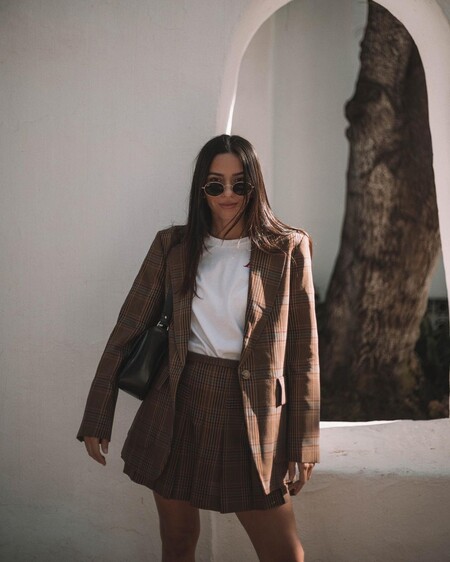 Pink suit mini skirt with houndstooth print and knitted slit detail.
With a cropped top that breaks with everything
The cropped tops are a wardrobe staple that add originality and never go out of style. Combine a micro top of this calibre with a skirt and nothing will go wrong, the word of street style.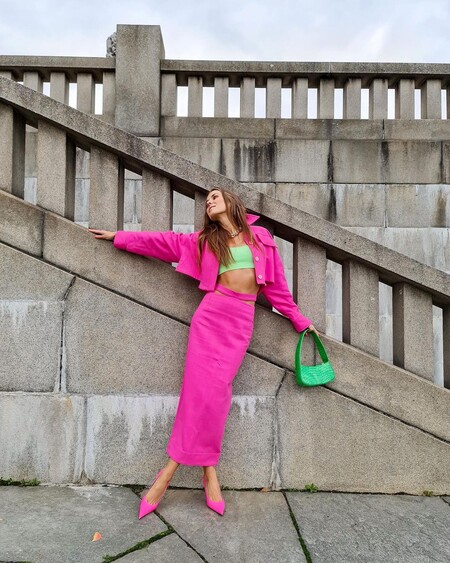 Extracropped top in cotton poplin with gathering. V-neckline with lacing and voluminous long sleeves with gathered stitching on the shoulders. Hidden elastic at neckline, shoulders, cuffs and hem.
Note: some of the links posted here are affiliate links. Despite this, none of the items mentioned have been proposed neither by the brands nor by the stores, their introduction being the sole decision of the team of editors.
Main photo | Instagram @ninasandbech
Photos | Instagram @chiaraferragni, @ninasandbech, @collagevintage, @agostinasaracco.