The dreaded mid-season season has arrived, and with it comes the morning doubts in front of the mirror. What to wear to the office may seem like a tedious job, but the truth is that if we take a look at the street style as a source of inspiration we can achieve wonderful results. With the cardigan as the main piece of the styling, these seven proposals could become your salvation.

With a midi skirt with a lot of flounce
Although most office looks are based on a trouser-suit, midi skirts can enhance our daily style. Elegant and different, this type of piece combines perfectly with a simple ribbed cardigan.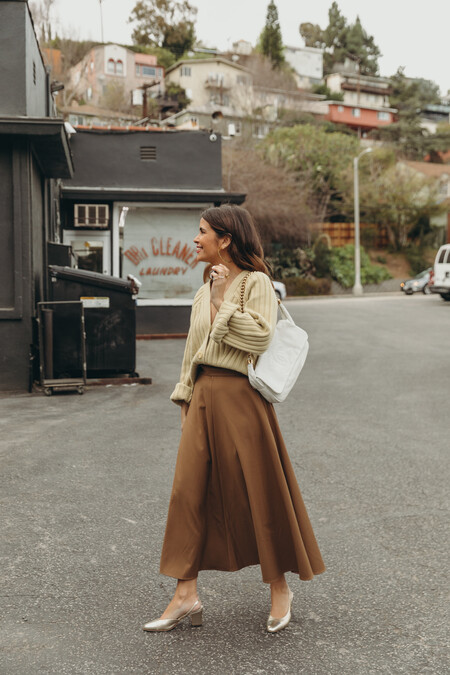 A sporty look full of color (and elegance)
Sometimes our work allows us to dress in a sporty way. Choose a full-colour version and combine it with high-waisted jeans. The masculine coat will add seriousness and create a wonderful contrast.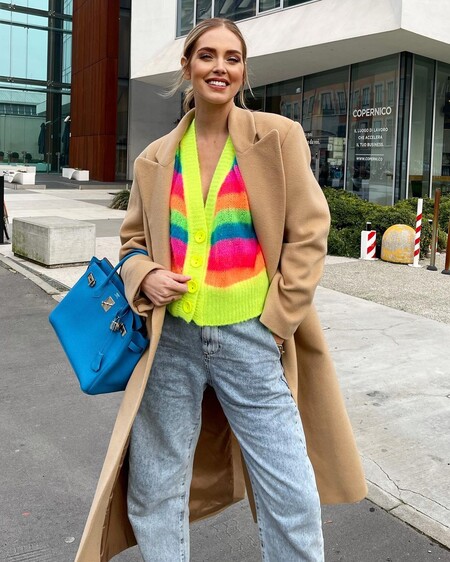 A long XL version that makes all the difference.
Cardigans are a piece that comes and goes, and since last year it enjoys a top privilege within our wardrobe. To break with everything, choose a long version and combine it with tailored suit trousers. The end result will be unbeatable.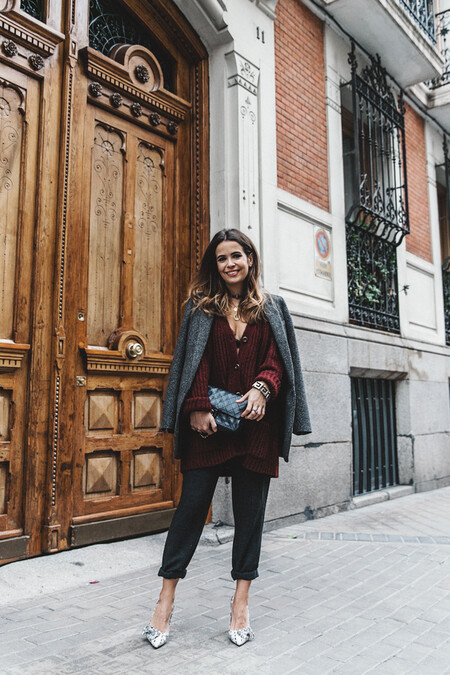 With high-waisted trousers
Making a difference with very little is possible, and this look proves it. High-waisted skinny trousers can be combined with a vintage and retro cardigan. Go for gold jewellery to round off the final look.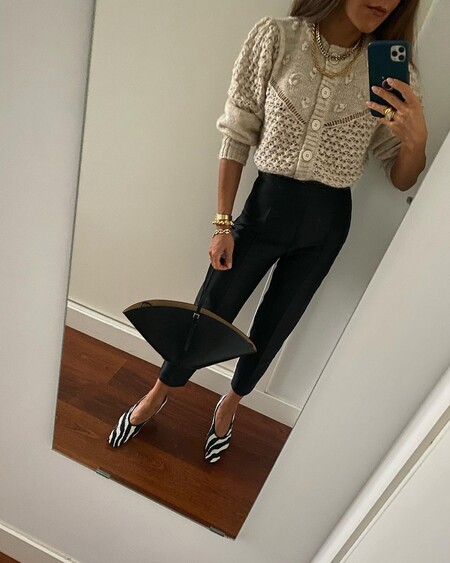 Leather bermuda shorts are perfect for the in-between seasons.
We know that leather bermuda shorts are trend-setting and combined with a straight-lined cardigan we create an ideal combination to welcome the spring.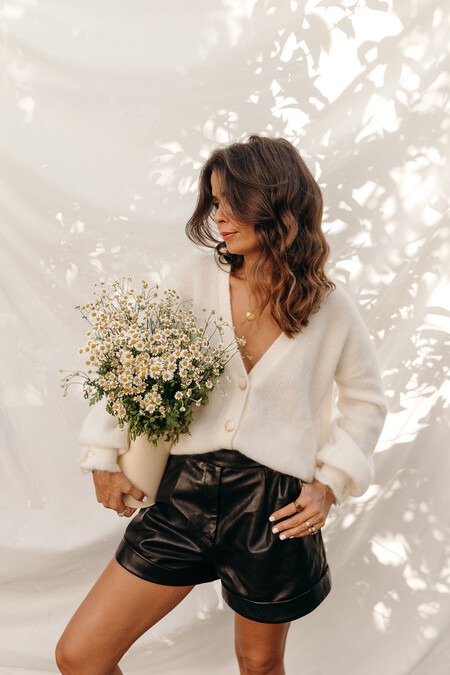 With a suit oversize
A two-piece oversize it gains strength when combined with a cardigan. Forget the white shirt, this piece knows how to give a 180º turn to the classic work attire.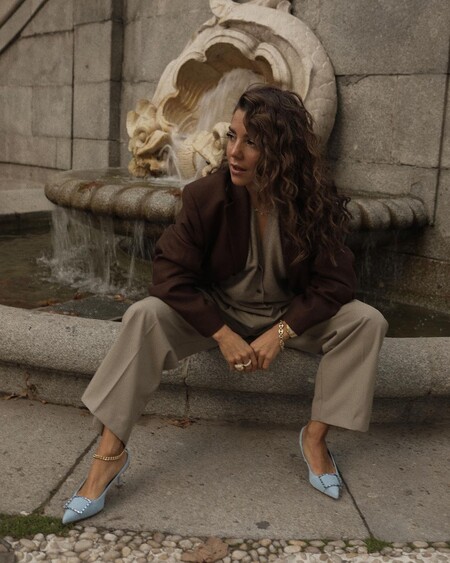 Suit trousers, cardigan and sneakersthe perfect combination
If you want to achieve a perfect balance between style, comfort and simplicity, the best formula comes from the hand of a pair of wide suit trousers, a cardigan in a striking colour and some sneakers white.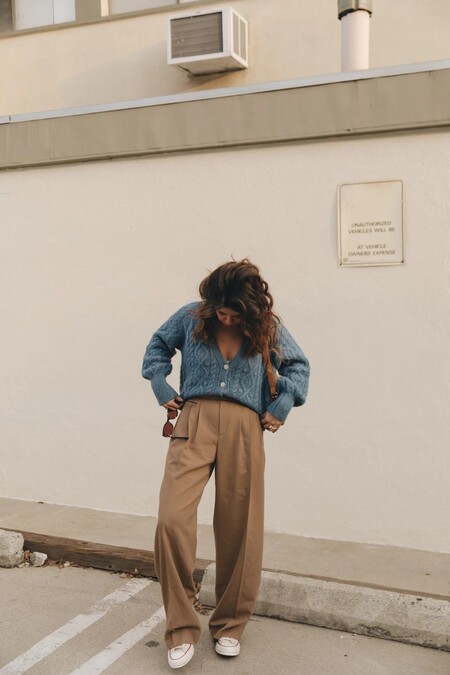 Main photo | Instagram @paulaordovas
Photos | Instagram @paulaordovas, @chiaraferragni, Collage Vintage