In full colour without fear of what they will say or of experimenting with colour combinations. Fashionable girls have it clear: the days are brightened up by eye-catching garments that in turn make the difference. If your weeks are monotonous, boring or you need a change in the wardrobe, here are different color combinations who promise to be the center of attention and who – inevitably – will not go unnoticed. Orange, yellow, turquoise, fuchsia pink, mauve… which of these options do you take?

Dare to use one of these color combinations
Fuchsia pink + pistachio green
Fuchsia pink has been the color of the season and street style has been showing us over the months. Pistachio is an appealing shade and together they create a powerful and original couple.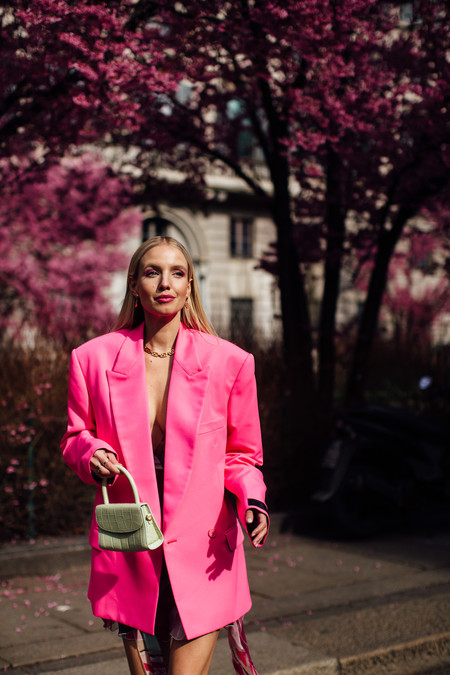 Mauve + electric blue
We know that lilac has been one of the main colours since the beginning of the year, but together with electric blue they create the most fabulous couple of the moment.
Fuchsia pink + orange
Although it may seem difficult to combine, over the weeks fuchsia pink has proven to be a versatile and "easy" shade to combine. Mix it with orange and you will get a fun, different and original look.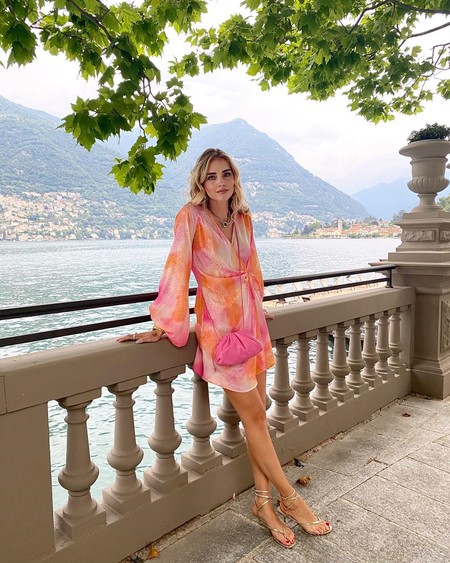 Lilac + silver
If you love the colour lilac in all its variations and there are always some metallic garments in the wardrobe, it is time to create a powerful union. Pink and silver go together beautifully and this style shows it.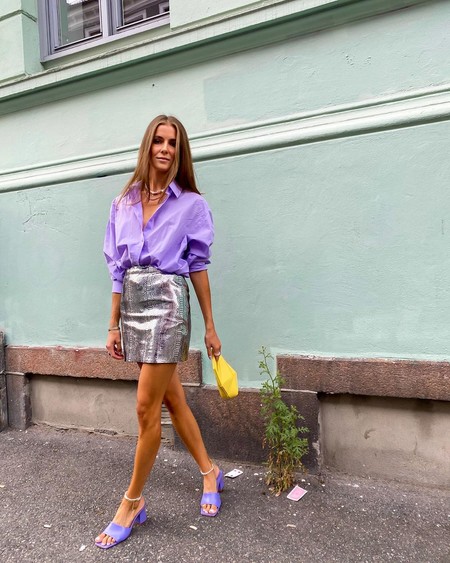 Electric blue + lime green
Electric blue is a powerful color but gains strength and originality if we mix it with lime green. Together they form one of the most fun and eye-catching couples of the season, showing that excess, depending on the occasion, is cool.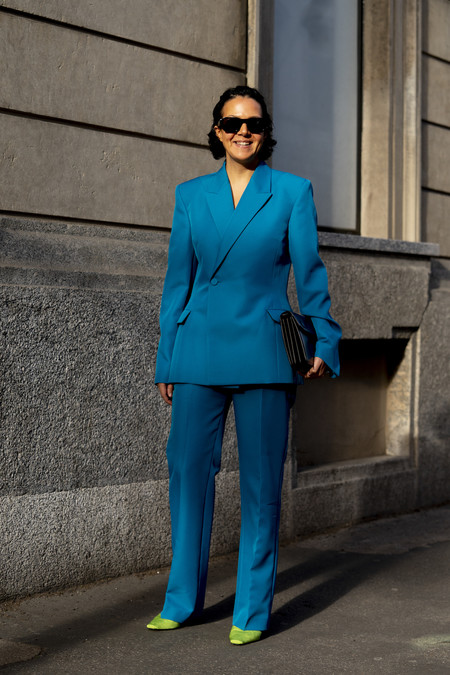 Olive green + yellow + sky blue
If you think three is a crowd, you haven't seen this trio of aces in action yet: olive green, yellow and sky blue (or baby) create a perfect combination to dress up at all times. Whether you're going to work, with friends or on an important date, these colours are perfect.
Yellow + fuchsia pink
If you're looking for something (very) flashy, here's the solution: yellow and fuchsia pink. This combination will certainly not go unnoticed.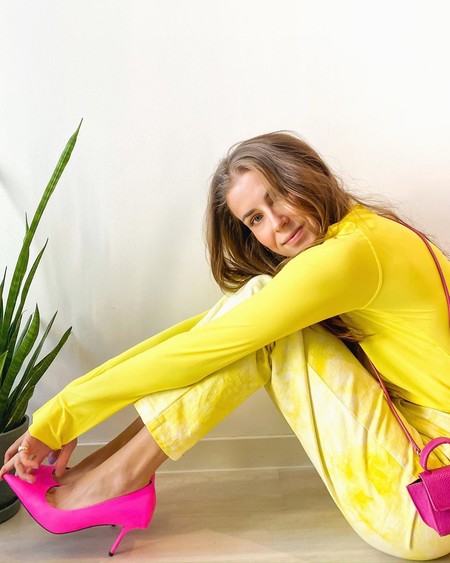 Choose to mix the same colours in different shades
Pistachio green + olive green
You'd better pull out all the stops and start mixing different types of green: olive and pistachio are ideal for creating an elegant, original and stylish look.
Lilac + mauve
Since lilac is one of this year's star tones, many girls have shown us that betting on different versions of it in the same style can only bring an extreme amount of glamour.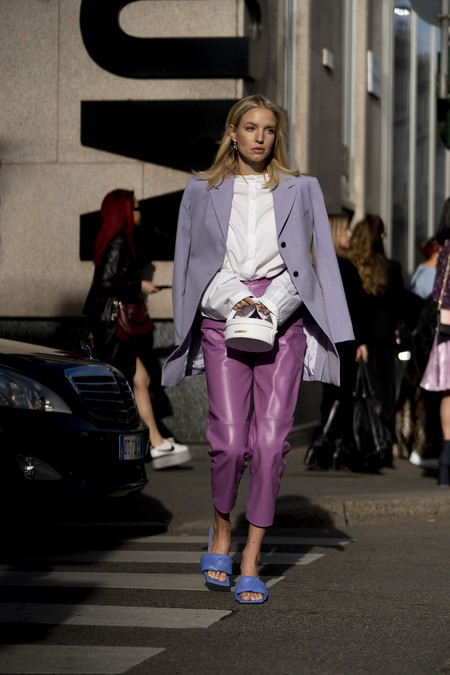 Main Photo : Instagram @ninasandbech
Photos | IMaxTree, Instagram @ninasandbech, @emilisindlev, @chiaraferragni, @leoniehanne, @weworewhat
Topics
Proposals and advice
Street style