The Covid-19 pandemic has led many of us to adapt to teleworking. During the weeks of confinement, we show you tricks for setting up a small home office and various ways to create a comfortable desk. In addition, we presented different models of laptops so that you could update your terminal if you needed to.
Now, some have returned to the office, but for others, teleworking is here to stay. The weeks of quarantine have shown that this is a format that can be very productive, as it allows us to deal with our personal and professional lives. Therefore, it is a good idea to take a few moments to check that the operation of our computer is the best that the terminal can offer and we will find out if we need a little push to get the laptop or tower working effectively and quickly. And we'll do it on a low budget.

Before we start spending money, you can follow some tips from Xataka with 15 ways to speed up your PC to reach optimal speed: uninstall applications you don't use, keep your computer desktop clean, or check your PC for malware, free up space on your hard drive, defragment your hard drive, change your computer's power plan, or replace or upgrade your hardware. If all this sounds Chinese to you, ask for help and read this article carefully to find out all the details to do so.

Once you have implemented all the advice, you should already notice changes, but if you have not achieved your goal, it is still time to consider the renewal of certain components of your PC for little money.
Change the RAM memory
The RAM memory. This element is the main responsible for the fact that we can have several applications of the system open and we can alternate between one or another with fluidity. The RAM memory can be of two types depending on its size: the DIMM, are mostly found in desktop computers, and the SODIMM, in laptops. If we change the RAM memory modules, we have the possibility to perceive a great change in the speed of our terminal. Xataka experts recommend:
HyperX HX316C10F FURY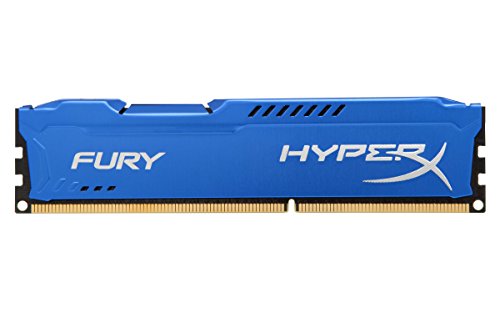 HyperX HX316C10F FURY – DDR3, 8GB, 1600MHz, CL10 240-pin, UDIM, Blue
Crucial CT2KIT102464BF160B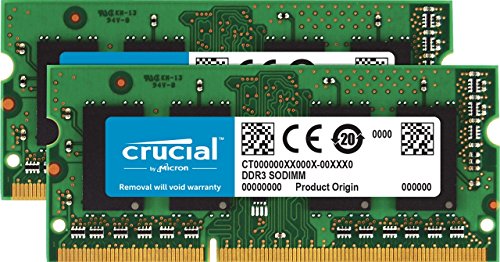 Crucial CT2KIT102464BF160B 16 GB RAM Kit (8 GB x 2) (DDR3L, 1600 MT/s, PC3L-12800, SODIMM, 204-Pin)
Crucial CT16G4SFD8266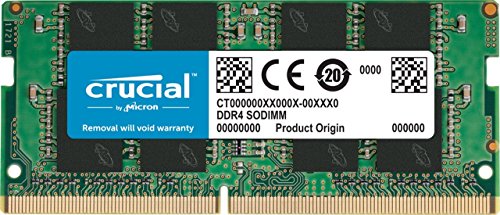 Crucial CT16G4SFD8266 16 GB RAM (DDR4, 2666 MT/s, PC4-21300, Dual Rank x 8, SODIMM, 260-Pin)
Add an external hard drive
This is the easiest solution to gain space on your computer. In order to free up space on your computer you can choose to make an external copy on a large capacity hard disk. In addition, you can share it with other devices.
Toshiba Canvio Basics, Hard Drive, 2 TB, Black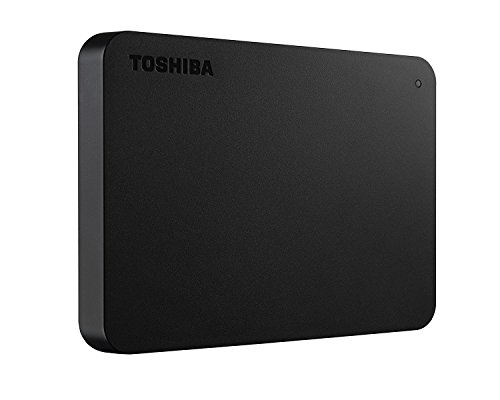 Toshiba Canvio Basics, Hard Drive, 2 TB, Black
Betting on an SSD hard disk
Traditional hard drives or HDDs (Hard Drive Disks) are a computer component that serves to permanently store your data and are good options if you usually download a lot of content from the Internet and need large amounts of storage, or if you have a low budget. But if you're looking for a faster computer, you should opt for an SSD.
The big difference between the two, as he explains in Xataka, is that while hard disks use mechanical components that move, SSDs store files on microchips with flash memories interconnected to each other. You can also add a new SSD on a budget of no more than 50 euros.
Sandisk SDSSDA-120G-G26 120 Gb Ssd Internal Hard Drive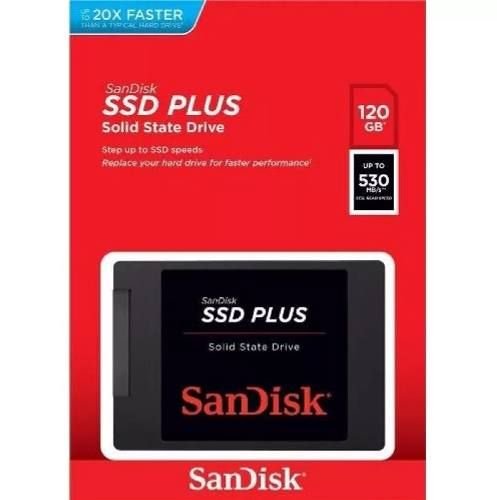 Sandisk SDSSDA-120G-G26 120 Gb Ssd Internal Hard Drive, 120 Gb, Black
SanDisk Plus – 120GB Internal Solid Disk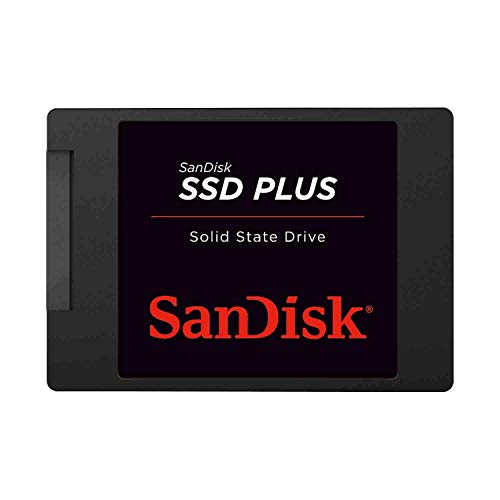 SanDisk Plus – 120 GB Internal Solid State Drive (SATA III, 6.35 cm, up to 530 MB/s)
Kingston A400 SSD SA400S37/120G – 2.5″ SATA 120GB Internal Solid State Drive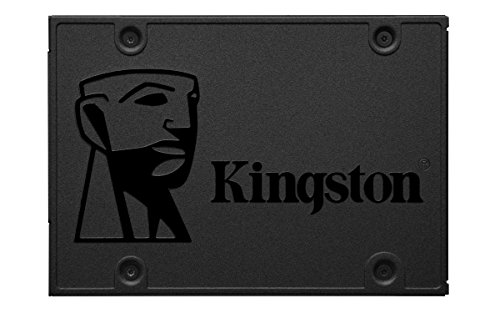 Kingston A400 SSD SA400S37/120G – 2.5″ SATA 120GB Internal Solid State Drive
Improve the quality of our work time with economical accessories
Beyond improving the speed of our PC and making changes to get maximum performance from the device, we also need to consider ways to get the time we spend working at home is as pleasant as possible.
To do this, betting on a quality chair and a comfortable table is the first step, as they explain in Decoesfera. But far from furniture, the market offers us several accessories that also help to improve our experience.
Among some of them, we highlight the option of adding a new monitor to your desktop to add a multi-screen option. Thus, you will have the option to perform several tasks at the same time without losing sight of any of the actions.
HP 22w – 21.5″ monitor at Amazon. 109 euros83.69 euros.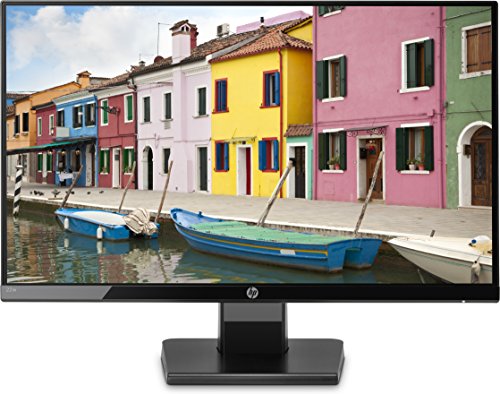 HP 22w – 21.5″ Monitor (Full HD, 1920 x 1080 pixels, 5ms response time, 1 x HDMI, 1 x VGA, 16:9), Colour Black
When we work with computers we tend to hunch our posture and this fact can lead to serious physical problems in a short period of time. To solve this problem, we have the possibility to add a monitor or laptop lift that allows us to keep our backs straighter.
Fellowes – monitor lift support at Amazon. 20.65 euros.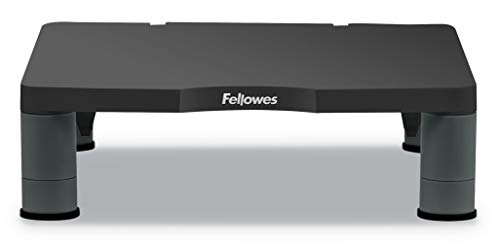 Fellowes – Standard Monitor Lift Stand, for Desktop and Laptop, Height Adjustable, Graphite
BoYata – Notebook stand at Amazon. 43,99 euros.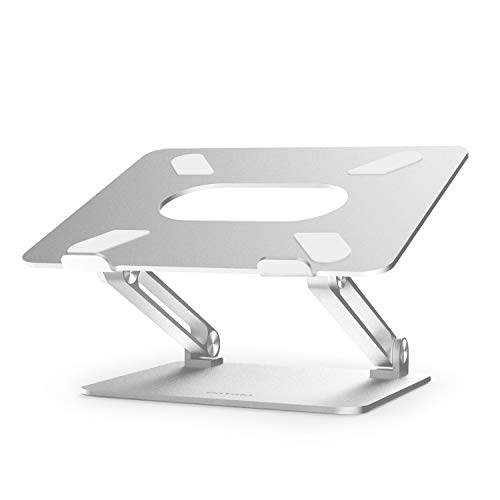 BoYata – Notebook Stand (multi-angle, thermally ventilated lift), Compatible with 10-17 inch laptops with MacBook Pro/Air, Surface, Samsung, HP Notebook (Silver)
Finally, the high temperatures of summer can cause our laptop gets warm easily and its use is affected. To avoid this problem, the cooling bases are perfect for keeping our PC in optimal condition.
TopMate 302 – Laptop cooling base at Amazon. 19.77 euros.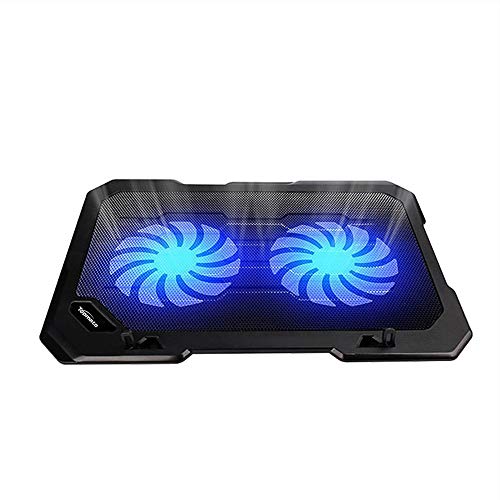 TopMate 302 – 12 to 15.6 Inch Laptop Cooling Stand with USB Port, 2 Fans 1000 RPM, (Black)
Cover photo : @erealouro
Photos | Amazon