If Emily Ratajkowski has a personal uniform, it's the dress with the sneakers. It's the combo that repeats the most, whether it's winter or summer. Normally she goes for basic colors that are easy to use over and over again, but this time she has surprised us with a design full of color and an accessory we can borrow from our grandmothersThe pearl necklace.

The it girl most followed by Instagram has bet on this beautiful dress midi of flowers, with straps and draped neckline, gathers thanks to a very romantic and sensual bow. It is signed by Realisation Par and costs 250 euros. She has combined it with her inseparable Veja en blanco and nude that are already becoming the obsession of many celebrities.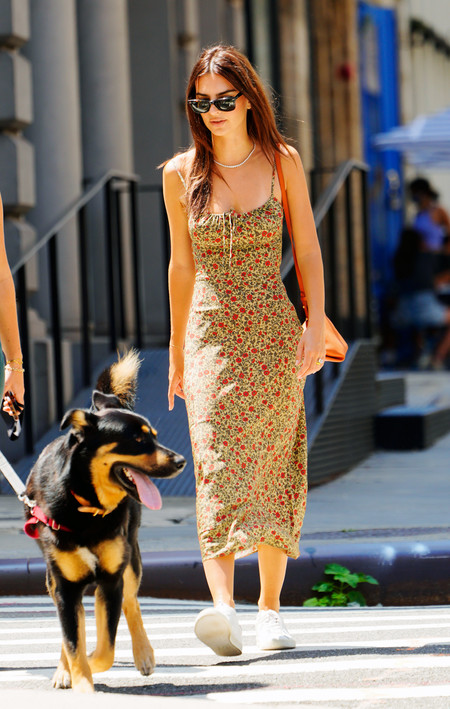 The print in yellow, green and red tones is very flattering with that tan that the celebrity y that chestnut mane more coppery than his original. Emily Ratajkowski has become a brunette again after experimenting briefly with blond, but with a warmer, redder tone than she had before.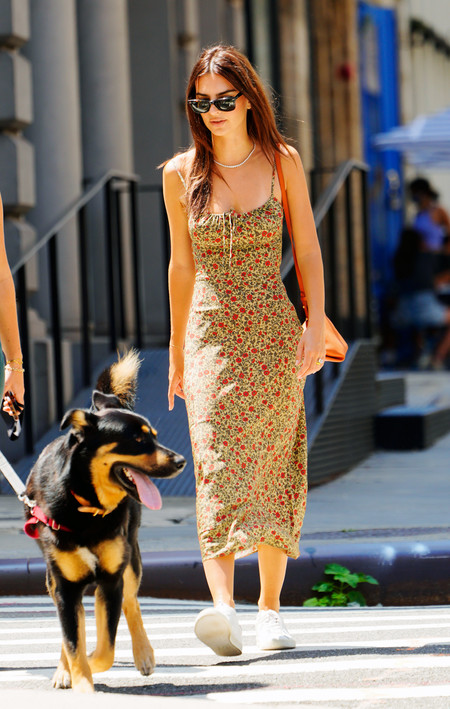 The famous one has bet for very simple complements, as she always uses to do not to decorate in excess her looks. The Rayban sunglasses, an orange shoulder bag and the most surprising thing: the return to short pearl necklace that our grandmothers already wore and that Emily Ratajkoswki has managed to rejuvenate.
Photos | Gtres.
Topics
Famous Fashion
Street style