Alessandra Ambrosio has decided to wear full color on summer days, and if last week she showed us a daring maxi dress with a tropical print, today the look is spiced up with a colorful striped top. With a beige jeans microshorts, the top becomes the protagonist thanks to the chosen color combination and the fabric (crochet style). The time has come to take inspiration from it and create a look like yours with similar garments.

With a look based on beige garments and accessories, the turquoise, white, orange and red striped top becomes the center of attention. Protecting yourself with a reusable mask in print tie dyeThe former Victoria's Secret angel shows us that summer styles don't need much to border on perfection.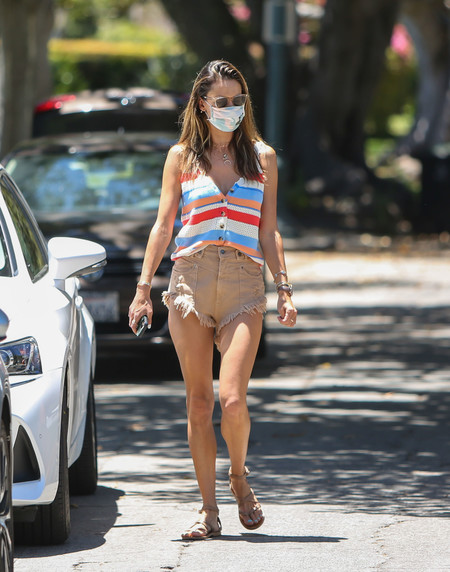 Multicolored striped tops to create an original and eye-catching style
If you want to try it at home but don't have any striped tops, these options could be perfect to implement (your way) a similar style. With full color stripes, these designs promise to be the centerpiece of your summer wardrobe.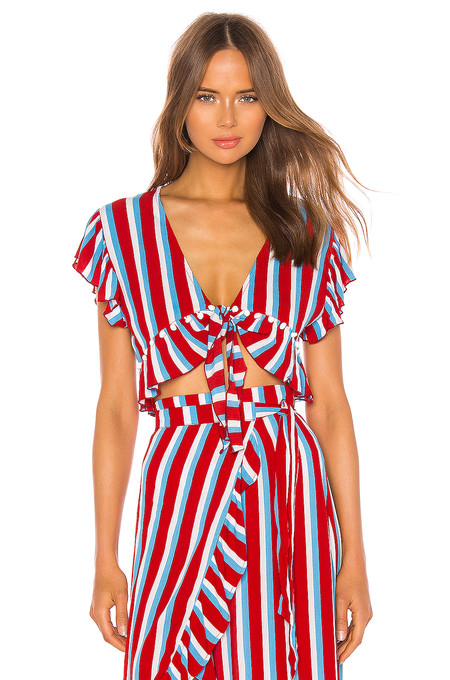 – With Lovers + Friends flyer detail, 78.73 euros.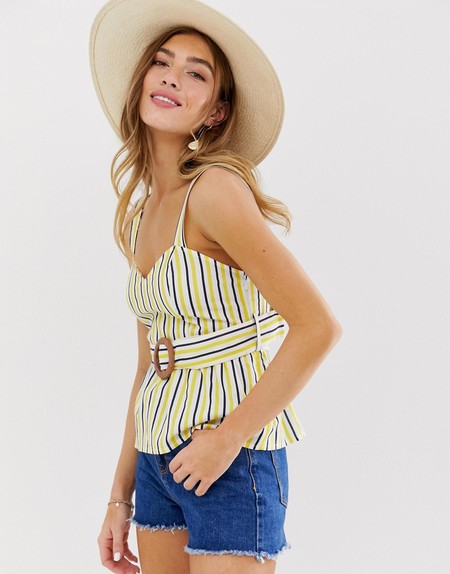 – Striped summer top with overskirt and belt by Asos Design, 28.99 euro 9.99 euros.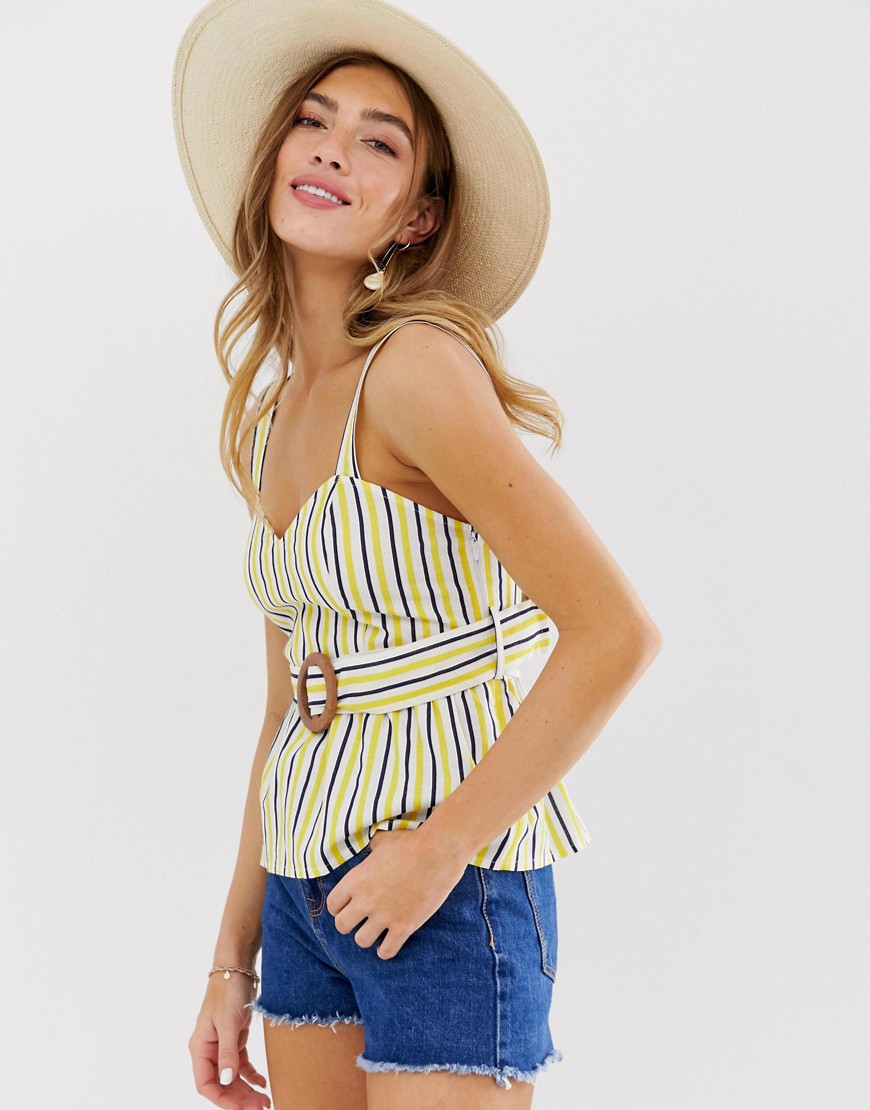 Summer striped top with overskirt and belt.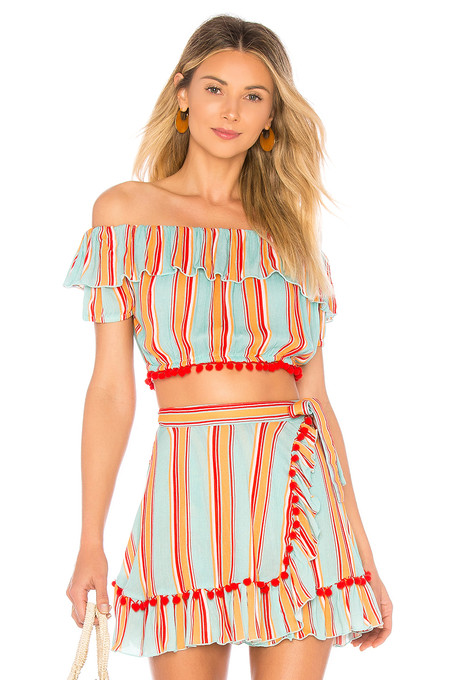 – With red pompoms by Lovers + Friends, 87.67 euros.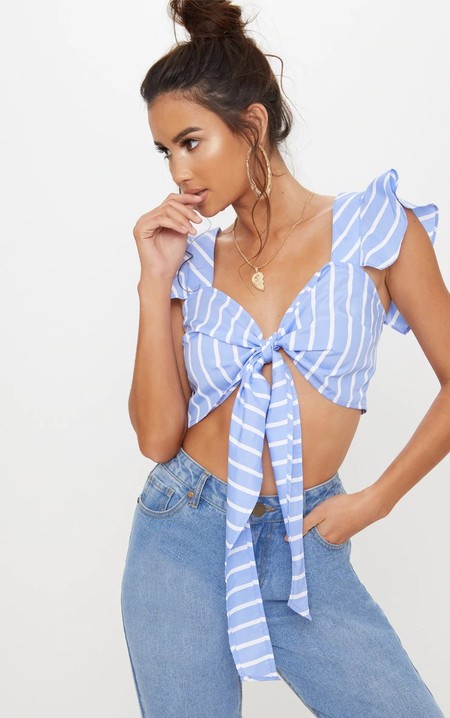 – Blue and white from PrettyLittleThing, 21 euros.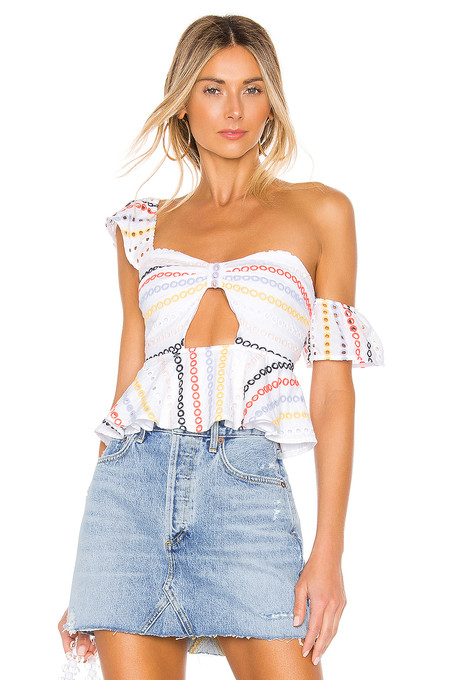 – Multicoloured stripes in the form of embroidered circles from Lovers + Friends, 48.31 euros.
Photos : Gtres, Asos, Revolve Clothing, PrettyLittleThing